11 Celo projects that are building with Toucan carbon
Check out these exciting projects building with carbon on Celo - from NFTs & decentralized climate investing to DeFi applications & ReFi indexes! #ReFlySummer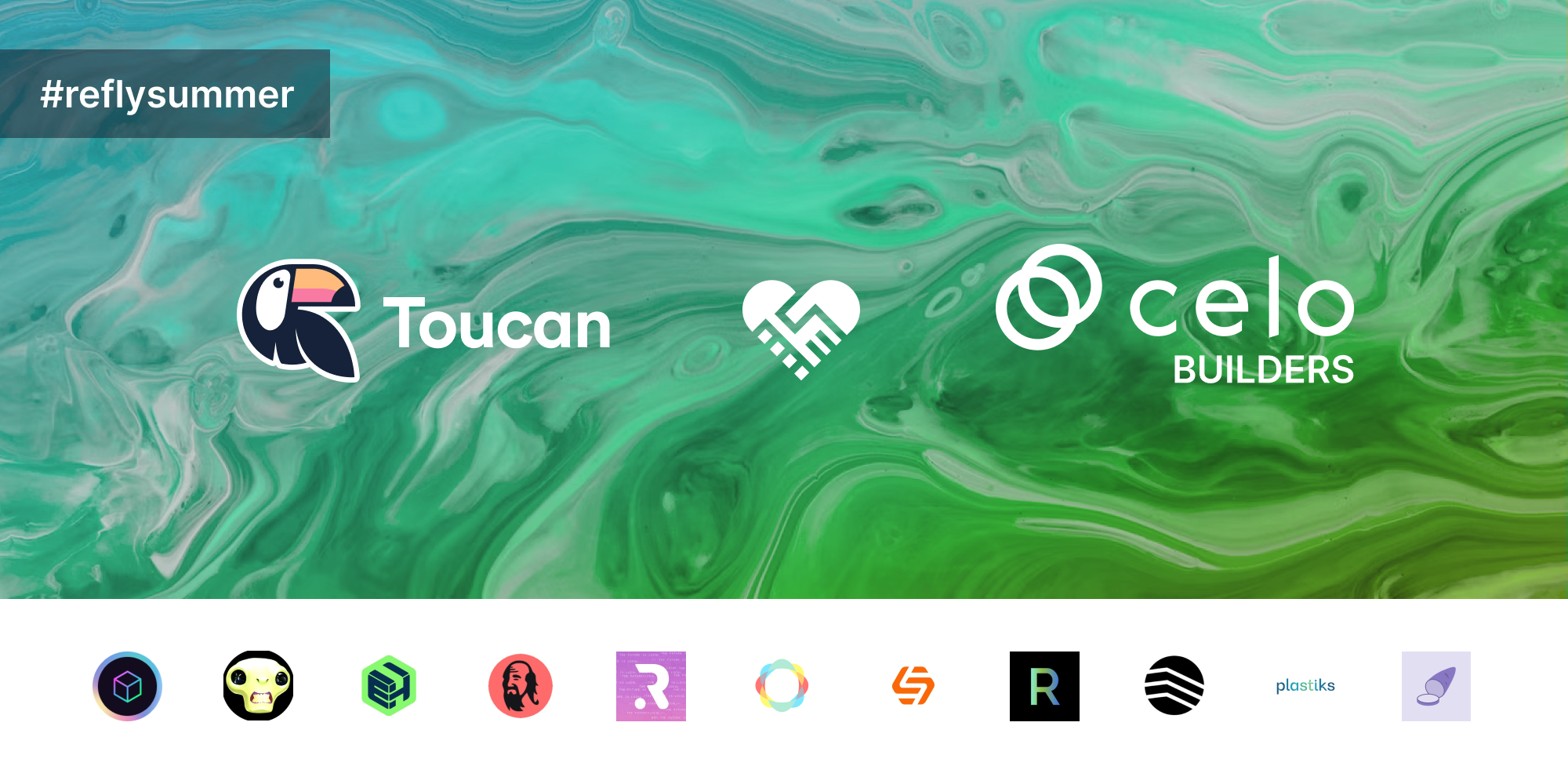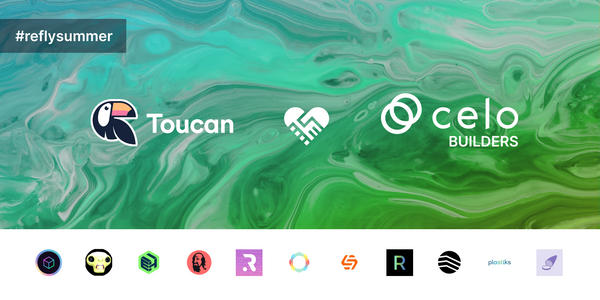 #ReFlySummer is for builders! We've recently deployed our carbon tokens BCT & NCT on the Celo blockchain — and we're thrilled to see so many projects working on including green assets into their protocols! Here's a roundup of 11 projects you should keep an eye on + action steps on how to dip into the Celo ReFi ecosystem!
1. Celostrials (NFT)
This intergalactic collection of unique beings has algorithmically generated features. Their home: exclusively the Celo blockchain.
Celostrials is integrating NCT into their NFT collection. This means any Ceolstrial holder can carbonize their alien. The best part: Your Celostrial now earns you climate activity rewards!
Celostrials is also working on an open source, green ERC721 standard. This standard will let anyone deploy ERC721 NFT contracts, which allow users to embed NCT and other green assets.
Your turn: Bridge some NCT to Celo, purchase a Celostrials NFT, and load it with NCT to begin yield-farming
2. Spirals (Climate investing)
Spirals is a protocol that builds regenerative infrastructure directly into any proof-of-stake blockchain.
With Spirals, members directly invest in climate impact projects. How? They simply allocate a portion of their yield rewards to an impact treasury, which is governed by the membership community. An expert committee vets climate projects, and the community decide how funds are distributed.
On Celo, users will be able to stake on Celo nodes. And obtained yields will be used to purchase NCT.
Your turn: Stake with Spirals or check out their website
3. Symmetric (DeFi, DEX)
Symmetric is an Automated Market Maker (AMM) and Decentralized Exchange (DEX), running on the Celo and Gnosis networks.
In partnership with Toucan, Symmetric and other ReFi ecosystem players will be releasing a cReFi index built on Symmetric. This index will include NCT. We will also be releasing a liquidity pool on Symmetric where SYMM emissions will be directed towards the pool, to help bootstrap initial liquidity.
Your turn: Learn more about Symmetric!
4. Return Protocol (Automated offsetting)
Return empowers you to offset all of your on-chain activity on autopilot.
How? Simple 👇
1. Store the Return offsetting NFT in your wallet 👜
2. Set your offset preferences on the Return dashboard 🎚
3. Transact as normal and let Return do the rest 😎
We're excited to see Return deploy with us on Celo!
Your turn: Follow Return on Twitter
5. Ubeswap (DEX)
Ubeswap is a mobile-first DeFi exchange built on Celo — and the Celo exchange with the highest TVL.
They will partner with us to launch their largest single pool: It will be focused on NCT and mcUSD. Ubeswap will provide liquidity incentives for the pool 🤑
Your turn: Learn more about Ubeswap
6. Senken (Climate investing)
The current VCM lacks liquidity, accessibility, and price transparency. Senken addresses this by leveraging web3 to create an on-chain carbon credit marketplace for auditable climate action.  Their user-friendly climate finance gateway to the web3 carbon ecosystem includes cool features like an orderbook DEX, corporate profile pages to transparently track climate action, and an easy, web2-friendly login with a phone number or email address.
We're excited to see Senken expanding from Polygon to Celo!
Your turn: Follow Senken on Twitter
7.  Ethic Hub (Climate investing)
With Ethic Hub, you can quickly, safely, and easily generate social impact: Improve the living standard of small farming communities by investing in their projects, buying their coffee, or providing liquidity for their loans.
NCT will be used to purchase Ethic Hub bonds that supply financing for farmers and projects.
Your turn: Follow Ethic Hub on Twitter  
8. Cyberbox (NFT marketplace)
Cyberbox is a ReFi NFT marketplace that allows you to trade NFTs and automatically offset CO2.
NCT will be embedded into Cyberbox platform, and users can even select which carbon credits they'd like to use to offset.
Your turn:
9. QiDAO (DeFi)
Mai Finance is the website that connects users to the DeFi application QiDao Protocol. QiDao provides a way for you to keep your crypto and still spend its value. You'll be able to borrow stablecoins without having to sell your crypto assets, and do so at 0% interest.
The process is simple: Create a vault, deposit your crypto assets, and start borrowing stablecoins against your collateral's value.
QiDAO will add ReFi assets as collateral for MAI, starting with NCT. They will also do a few other cool things, such as pairing NCT with MAI for LPs on Celo, and adding NCT articles to their community guide for a total of 9 languages.
Your turn: Follow QiDao on Twitter  
10. Plastiks (Plastic removal)
The Plastiks marketplace uses a smart contract approach to merge NFTs with real plastic recovery data. This is setting a new standard for traceability in plastic production and recycling. And it shows how brands communicate their sustainability efforts with their consumers.
With Plastiks, real world companies can go plastic-neutral, and recyclers earn an extra income from commercializing recycled materials. Artists can transform climate action through their art pieces, while consumers can follow, track and choose to maintain loyal to the most sustainable brands.
We're excited to work with Plastiks, and will share more details on our partnership soon!
Your turn: Learn more about Plastiks
11. ReSource (Climate action)
This is the perfect example of a decentralized, regenerative economy fuelled by local resources and human potential. ReSource is an Open-Source cooperative - this means there is no central party running the show or leveraging projects for their own benefit.
We're exploring different ways to partner with ReSource — stay tuned for more info!
Your turn: Learn more about ReSource
🌿
What is Toucan?
Toucan is building the technology to bring the world's supply of carbon credits onto energy-efficient blockchains and turn them into tokens that anyone can use. This paves the way for a more efficient and scalable global carbon market.