Introducing NCT: Nature Carbon Tonne
Introducing Nature Carbon Tonne (NCT): Web3's first open, pooled, nature-based carbon reference token.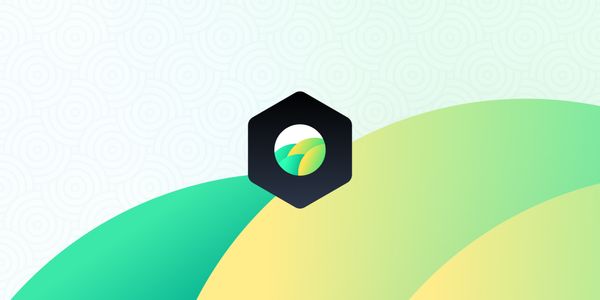 Time to act ⏰
The climate crisis requires urgent and collaborative action from humankind all around the globe. Carbon markets are one of the central tools for coordinating the mission to protect and regenerate our planet, so we can preserve a thriving and livable space for future generations to enjoy. The open values and technologies of Web3 enable us to help humanity mount a unified response to the greatest challenge to our species.
By bridging carbon credits onto blockchains and onto the Toucan Meta-Registry — an open, immutable carbon ledger that is accessible by everyone, everywhere in the world — we lay the foundation for unified, interoperable and global carbon markets that can scale to meet this crisis head on. To date, the Toucan Meta-Registry holds 85%+ of the on-chain carbon market share, and, as a result, can pool tokenized carbon with deep liquidity, making it a conveniently tradable asset and composable DeFi building block. This solves many of the issues that exist with the current voluntary carbon trading infrastructure, namely fragmentation, opacity, and exclusion.

NCT: A nature-based carbon reference token 🌱
Today, we are introducing NCT — the second carbon pool and liquid carbon reference token to be launched on the Toucan Protocol. Our first carbon pool — BCT — has a permissive design that accepts all carbon credit types (solar, wind, nature-based, etc.). The Nature Carbon Pool that backs NCT is more restrictive: it only accepts carbon tokens that are created with nature-based methodologies from vintages of 2012 onwards.
🌲
NCT represents carbon tokens from nature-based projects, and is the first open, pooled, nature-based token.
Nature-based carbon credits have a number of intrinsic benefits for the Earth on top of the carbon reduction they represent, and play an important role in the funding of regenerative projects, like reforestation initiatives and habitat protection.
In the four months since the launch of Toucan's infrastructure, an ecosystem of builders has sprung up to work with on-chain carbon, using it for offsetting, to back other currencies, and across DeFi and the metaverse. We expect this ecosystem to grow further and adopt NCT as a building block with the same or even greater enthusiasm than BCT.
Key facts 🔑
NCT will be an ERC-20 token initially running on Polygon. The Polygon network uses an energy-efficient Proof-of-Stake consensus mechanism.
The token will trade on SushiSwap Polygon. We will deploy a main NCT-USDC pool and a NCT-KLIMA pool.
Every NCT is backed 1:1 with a nature-based carbon token held in the carbon pool. Anyone can redeem NCT for TCO2 tokens, which can be retired on-chain.
You can find a report with details of exactly which methodologies and vintages are accepted into the NCT pool here →
What can you do with NCT? 🛠
Each NCT token is a claim to a nature-based token held in the Nature Carbon Pool, stored on Toucan's global carbon ledger. Nature Carbon Tonne has myriad uses, both in the "real world" and "on-chain".
People and organizations can purchase NCT on a liquid market any time of day, anywhere in the world. In the Web3 wonderland, NCT can be used as a building block across the DeFi space, for NFTs and in the metaverse. You can also trade NCT, or simply hold it as an investment. Most importantly, everyone can retire the nature-based TCO2 tokens that back NCT — thus taking them out of circulation for good.
We've got an exciting line-up of partnerships to announce in the coming weeks — but we're always looking for more!
If you're a DAO or protocol who wants to build with carbon, compensate your emissions with Toucan, or hold NCT on your balance sheet, hop in our Discord and say hey.
If you're a corporation or institution who wants to jump in on the future of climate action, reach out to our team at partnerships@toucan.earth.
And if you're an individual who wants to take action now — you can! In a permissionless system there is nothing stopping you.
Keep an eye on our Twitter account — we'll soon share a tutorial on how to buy NCT on SushiSwap, and how to retire nature-based carbon to take verifiable on-chain climate action.
Planning the launch 🚀
To help ensure a deeply liquid NCT market from the beginning, Toucan has been working hard to coordinate a diverse group of liquidity providers. We've seen an exciting amount of outreach from the Toucan community keen to see a healthy launch, who have offered to supply liquidity.
Regen Network is building a platform for a thriving planet, and is a true trailblazer in Web3 projects making real climate impact. Regen has been a close collaborator of Toucan's for quite a while, and is a launch partner contributing to ensure things run smoothly.
We are also very excited to be joining forces with our friends at Moss, South American pioneers in on-chain carbon. Moss and Toucan have partnered to migrate Moss's high-quality MCO2 tokens — generated from projects in the Amazonian rain forest — onto the Toucan Meta-Registry. After this migration, all MCO2 holders can redeem their tokens for NCT. We'll share more about this partnership along with a MCO2 → NCT migration guide in the coming weeks.
🌊 Liquid carbon markets
These partnerships are important to achieve the aim of establishing deep liquidity on a unified on-chain carbon market infrastructure, and represent a key milestone in our mission to most effectively scale global environmental asset markets. We look forward to closer collaboration with these ReFi projects.
Additionally,  partners of Toucan have secured NCT-compatible TCO2 tokens from the BCT pool in a recent mass-balancing procedure. These nature-based TCO2s will be deposited in the Nature Carbon Pool to mint NCT. That NCT will also be used for initial liquidity, and we will soon launch our governance forum where the community can provide input on how to fairly manage this value.
🙏
We've heard the feedback on the approval cadence of our Carbon Bridge — we agree, it's important for bridge approvals to operate on a clear, consistent schedule. We're working on decentralizing and automating the approval process as much as possible while keeping it safe and secure, and will share an update in Discord when we can commit to a fixed schedule
Deciding NCT inclusion criteria 💡
We've been piloting a governance process to design the NCT Carbon Pool. Over a recurring Toucan Pool Party, leading organizations operating at the intersection of crypto and climate have met to collaboratively plan the optimal pool. Regen Network, Moss, Toucan and Joseph Pallant of the Blockchain for Climate Foundation served as core methodology developers, and KlimaDAO, BICOWG and StarCB were invited to provide input or specific advice.
Together, we designed gating criteria for NCT to optimize for the long-term success of the tokenized Nature Carbon Tonne, so NCT can best serve the carbon markets and ReFi community. Read more about the NCT Pool Party here.
Moving forward, we will invite additional participants to make their voices heard. Signal your interest via this link.
Sustaining Toucan 💚
We're excited to announce that we're introducing fair, transparent fees to Toucan infrastructure so we can sustain our team and continue to scale.
No fee will be charged to redeem a "default" TCO2. We've programmed the carbon pools so the oldest carbon tokens are returned by default — so pool quality continually improves.
A 10% fee will be charged for users who want to choose which TCO2 token they receive when they redeem a carbon reference token, like NCT and BCT — so if you redeem 100 NCT, you'll receive 90 nature-based TCO2 tokens of your choice.
50% for the planet: of this 10% selective redemption fee, 50% will go towards retiring the oldest credits held in that carbon pool.
🌏
This embedded carbon burn is a regenerative mechanism in action: by using Toucan infrastructure, you will automatically be taking climate action and improving the carbon pool. It's our first true step towards building a system that is regenerative and distributive by design.
A positive-sum world 💖
The Toucan Protocol provides infrastructure for blockchain-powered global carbon markets with deep liquidity. In close collaboration with the best large and small organizations across the crypto and environmental space, we're establishing a unified meta-registry of environmental assets across many bridges, protocols, and source registries. This kickstarts a regenerative economic system where builders and users participate in redirecting a portion of the value generated to the good of the Earth.
In Green Pilled: Regenerative Cryptoeconomics, Danny Ryan writes "When evaluating a game – a system of participants, actions, and associated incentives – we commonly assess whether it is positive sum for the immediate players, but we often forget a key player in our assessment – the Earth, the future of humanity."
Toucan exists so we can represent the Earth as a silent stakeholder in the regenerative economy we are building together. NCT is a major step towards that vision.