The BMW Foundation Re*LEADERSHIP Forum — our key takeaways
Last week in Berlin, our climate tech startup had the privilege of attending the BMW Foundation's Re*LEADERSHIP Forum. This two-day event marked the culmination of our participation in the Foundation's six-month RESPOND Accelerator program.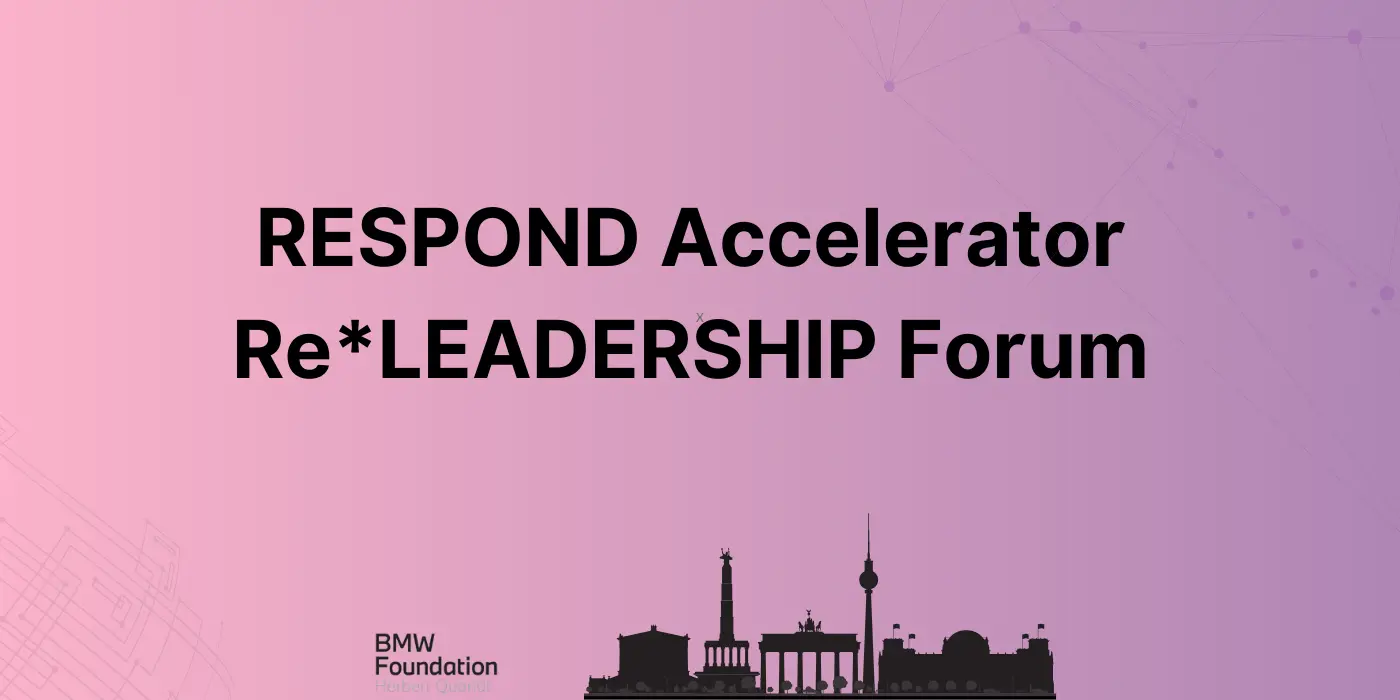 Last week in Berlin, our climate tech startup had the privilege of attending the BMW Foundation's Re*LEADERSHIP Forum. This two-day event marked the culmination of our participation in the Foundation's six-month RESPOND Accelerator program.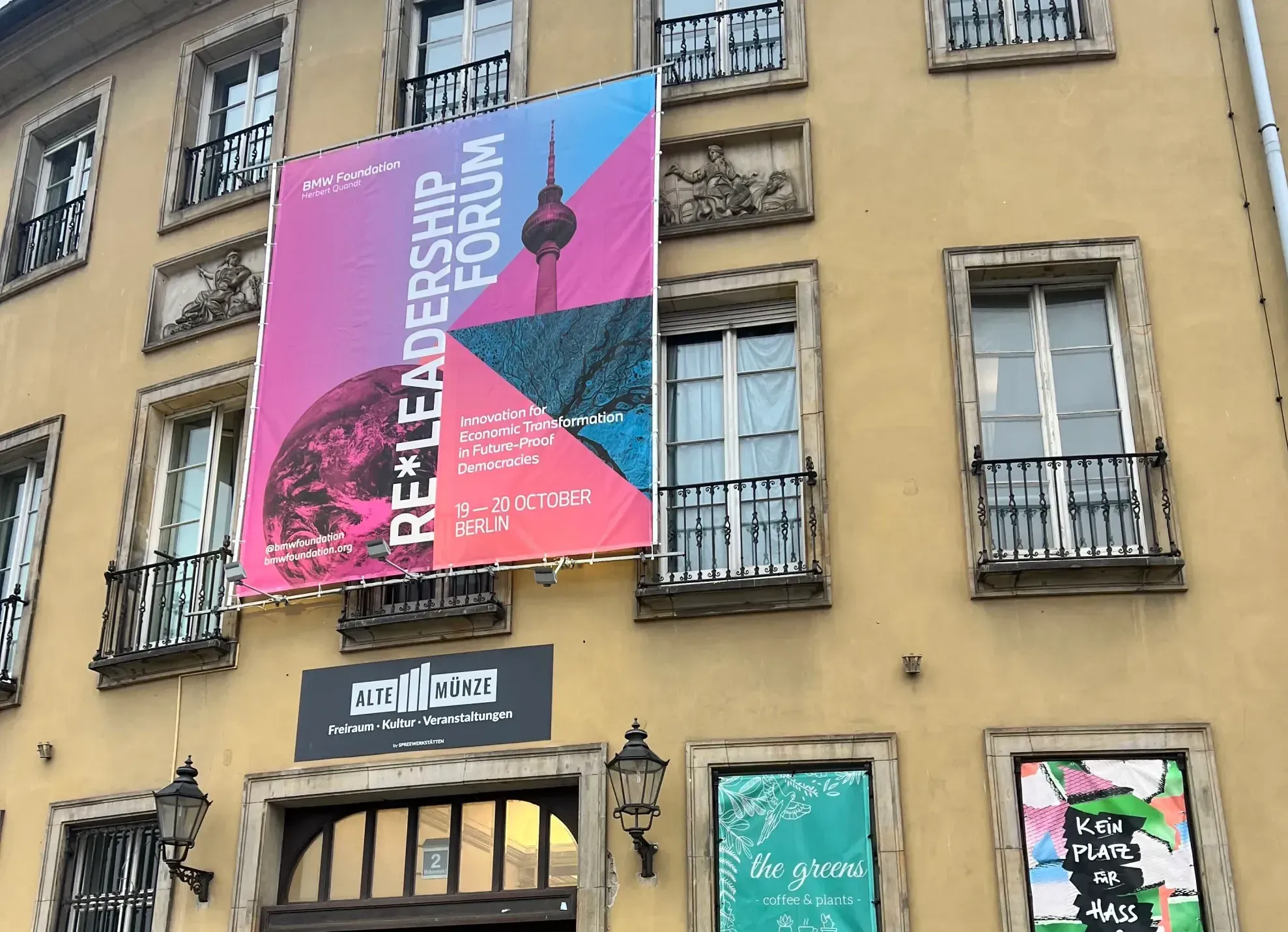 The RESPOND Accelerator
Centered around the theme of "Responsible Leadership", this accelerator brought together a diverse group of climate tech startups from around the world, including us, to explore how disruptive companies could accelerate our global response to the climate breakdown.
The most striking aspect of this experience was the opportunity to connect with other innovative startups in the climate tech space. The cohort was filled with founders showcasing inspiring projects, such as carbon-negative building materials, low-carbon ammonia production, AI-driven water resource management, sustainable battery recycling, and even a delicious vegan fish alternative.
As a software-focused company, sometimes we can feel a bit removed from the tangible impact of climate solutions, but RESPOND bridged that gap by uniting us with visionary individuals who are poised to reshape our future through technology.
The Re*LEADERSHIP Forum
The Berlin event marked the final in-person sprint of the program and was part of a broader conference that delved into how we can transform our economy to support thriving democracies. As expected, the BMW Foundation did not disappoint in curating an exceptional group of attendees.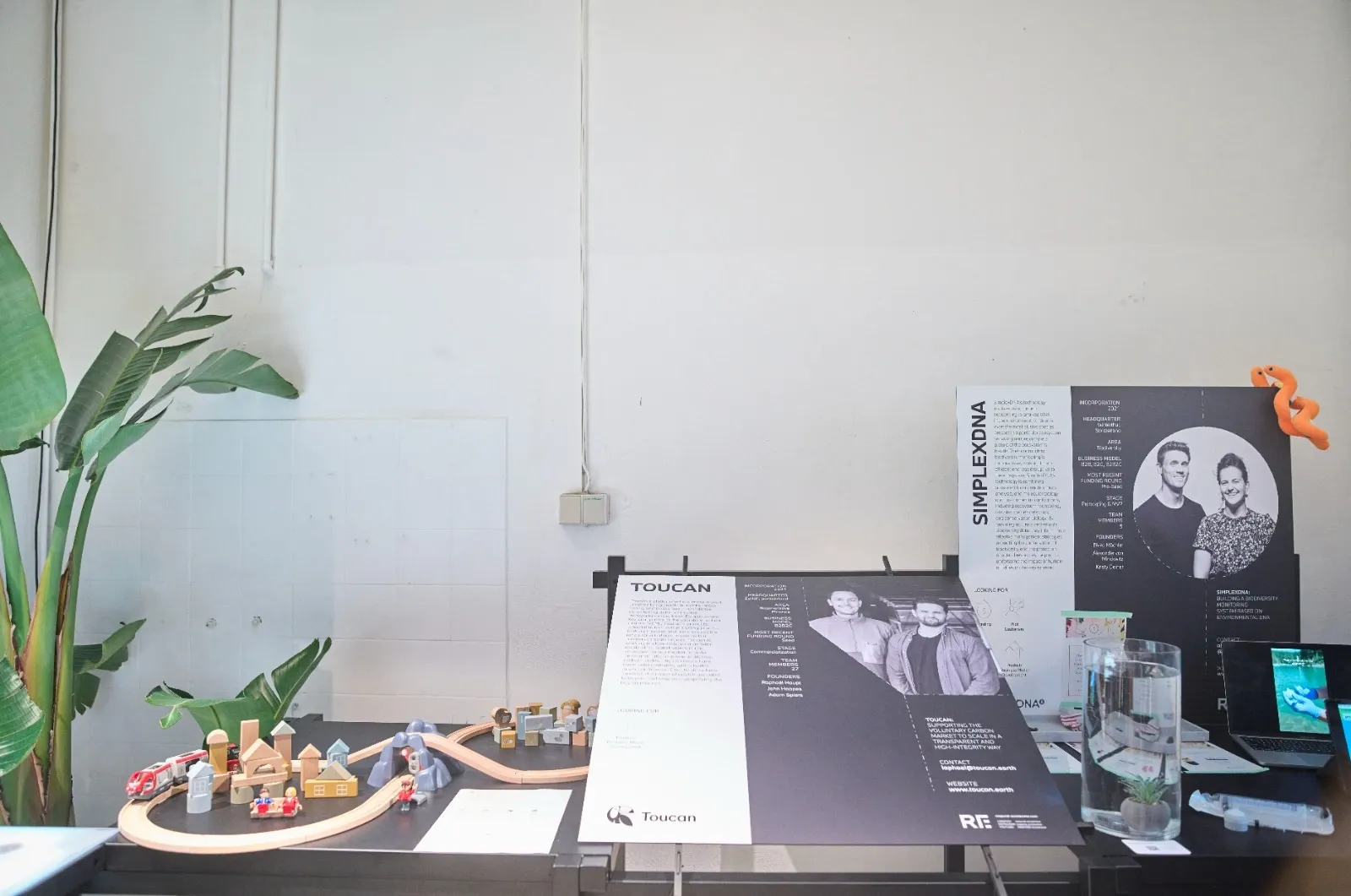 During Demo Night on Thursday, Oct 19, we had the privilege of sharing our vision for Toucan. Our co-founder John told the audience about how we're building the digital rails for climate finance, aimed at connecting buyers and suppliers in the voluntary carbon market. This "railways" analogy was driven home by the toy train set at our exhibition booth — complete with a tiny "steam" engine 😛.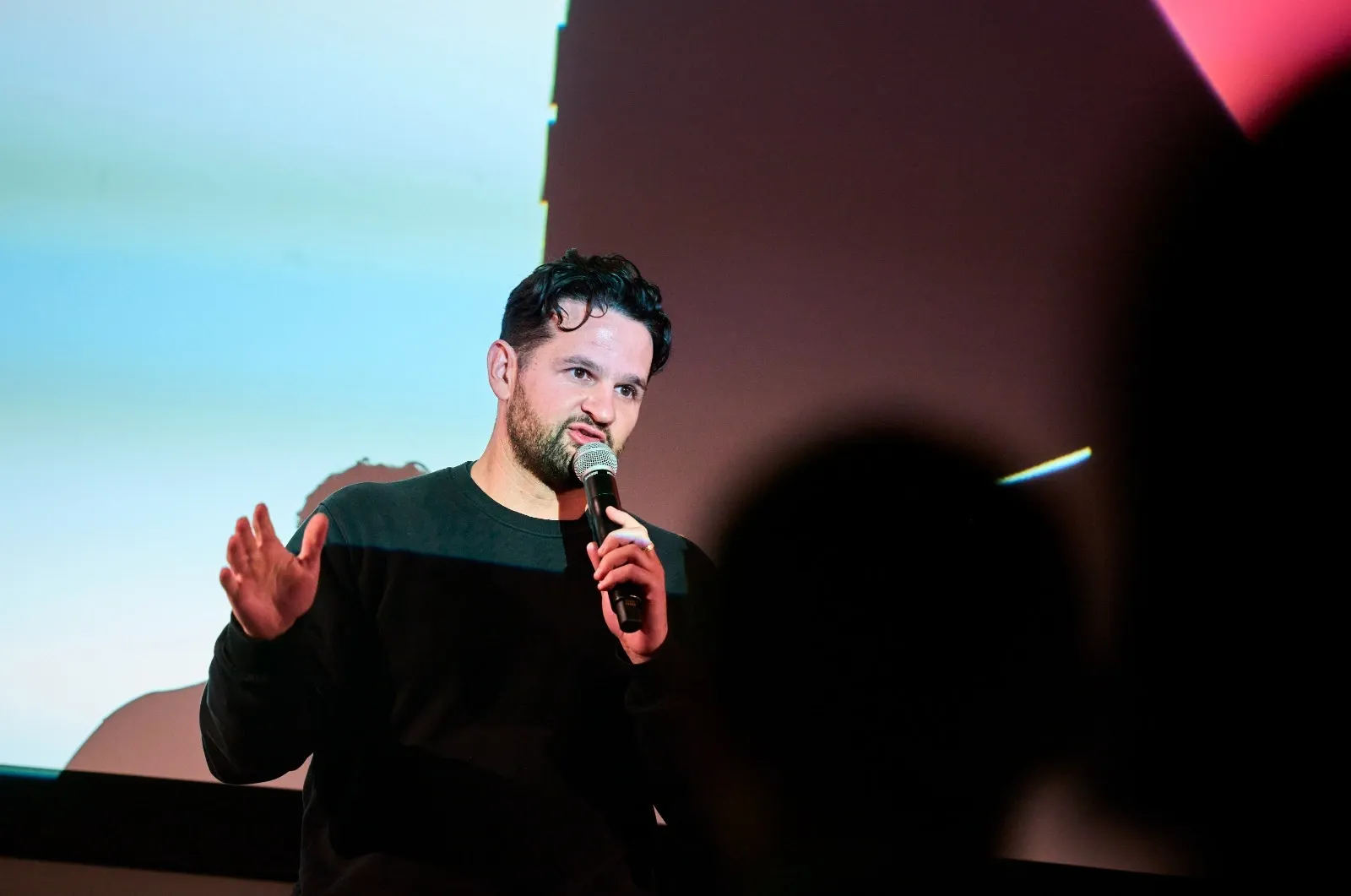 Friday was packed with workshops and discussions on topics ranging from decarbonization to implementing sustainability strategies to a systemic rethink. Among so many highlights, a few noteworthy moments stood out:
Johan Rockström — Director of the Potsdam Institute for Climate Impact Research and creator of the "planetary boundaries" framework — shared the most current knowledge on the state of the climate emergency, and a set of recommendations to create the conditions for prosperity and equity within a stable planet.
Jana Degrott — a social entrepreneur, Luxembourgish local councilor, and Obama Foundation Leader — offered wise and vulnerable insights into the challenges of taking political leadership in the 21st century, particularly as a young Black woman.
Indy Johar — Executive Director at Dark Matter Labs — shared views that were as coherent as they were radical on economic transformation and the precision of language in addressing climate issues.
Friendly feedback
As we look ahead, we've got several exciting announcements to make at Toucan in the coming months. These will shed light on projects we've been diligently working on for the past two years. The opportunity to test these ideas and gather feedback from such a supportive and insightful peer group has been invaluable to our growth.
Costs + Benefits
Participating in in-person events like the BMW Foundation Re*LEADERSHIP Forum does come with costs, including travel, time, attention, and energy. However, the benefits — especially the chance to connect with like-minded individuals and innovative projects — far outweigh the costs.
Responsible Leadership
Our experience with the BMW Foundation has continually impressed us. It reinforced our belief in the power of responsible leadership and the transformative potential of climate tech startups. It was invaluable to take some time away from the day-to-day grind of building a tech company and learn about how pioneers around the world are building a regenerative economy, and what we can learn from them. The BMW Foundation also introduced us to an incredible global network of sustainability professionals and change-makers. We are grateful for the opportunity to be part of this global conversation and look forward to building deeper ties with the network in the coming years.🙏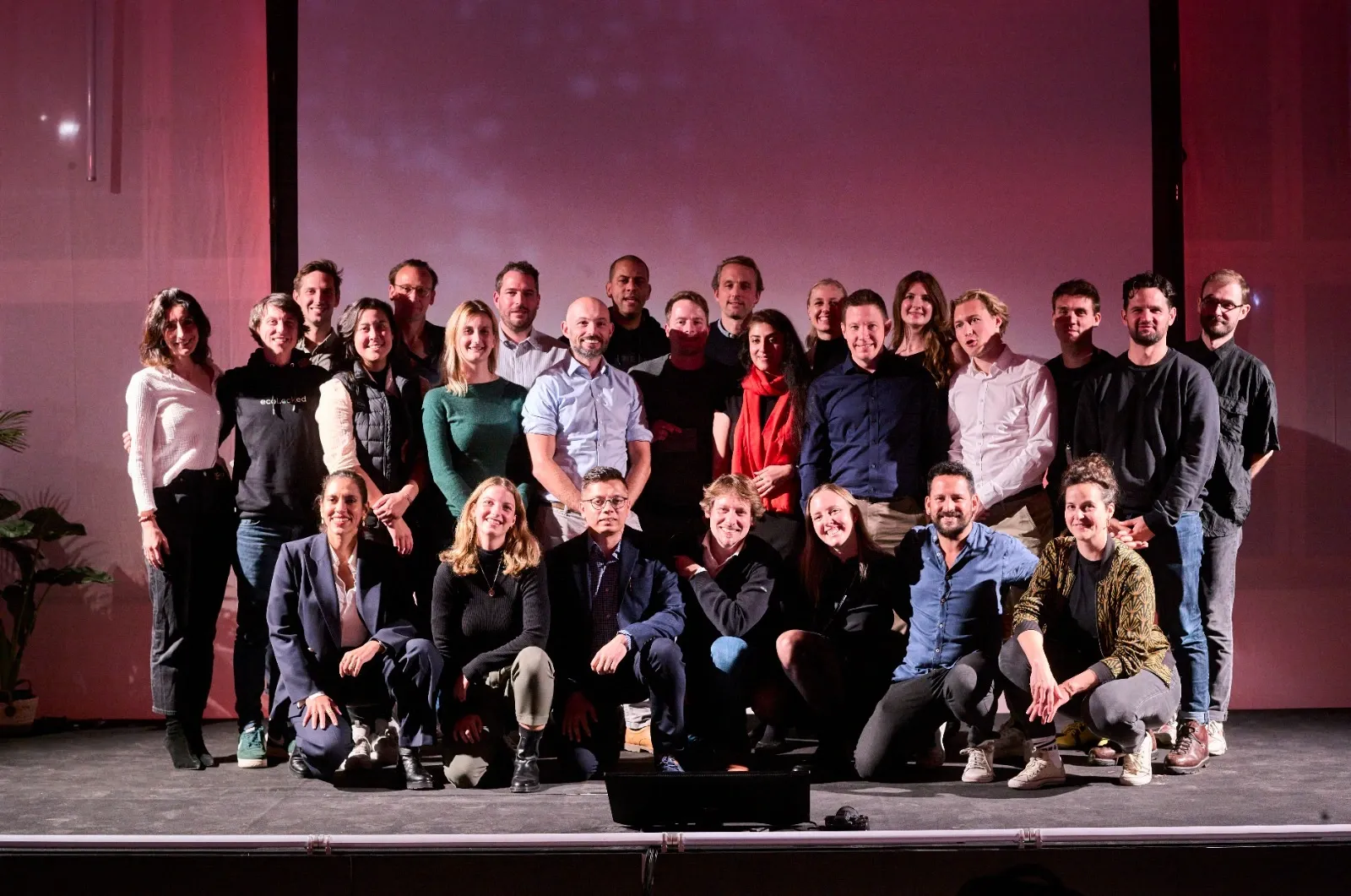 If you want to stay in the loop on what we're up to, follow Raphaël and Toucan on LinkedIn, or sign up to our newsletter Re:Generate.
🌿
What is Toucan?
Toucan is building technology to unlock climate action at scale. Our digital infrastructure is helping to grow the voluntary carbon market (VCM) in a transparent and high-integrity way. It increases the flow of revenue to the most effective climate impact projects, by bringing established and nascent environmental assets on the blockchain.