deCarbonized #5: Coastal blue carbon, Swiss RE offsets, ReFi podcast launch
Amazon rainforest NFTs minted by Moss sell out in one hour; Google.org backs Gold Standard to build digital carbon market solutions; Puro.earth launches public offset registry for engineered CO2 removals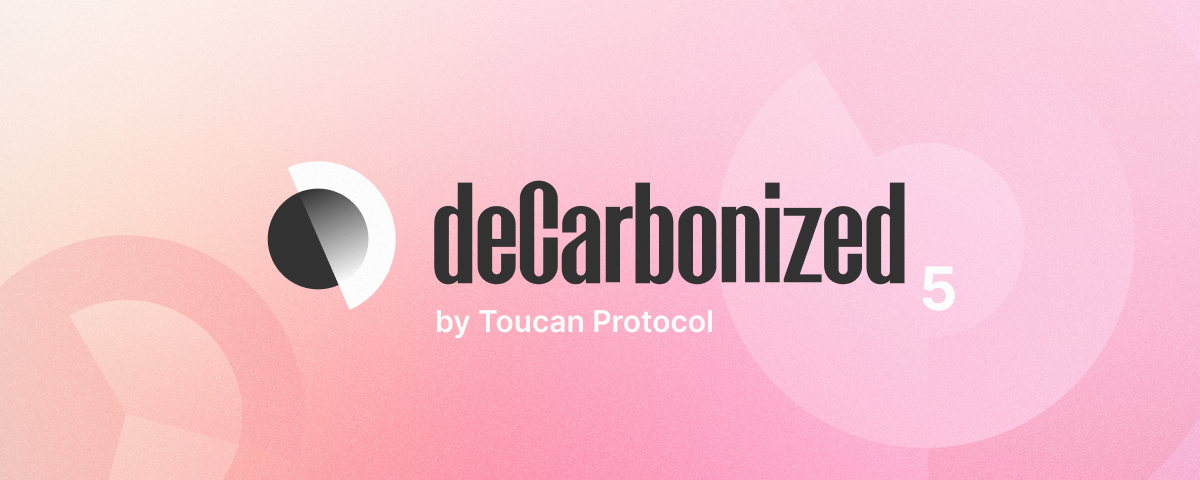 ⛓ On-chain weekly carbon stats
Toucan Protocol is building carbon market infrastructure to finance the world's best climate crisis solutions. These are our on-chain stats from 10.02- 16.02:
Volume bridged - 60,909 tonnes
Volume traded - $11,595,320
Volume retired -  21.19915 tonnes
---

Help us shape the future of deCarbonized
Help improve next week's edition by taking our short survey ✨
We'll offset 10 tonnes of nature-based carbon on-chain and issue a certificate to one random prize winner! 💚
---

📢 Top news
---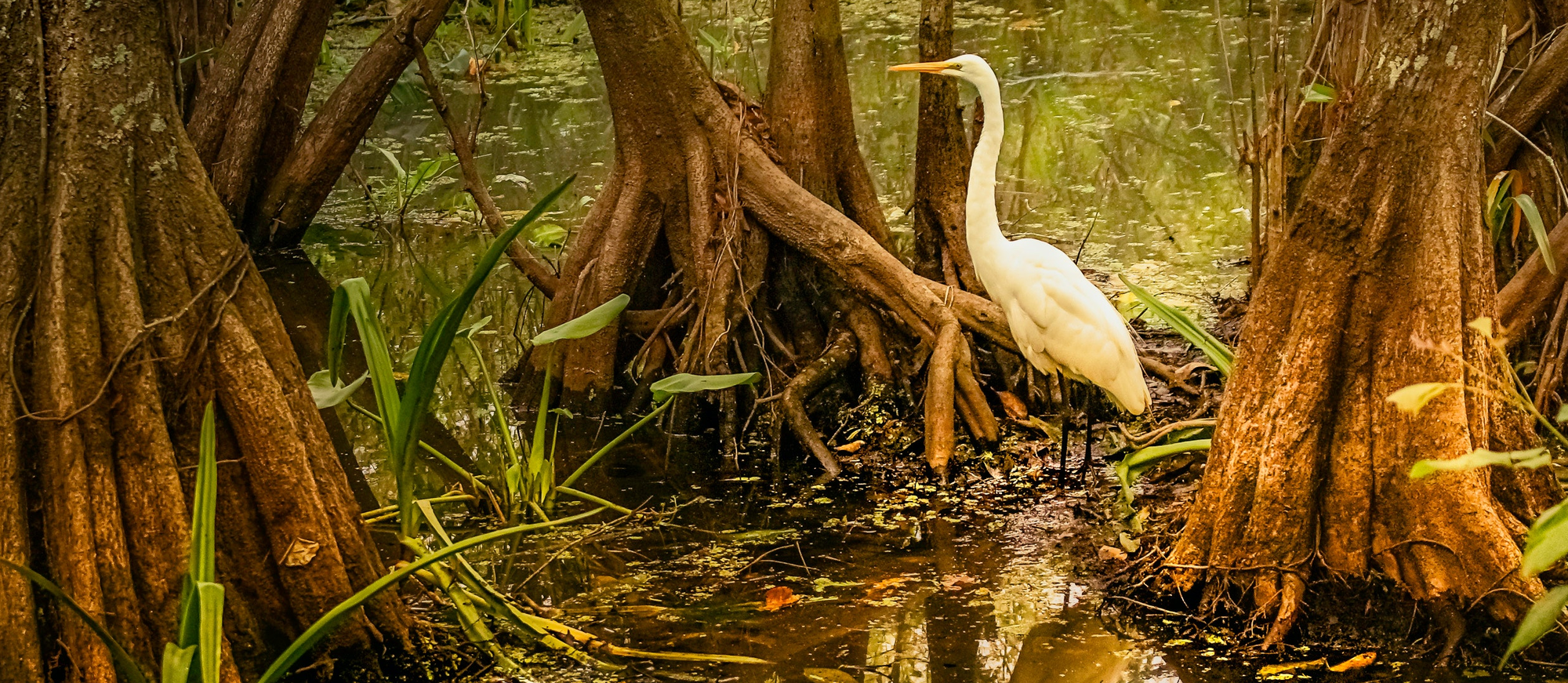 🌟 Featured Carbon Removal Solution
Coastal blue carbon

What is it?
Coastal blue carbon refers to organic carbon stored in the 49 million hectares of tidally-influenced coastal ecosystems, including salt marshes, mangroves and seagrasses. Carbon sequestration can be increased by managing and restoring these important coastal habitats.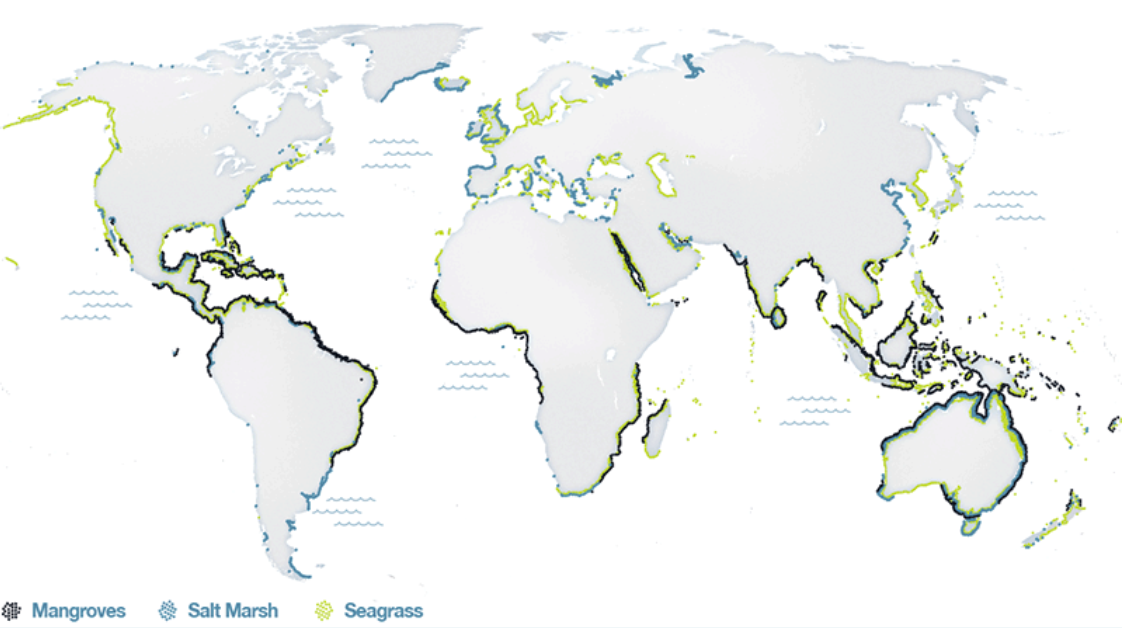 Coastal blue carbon is distinct from other ocean carbon removal methods, which instead seek to enhance the oceans' ability to absorb carbon in ecosystems and ocean chemistry, for example by changing ocean alkalinity.
Coastal ecosystems hold rich deposits of carbon, primarily in their deep soils. Disturbing one hectare of mangrove is estimated to produce as much emissions as removing three to five hectares of tropical forest.

However, due to the ongoing drainage and excavation of coastal regions, these ecosystems have been releasing between 150- 1050 mega-tonnes of CO2 a year back into the atmosphere.
A combination of management activities has the potential to regenerate, preserve and enhance the carbon sequestration of wetlands and to expand the area covered by coastal blue carbon ecosystems. These activities, supported by monitoring and research, can:
Increase organic carbon density
Slow edge erosion of existing wetlands
Expand wetlands by encouraging coastal flooding
Manage effects of sea level rise
Barriers and opportunities
Demonstrating the impact of coastal blue carbon projects can be difficult without baseline data and ongoing measurement, reporting and verification (MRV). Much as with soil carbon sequestration, the effect of adjusting management approaches may therefore be difficult to prove.
There is a low risk of blue coastal projects dislocating existing economic activities. However there is a much higher risk associated with long term resilience, as management needs to respond to rising sea levels and ocean temperatures over time.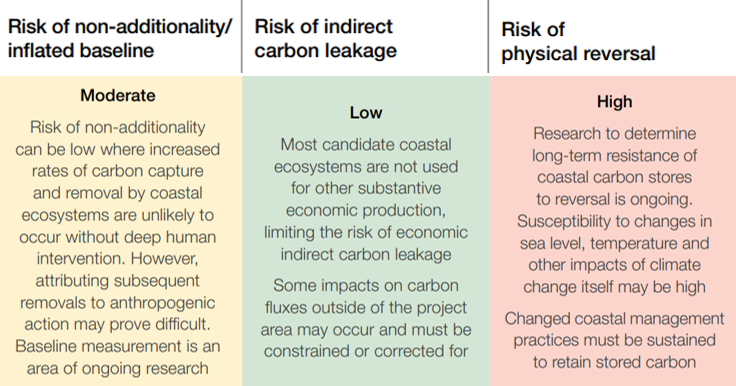 Coastal blue carbon projects may also benefit sustainability development more broadly, such as by providing improved water quality, ecosystem restoration, biodiversity preservation, job creation and climate resilience.
Potential removal capacity
Estimated long-term sequestration rates in coastal wetlands range from 1- 8 tonnes of CO2 per hectare per year.
Globally, coastal wetland and peatland management and restoration could remove between 2.4- 4.5 giga tonnes of carbon a year by 2030.
Cost estimates for coastal blue carbon projects remain highly uncertain, varying widely based on region and technique. Monitoring costs alone could be as much as $100 per tonne of CO2, but reduce to $10- $50 as large scale projects are implemented.
More on coastal blue carbon can be found in the CDR Primer.
---

✨ Innovative coastal blue carbon projects
RISCO are assessing and monetizing the value of flood risk reduction and the carbon storage benefits of mangroves. Working with Swiss RE and Convergence Insurance companies, two pilot sites in the Philippines have been selected. Money raised from carbon credits sold through Verra will support local mangrove conservation.
Tomago Wetland Restoration project in Australia is measuring the implications of restoring former tidal flood planes for carbon sequestration.
---

💵 Successful implementation
A mangrove conservation project on Colombia's Caribbean coast is the first to make use of Verra's blue carbon credits, demonstrating the added value of investing in coastal conservation projects.
The project, funded by Apple and run by the non-profit Conservation International, has successfully been managing 7,646 hectares of mangrove forests in the Gulf of Morrosquillo since 2015.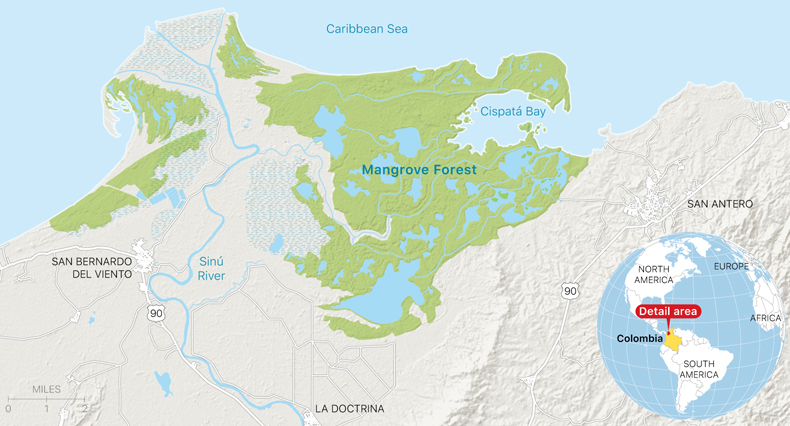 By 2018, the project had been rewarded some 60,000 verified carbon credits through the Verra registry, including for carbon stored in the mangroves underwater soils. The project expects to account for just under one million credits over a 30-year period.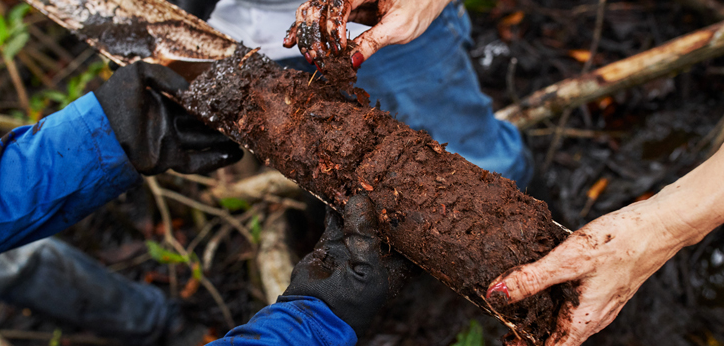 Money obtained from the sale of carbon credits will be spent on strengthening ongoing conservation efforts and supporting local community development.
You can check out the latest on this case study here.
---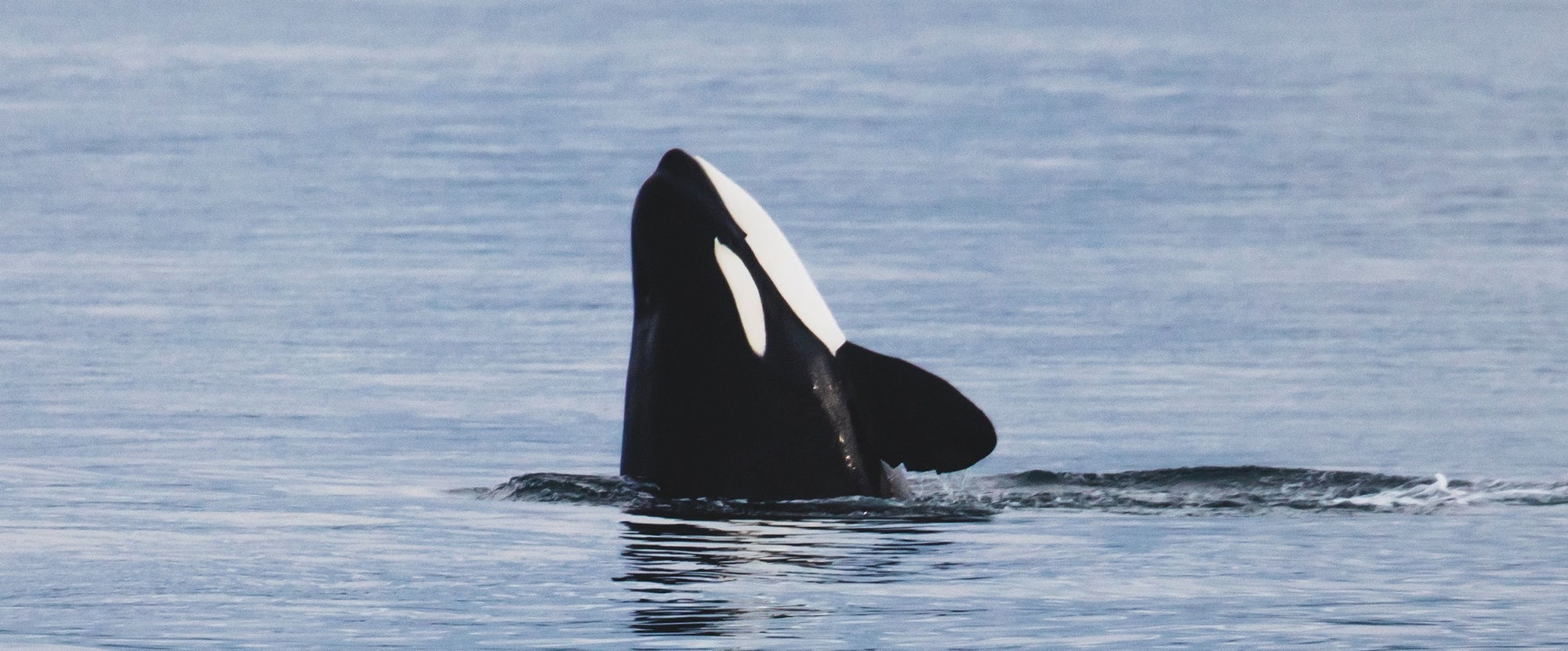 🐳 Carbon whale
Swiss RE

Since 2019, Swiss RE have purchased 3,450 tonnes of carbon from eight biochar removal projects and invested $10 million in a direct air capture (DAC) project over ten years.
Get more offset stats from this great spreadsheet created by Robert Hoglund.
---

💼 Jobs board
---
🔎 Research in focus
Robust data and data sharing are essential for effective climate action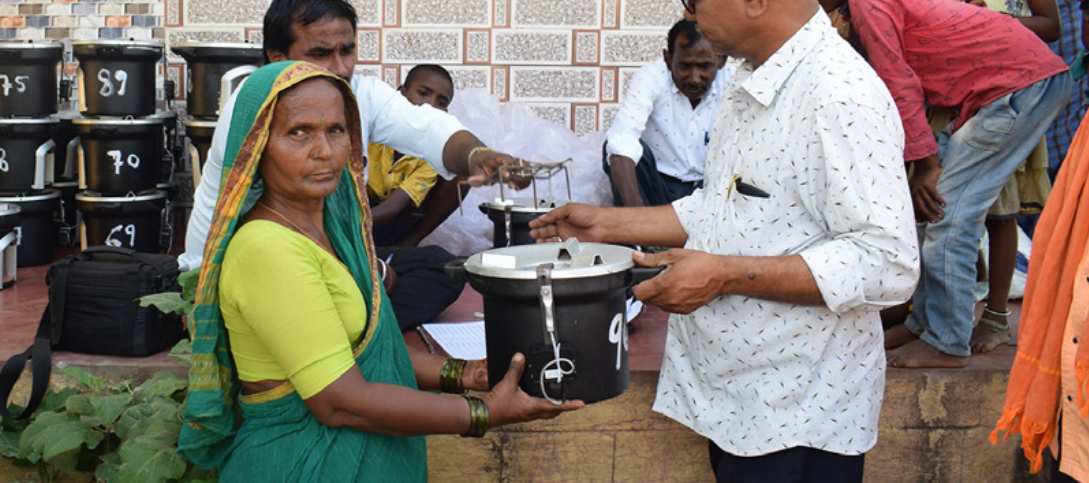 The latest Climate Ledger Initiative (CLI) report explores the role of blockchain and digital technologies for climate action.
As global markets for blockchain and IT solutions boom, it is important to explore how these can be implemented effectively to drive climate action and sustainable development.
The report explores five international case studies on the implementation of blockchain, sensors and IoT, remote sensing and AI solutions to accelerating climate action, detailed below.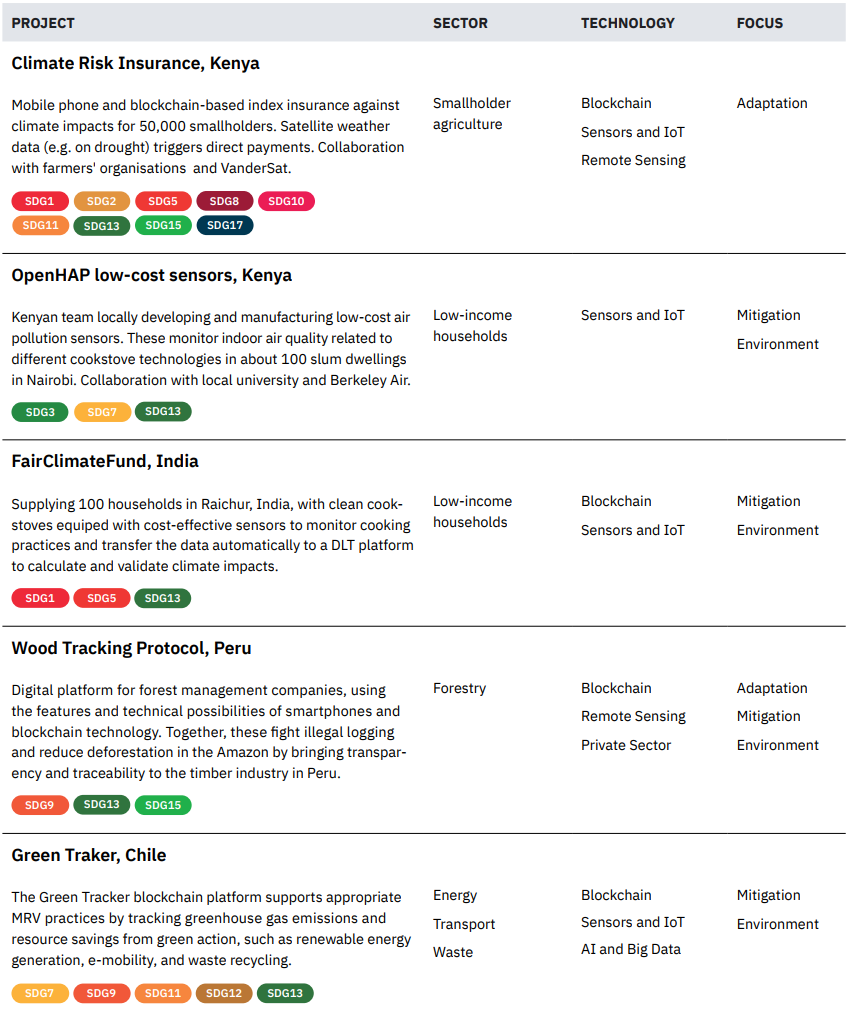 Case study results demonstrate the potential of these technologies but also the difficulty of on-the-ground delivery, particularly in developing countries.
A key conclusion is that robust data and enhanced data sharing are essential for effective climate action.

The availability of high quality, visible data is also essential to understanding the extent to which countries are achieving their Nationally Determined Contributions to climate change. This enables policy makers to best direct funding and resources to meet the aims of the Paris Agreement.
The Climate Ledger Initiative note an overarching need to define legal and regulatory frameworks for the use of blockchain and other digital technologies to these ends. These efforts need to be fully supported by governments, policy makers, multilateral development banks and development agencies if progress is to be accelerated.
Check out the full report with detailed case studies here.
---

🌍Hot on blockchain
KlimaDAO update look and tools to increase mainstream uptake

KlimaDAO have launched a fresh new look with the aim of attracting a mainstream climate audience.

Pledging to accelerate their efforts to be a 'black hole for carbon at the center of a new green economy'', KlimaDAO's new website, app and blog are designed to reach out to a wider community: "For us to achieve truly disruptive scale, we need buy-in from everyone, which means we need to reach far beyond the worlds of crypto and carbon. So we present today a much more inviting, approachable, and professional aesthetic."

KlimaDAO have also announced Klima Infinity, a new suite of tools designed to make it simpler to source, retire and hold custody over carbon credits, for individuals and corporates.
---

🔥 Hot on social
New 'Regenerative Finance' Podcast explores  intersection between crypto and climate
The first episode of the ReFi (short for regenerative finance) Podcast provides an introduction to the empirical case for climate change, an overview of the ReFi community and what this growing movement hopes to achieve.
The series will feature speakers covering topics and projects from across the space- and features some familiar faces from Toucan!
The second episode just dropped, featuring Sumedha Deshmukh on the issue of inclusion.
Read more about the Podcast and subscribe for weekly episodes here.
---
Thank you for reading deCarbonized! 👏
Reach out to us on social and join the community:
🌿
What is Toucan?
Toucan is building the technology to bring the world's supply of carbon credits onto energy-efficient blockchains and turn them into tokens that anyone can use. This paves the way for a more efficient and scalable global carbon market.
---
Many thanks to Anna, Charlie, Tamsin and Emilio for bringing this newsletter to life! 🙏🏼