deCarbonized #8: Co-benefits of carbon projects, crypto for net zero integrity, NFTs go carbon positive
Gold Standard introduces two new carbon removal methodologies; GloComX launches a blockchain-based carbon marketplace for fraud-free emissions tracking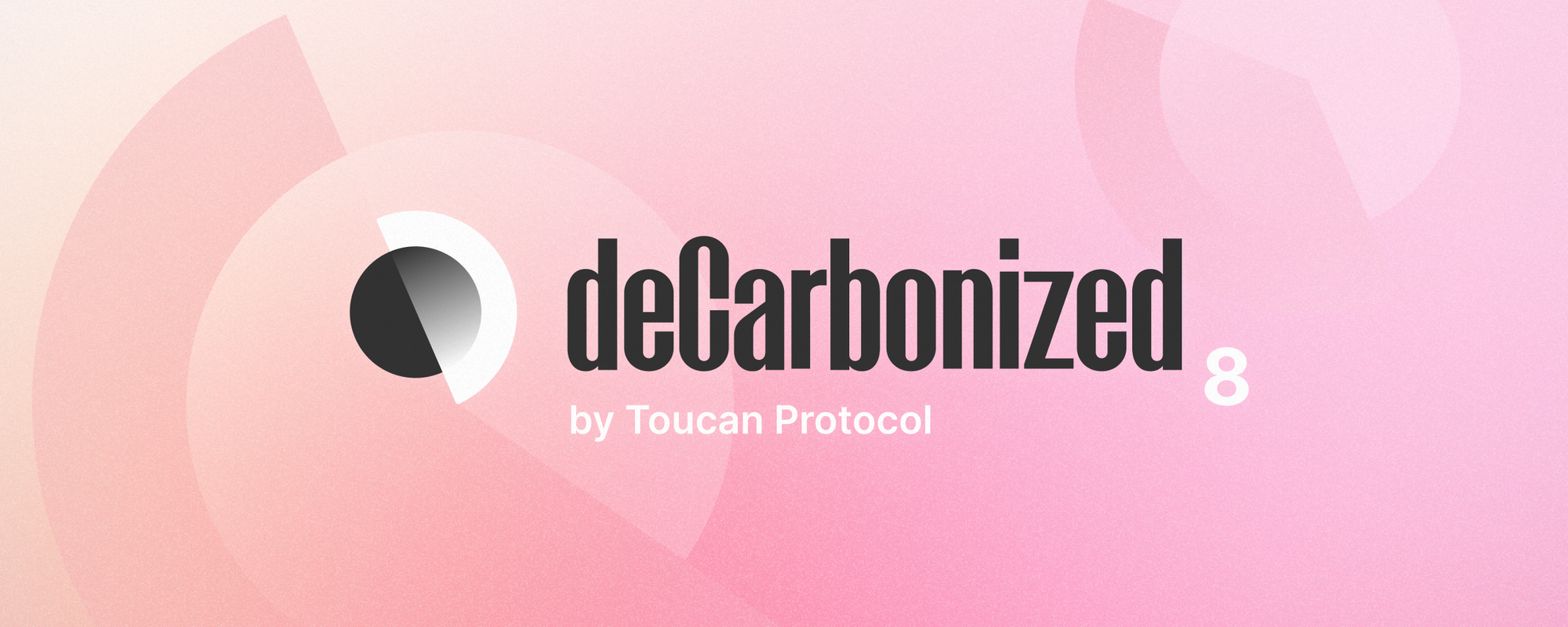 ⛓ On-chain weekly carbon stats
Toucan Protocol is building carbon market infrastructure to finance the world's best climate solutions. These are our on-chain stats from 03.03- 09.03:

Stats explained...
---

📢 Top news
---

🌟New feature alert!
Co-benefits of carbon credit projects
Today marks a new dawn for the deCarbonized feature section 🌅
Over the coming weeks we will be featuring the different co-benefits of carbon avoidance and removal projects; exploring how co-benefits arise, their contribute to sustainable development, opportunities for their assessment and examples of successful impact.
But for now, let's start at the beginning...
What are co-benefits?
Co-benefits can be defined as positive impacts arising from a carbon offset project beyond direct emissions avoidance or removal.
Due to carbon credit projects generally seeking to preserve or restore ecosystem services to absorb CO2, they interact closely with contributing to environmental, social and economic sustainability. Some specific examples are listed below:

These correspond to driving the United Nations Sustainable Development Goals (SDGs), 17 globally recognised development targets intended to be achieved by 2030.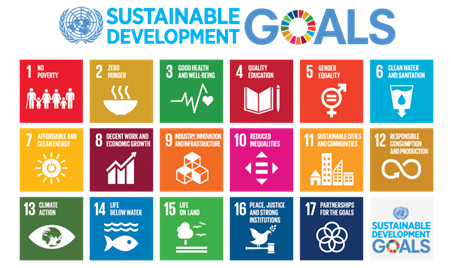 In 2014, ICROA analyzed 59 carbon credit projects to better understand their impact on driving sustainability co-benefits. The study revealed that each project produced an average of $664 of additional benefits per tonne of carbon reduction achieved.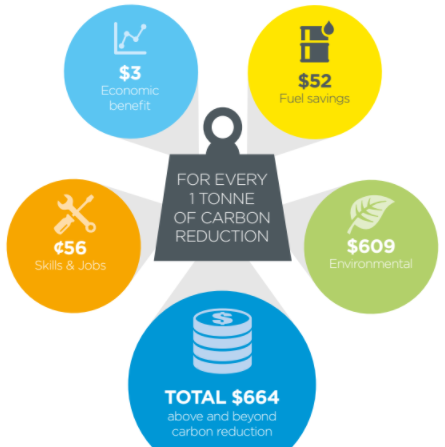 These results demonstrate the potential of voluntary carbon markets to not only mitigate climate change but play a key role in driving sustainable development in the communities where projects are based.
Growing demand for co-benefits

The value of the voluntary carbon market grew by 190% in 2021 and is expected to to grow by a further 50- 80% in 2022, reaching a value of $1.5 - 1.7bn. This is partly driven by the net zero commitments of firms, with only 8% of companies surveyed by South Pole not having a net zero target in place.
To address these targets, many organizations are researching and paying attention to credits that not only offset their carbon footprint but demonstrate commitment to sustainability and ESG (environmental, social and governance) targets.
Indeed, a recent survey by the Forest Foundation found that 29% of respondents evaluated projects based on their co-benefits.
There is also an emerging trend towards a willingness to pay more per tonne for high quality offsets, driven by firms like Microsoft and Stripe focused on scaling durable carbon removal solutions.
While many factors affect the quality and price per tonne of carbon, the value of a credit that addresses multiple aspects of the SDGs may be perceived as higher by certain buyers and so trade at a premium.
For example, while a small community-based project may produce lower volumes of credits that cost more to be certified, the co-benefits produced may contribute to reforestation and livelihood development. This enables an organization to demonstrate wider positive impact to customers and investors, making the project more attractive than one solely focused on large-scale carbon avoidance.

Overcoming scarcity

Due to co-benefits often not being well defined, high-quality credits that take them into account are perceived as scarce.
There are currently no unified regulations for the quality of voluntary carbon credits, which includes classifying if a credit avoids or removes carbon, the year of actual removal (known as vintage) or the location of a project. Varying methodologies are therefore used by different certification bodies, meaning that co-benefits may be measured and accounted for in different ways.
These factors prevent clear market signals reaching project developers to incorporate certain sustainability co-benefits and doesn't guarantee a stable, fair price for their efforts.

The Taskforce for Scaling Voluntary Carbon Markets plans to implement a set of Core Carbon Principles during 2022 aiming to scale high-quality offset supply to meet growing demand. These Principles will assess additional project attributes including co-benefits, enabling buyers to assess and access higher quality projects.
Additionally, private initiatives like the Voluntary Carbon Markets Integrity Initiative seek to support access to high-quality carbon credits and increase market integrity for co-benefits.
Next week we will dive into the co-benefits of carbon credit projects for tackling gender equality 🙋‍♀️
---

🐳 Carbon whale
Zendesk

In 2021, Zendesk spent $700,000 on projects removing 1582 tonnes of CO2 from the atmosphere.
Get more offset stats from this great spreadsheet created by Robert Hoglund.
---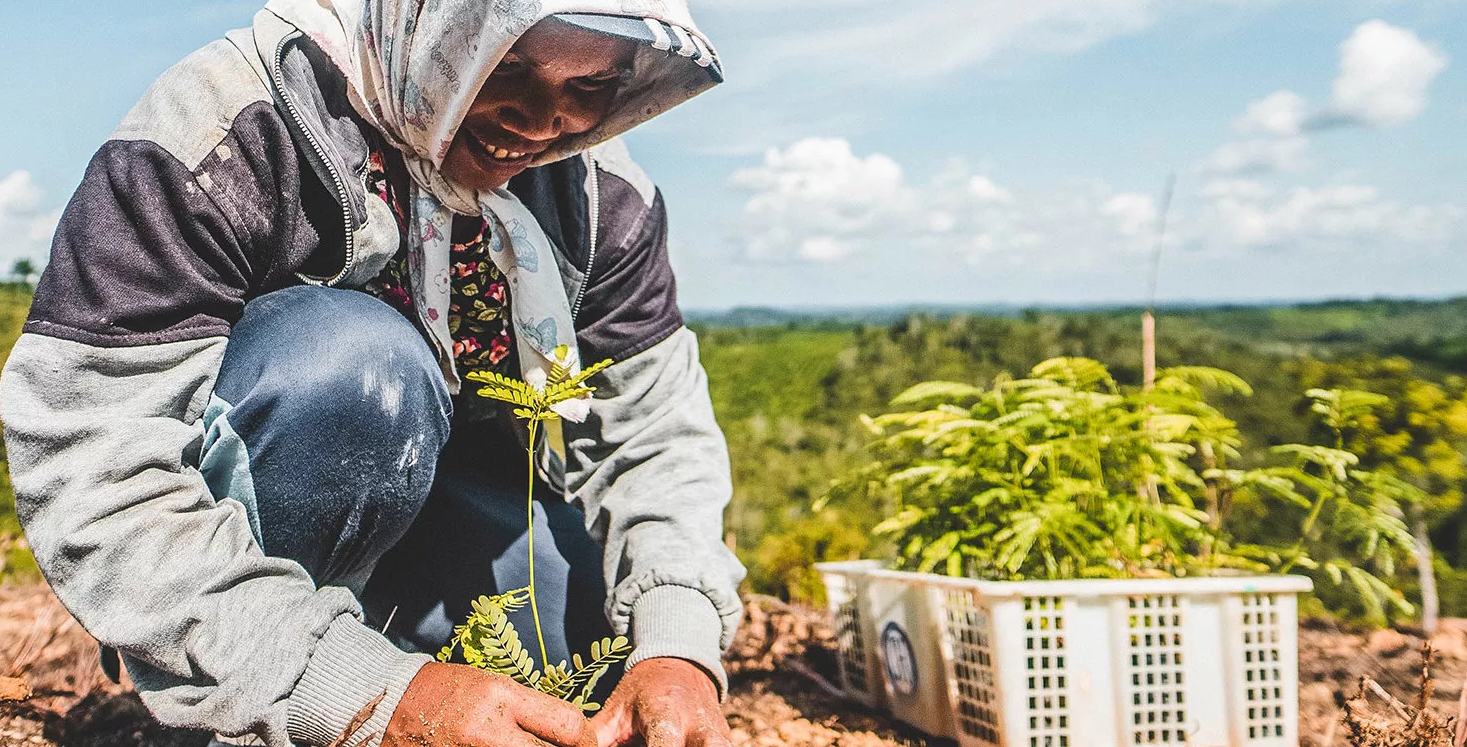 💼 Jobs board
---
🔎 Research in focus
Crypto to support integrity of national net zero pledges

To support global efforts towards the development and responsible use of cryptocurrencies, the World Economic Forum and CoinDesk have formed the Crypto Impact & Sustainability Accelerator (CISA).
CISA aims to unite stakeholders around one set of ESG (environmental, social and governance) goals to coordinate and enhance crypto-enabled efforts towards sustainability.
CISA held their second workshop last month, focused on the intersection of crypto and net zero. Participants were asked to consider how national net zero pledges could best be implemented with the support of blockchain technology.

The following proposals discussed:
A third CISA workshop will be held in late spring and inform the CISA annual meeting in May.
---
Hot on blockchain 🌳
Sparkles becomes the first climate positive NFT marketplace

Sparkles, a leading NFT marketplace for Flare Networks, achieved climate positivity this week following their purchase and retirement of 375 tonnes of carbon credits.
The team at Sparkles worked with SCB, a leading carbon commodity firm, to estimate the platform's carbon footprint then purchase carbon credits to offset the emissions. Sparkles used Toucan's bridge to retire the credits on chain.
Sparkles joined the Crypto Climate Accord in 2021 by pledging to become net-zero by 2030. Hopefully this will inspire other crypto projects to decarbonize their operations, as recommended by Ingo Puhl of South Pole.
For more news like this check out the excellent Regenerative Finance (ReFi) blog, where this article originally appeared by Ben Noel.

Thank you for reading deCarbonized! 👏
Reach out to us on social and join the community ✨