Insights from EthCC week 2023
Together with global innovators, we shared thought leadership and educated on how blockchain technology can be used to address climate change.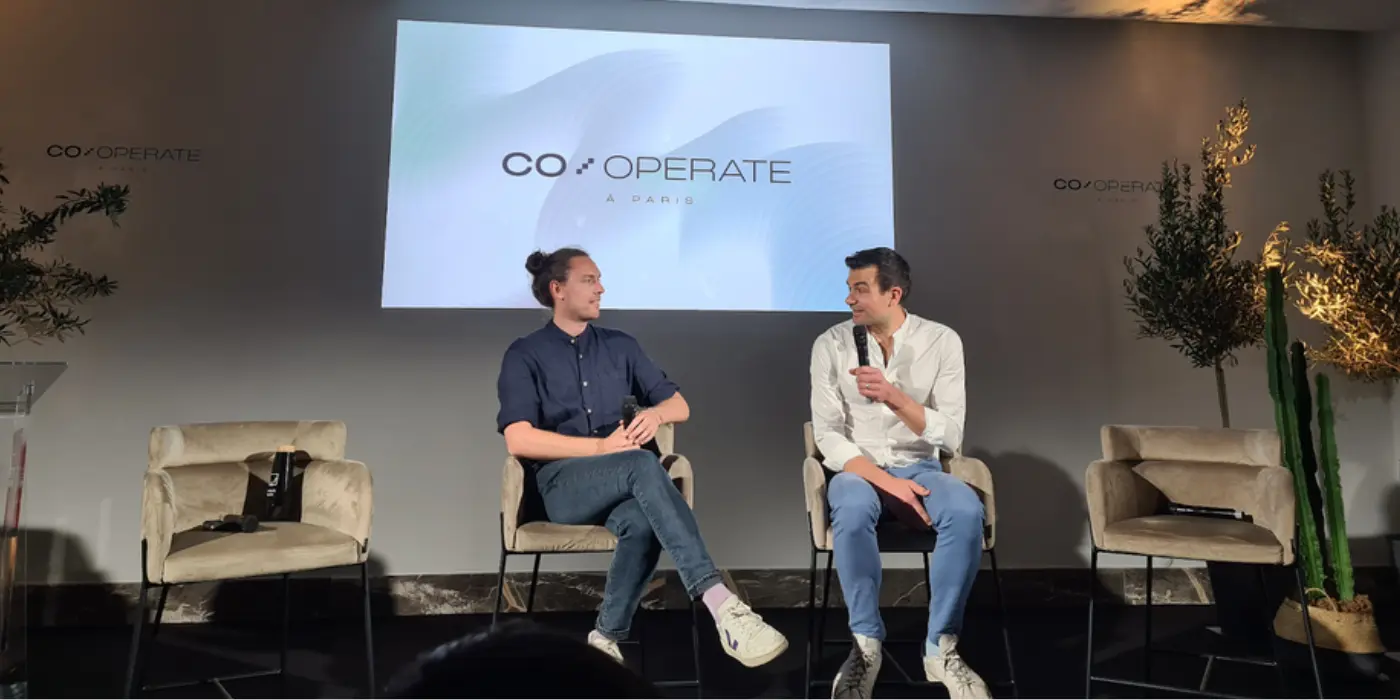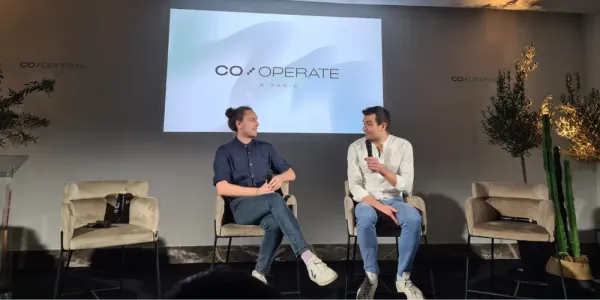 During the week of the largest blockchain conference in Europe, EthCC Paris, we came together with global innovators to share thought leadership and educate on how blockchain technology can be used to address climate change. We led dynamic discussions and workshops that emphasized our commitment to building infrastructure that accelerates climate action. A huge thank you goes to the people that have taken the time to share thought leadership with us, ie Hugh Salway from Gold Standard!
Context: Why we're doing what we are doing
Climate change is the defining crisis of our time. Its effects, real and devastating, are manifesting globally. In 2023, the global temperature soared to its highest in 100,000 years, which intensified the occurrence and impact of extreme weather events. Some examples:
Afghanistan endured a temperature dip to -28C in January, causing the loss of 78 lives and 77,000 livestock
Greece experienced its hottest July weekend in 50 years, sparking 79 forest fires
New Delhi recorded its highest single day of rain in four decades, with flash floods and landslides killing dozens across India
4,000 wildfires have scorched 9.6 million hectares of land in Canada since the start of 2023, with 906 fires still ablaze
Over 110 people were injured in northern Italy due to intense hail storms
The ramifications of climate change will only worsen if we don't take immediate action to slash carbon emissions and rehabilitate our ecosystems. But there is a glimmer of hope: A growing community of climate tech entrepreneurs is leveraging technology to address the climate crisis. Last week, at a conference in Paris, we met with and drew inspiration from diverse founders, thinkers, and developers within the international ReFi and climate community.
Panel Discussion: Regenerative assets in DeFi and beyond"
At Funding the Commons, Toucan CEO Raphael Haupt and Flowcarbon Co-Founder Phil Fogel engaged a large audience when they discussed the role of regenerative assets in the Web3 environment. They also spoke about emerging climate impact use cases in the Web3 environment.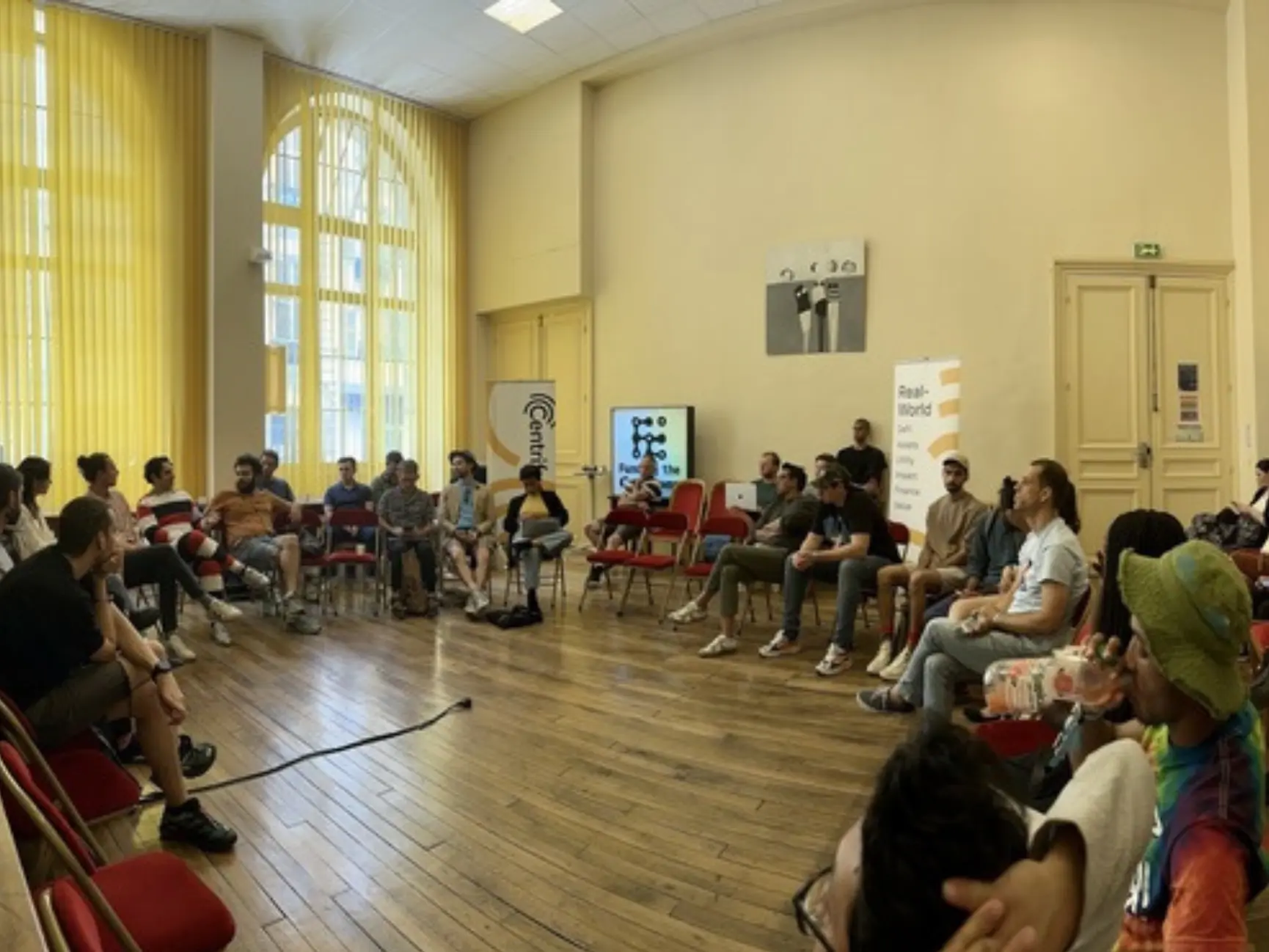 Fireside Chat: ReFi – an external perspective
Gold Standards' Hugh Salway shared how the influx of tokenized carbon credits in 2021 looked from an outsider's perspective. He discussed with our founder Raphael which opportunities arise through leveraging blockchain technology for better carbon markets, and emphasized that he's especially excited about fractionalized credits, better forward financing, new incentive mechanisms, and unlocking new markets with individual end buyers.
"We see big opportunities in pre-financing projects. Funding carbon projects early is what many project developers are struggling with."
Hugh Salway
He also shared his vision for Gold Standard's success, which includes scaling with integrity, significant innovations in climate finance, and the seamless integration of blockchain technology into the VCM.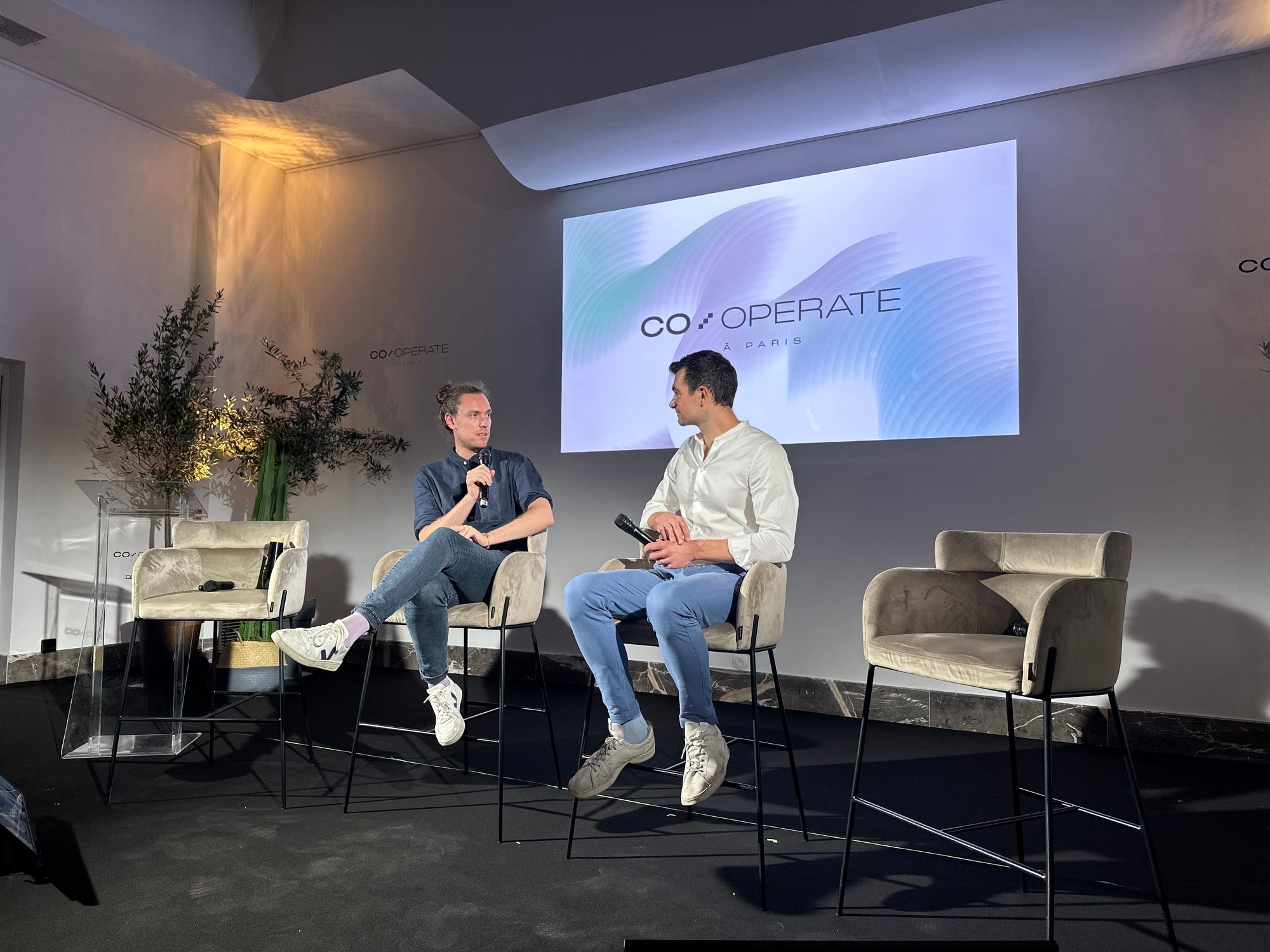 Workshop: What to do with tokenized carbon credits
Lena Hierzi, Toucan's Celo Developer Advocate, introduced the concept of tokenized carbon credits to Web3 builders during a Celo Co:Operate workshop. Two exciting opportunities: integrating climate action into every transaction, and creating engaging dApps that make climate action fun.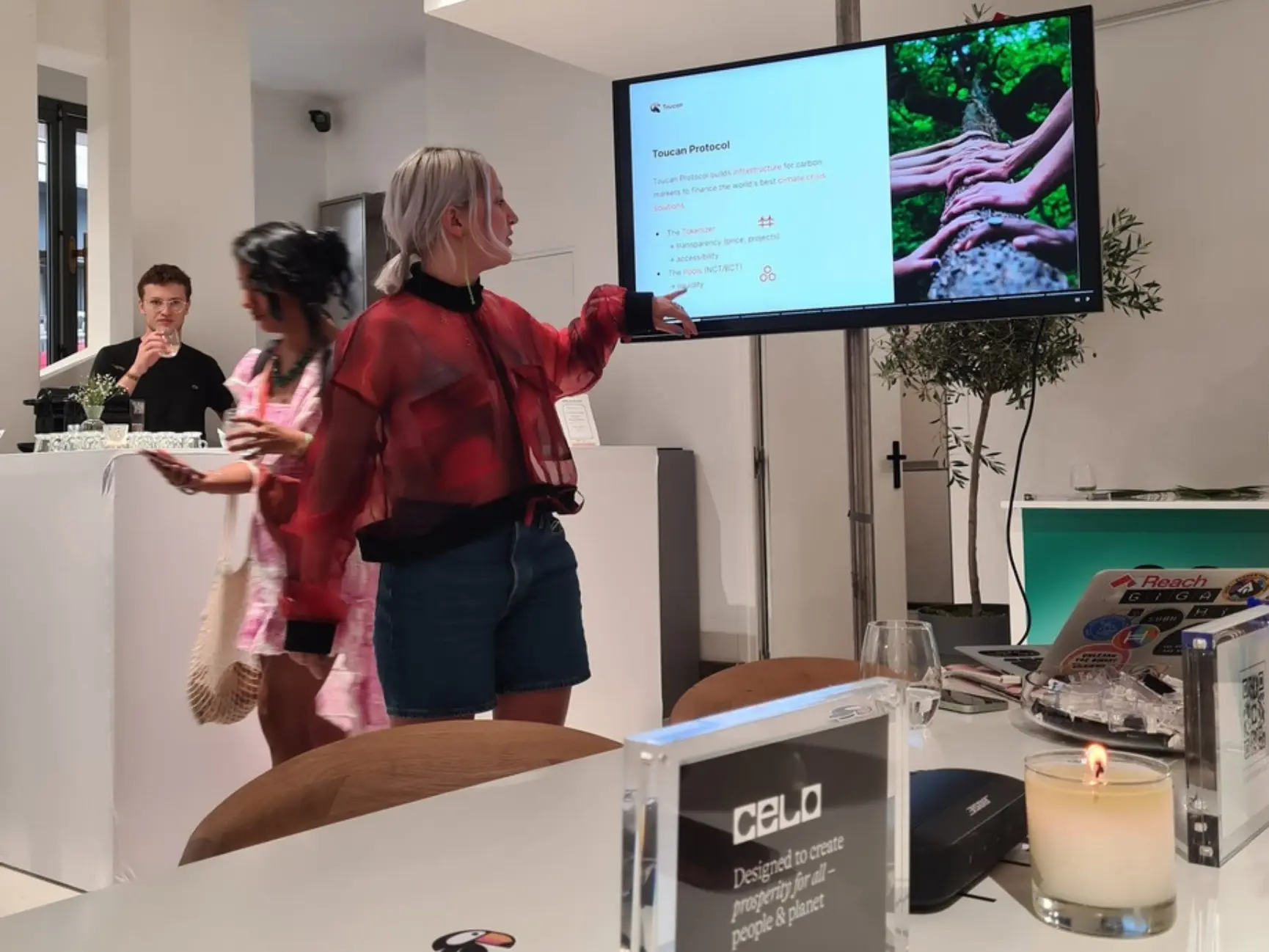 Workshop & Discussion: The Language of ReFi
Toucan Co-Founder John Hoopes gave two workshops on "How to speak about ReFi technology." Clear messaging is key for mass adoption! To help everyone express themselves better, John provided a framework for how individuals and organizations can communicate effectively with stakeholders, including investors, regulators, and users. This framework is also designed to help individuals and organizations align their communication and develop a shared understanding of key ReFi concepts.
"A lot of times, people don't really know what we're talking about."
John Hoopes
During the workshops, John introduced helpful techniques that everyone can adapt to bring important messages across.
11 principles that make communication better
active listening
asking questions
mirroring language
simplifying complex concepts
personalizing messages
coordinating closely
verifying understanding
staying patient
consistently reaffirming
showing humility
Meetup: Climate x ReFi by Toucan
International founders and developers with an interest in climate tech came together for an evening of inspiration, networking, and camaraderie.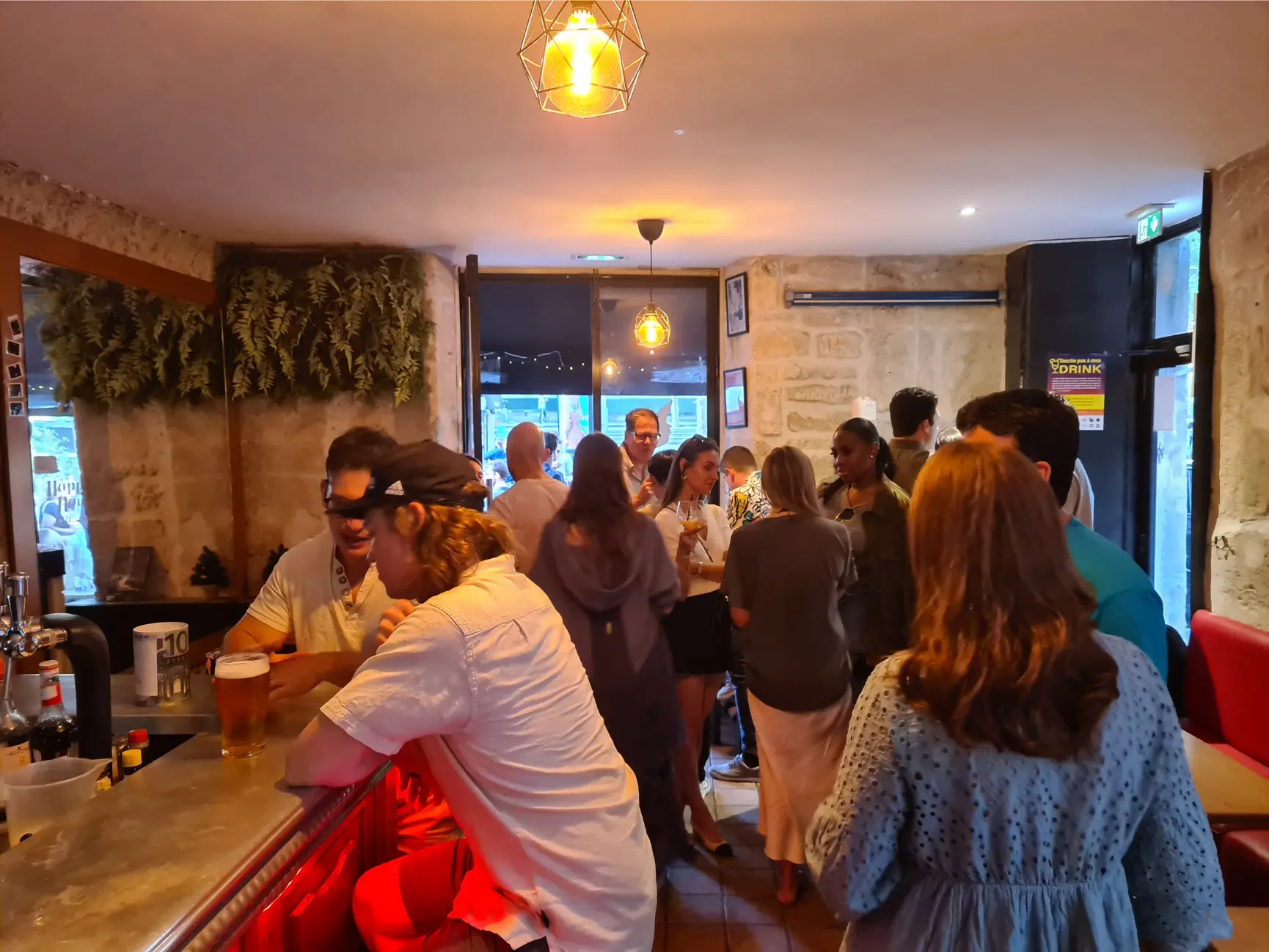 Panel: Reshaping the world with Web3
Isha Varshney (Celo Foundation), John X (Toucan Co-Founder), Sharfy Adamantine (GainForest), and Caitlin Moore (Filecoin Green) investigated how Web3's transformative power can reshape the world. They underscored various use cases; for example economic opportunities, micro-insurance activation by geo-satellite data, and climate sector impact. Data transparency and verifiability, data security and privacy, and channeling climate finance to impactful projects are crucial as well.
"Web3 is a movement to redesign the internet based on principles of openness, human centrism, machine compatibility, and collaboration."
John Hoopes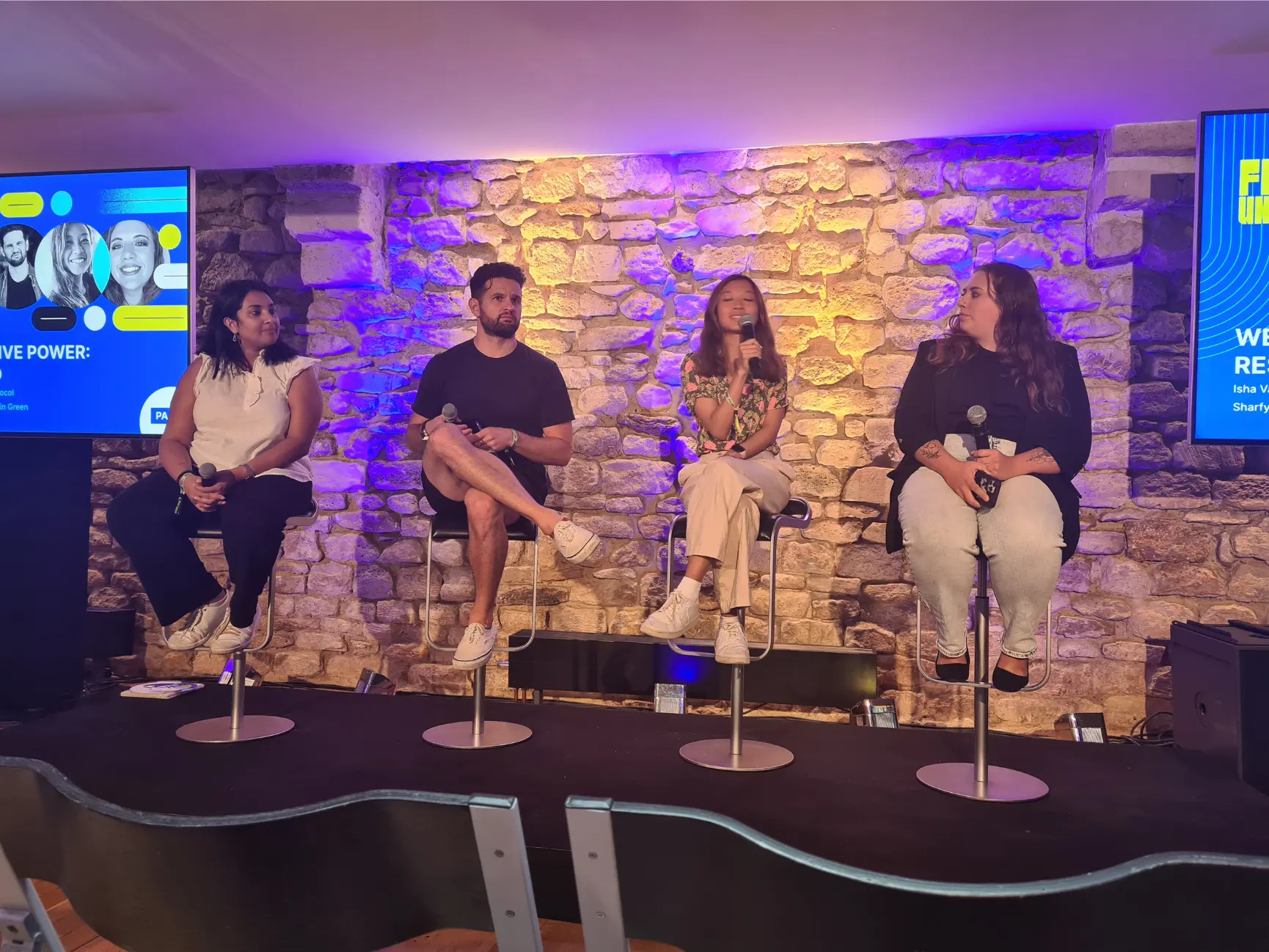 👉 Catch the full discussion here
🌿
What is Toucan?
Toucan is building technology to unlock climate action at scale. Our digital infrastructure is helping to grow the voluntary carbon market (VCM) in a transparent and high-integrity way. It increases the flow of revenue to the most effective climate impact projects, by bringing established and nascent environmental assets on the blockchain.