How to retire nature-based carbon credits with Toucan
In this tutorial we walk you though the process of retiring nature-based carbon for offsetting via Toucan.earth.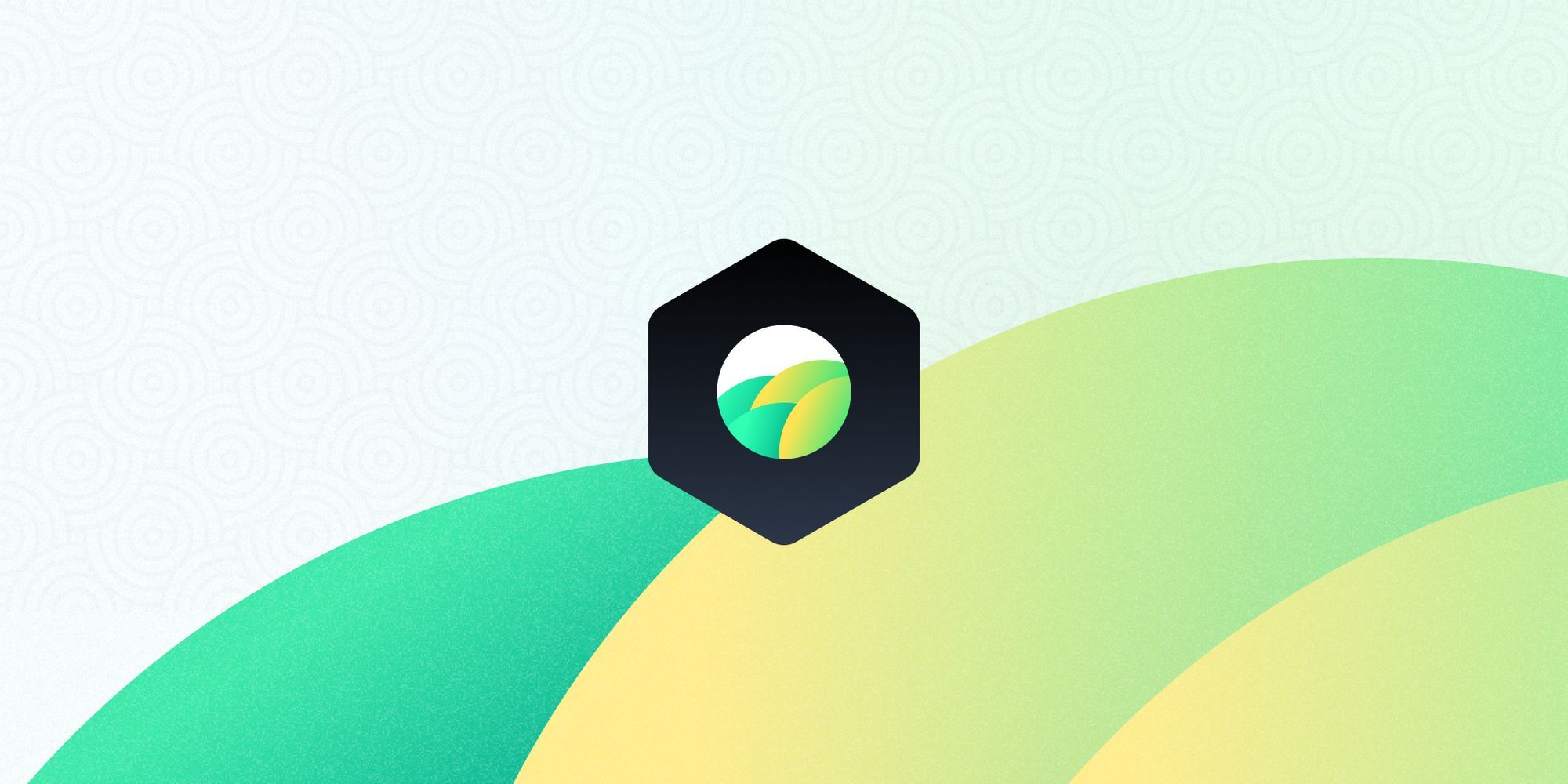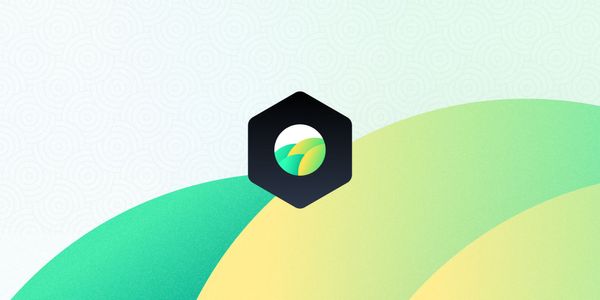 Calculating your carbon footprint 👣
There are many different ways to estimate your climate impact.
You can instantly calculate the carbon footprint of your Ethereum account using carbon.fyi 🕸
Work out your carbon emissions from air travel with ICAO's estimator ✈️
Gain a better idea of the annual carbon impact of your lifestyle using the WWF Footprint calculator 🐘
You can then use NCT to offset the specific amount of your carbon footprint or go above and beyond to give back to our planetary system. (We feel that "net zero" isn't enough, which is why we say offset+) 🌍
Take climate action on-chain 💪⛓
What better way to take public climate action than to do it on-chain so anyone can verify? Anyone with an internet connection can make publicly-verifiable carbon offset claims using Toucan.earth.
Go to toucan.earth, launch the app and connect your wallet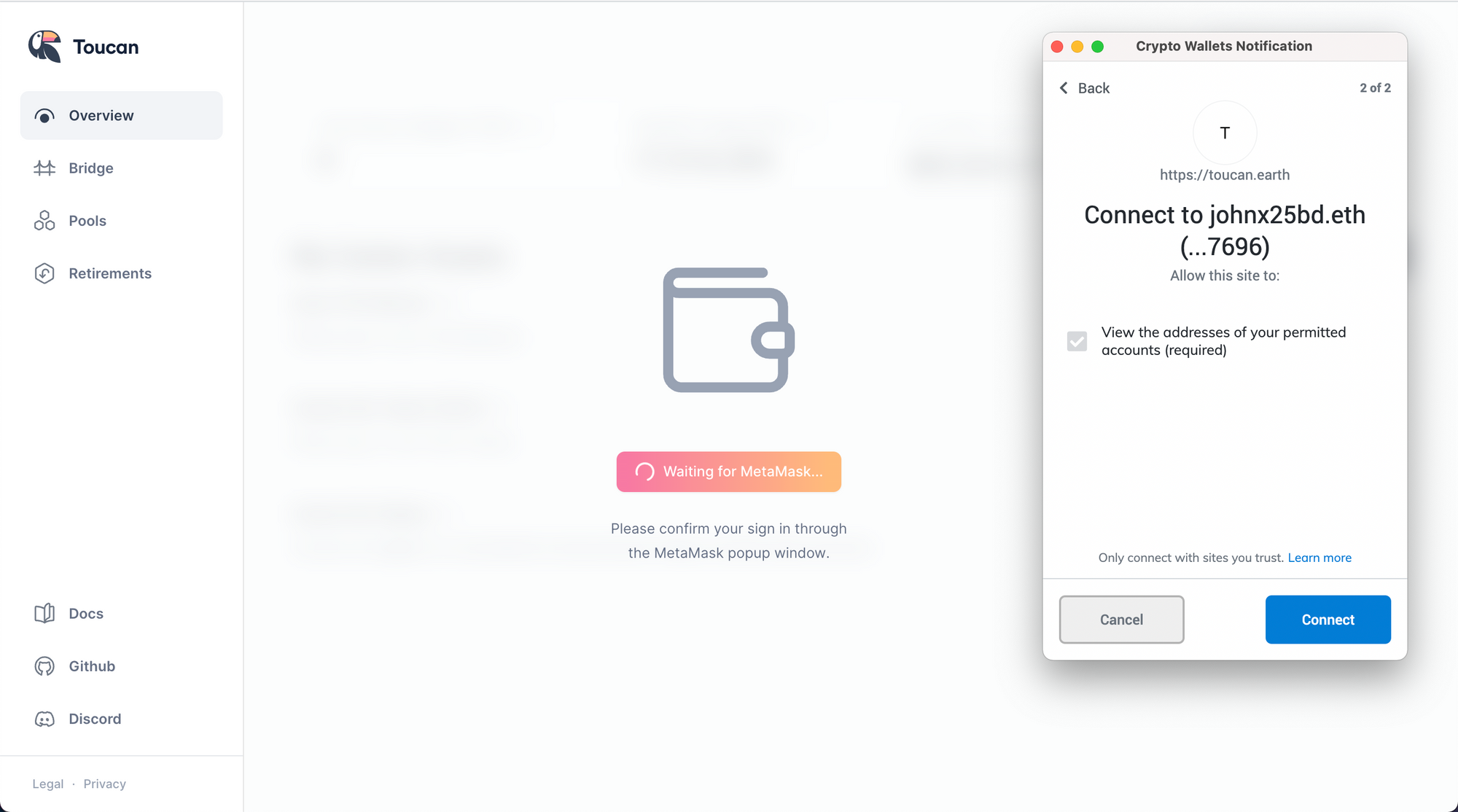 2. Your NCT should be available in the 'Carbon Pool Tokens' section of the dashboard
3. Click 'Redeem TCO2' to exchange NCT tokens in return for TCO2 tokens. Input the number you want to redeem on the right.

4. Click "Redeem" and approve the transaction in the Metamask popup 🦊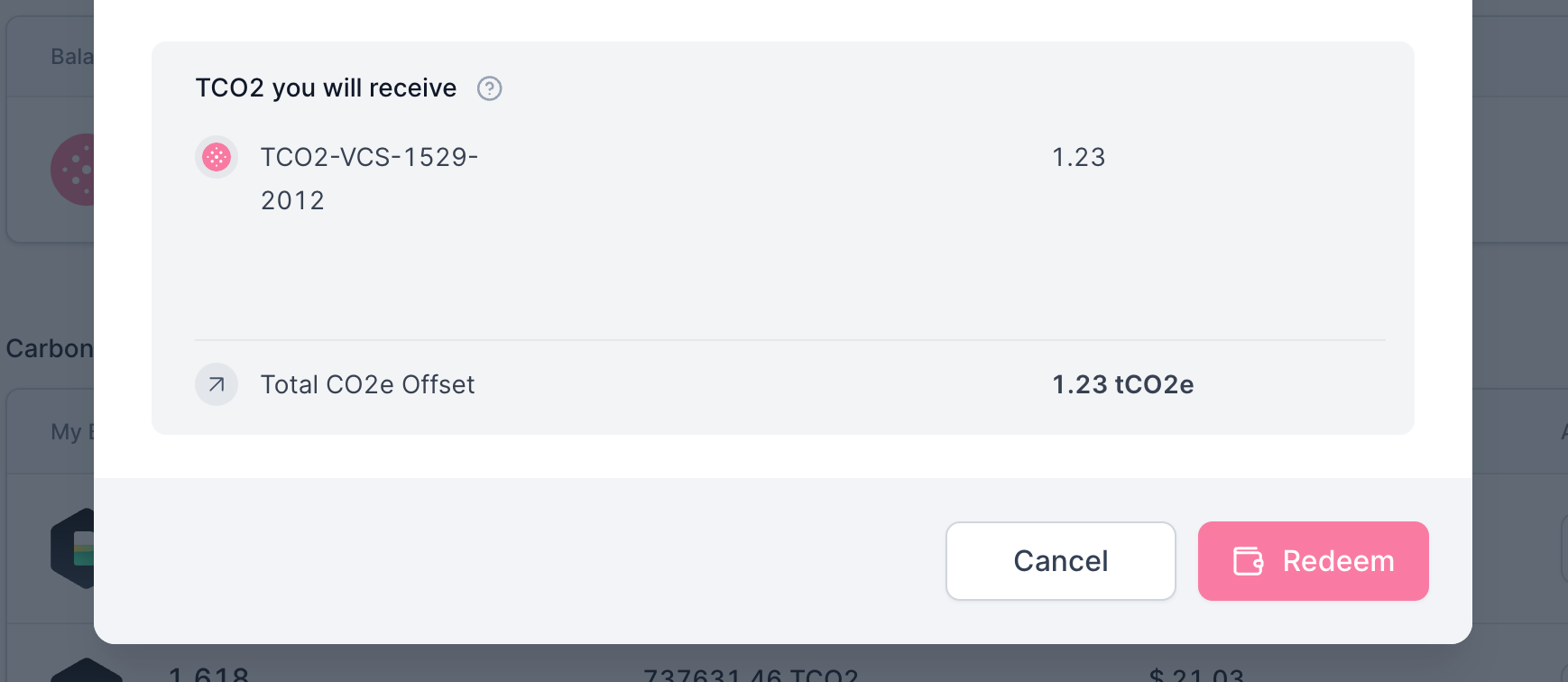 5. Once you have received the TCO2 tokens they will appear in the 'Toucan CO2 Tokens' (TCO2) section of the dashboard.

6. Click 'Offset', select how many you would like to offset, then click "Retire to Offset".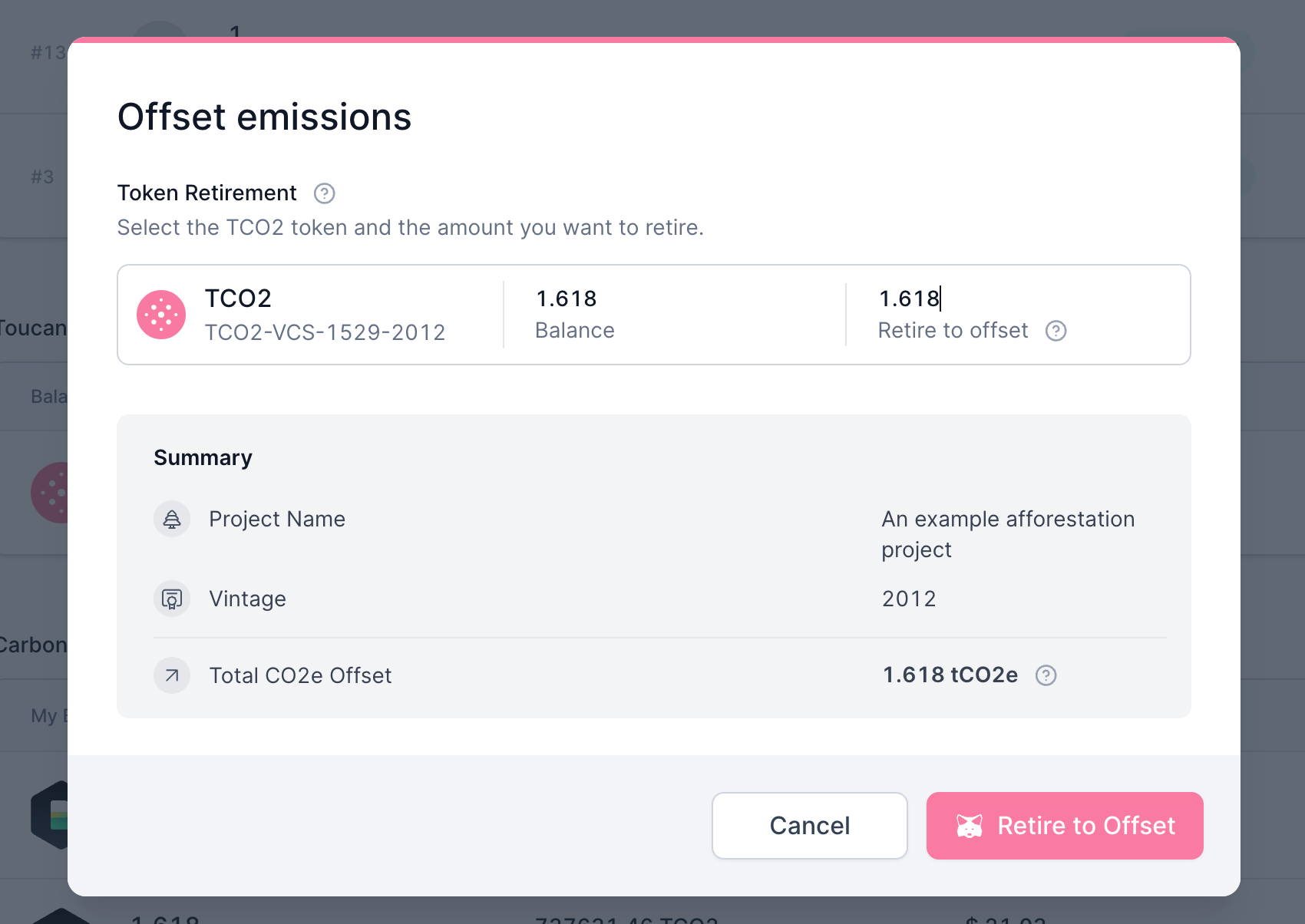 7. Click 'Retire to Offset'.
12. Celebrate! 💃You can use Polygonscan to check the status of your transactions throughout this process.
Soon we will be issuing NFTs to allow people to show off their climate impact on social media and beyond. Stay tuned!
🌿
What is Toucan?
Toucan is building the technology to bring the world's supply of carbon credits onto energy-efficient blockchains and turn them into tokens that anyone can use. This paves the way for a more efficient and scalable global carbon market.