Toucan 🤝 Solid World DAO
We are partnering with Solid World DAO! Together, we'll strive to solve key challenges that carbon projects & carbon markets struggle with today.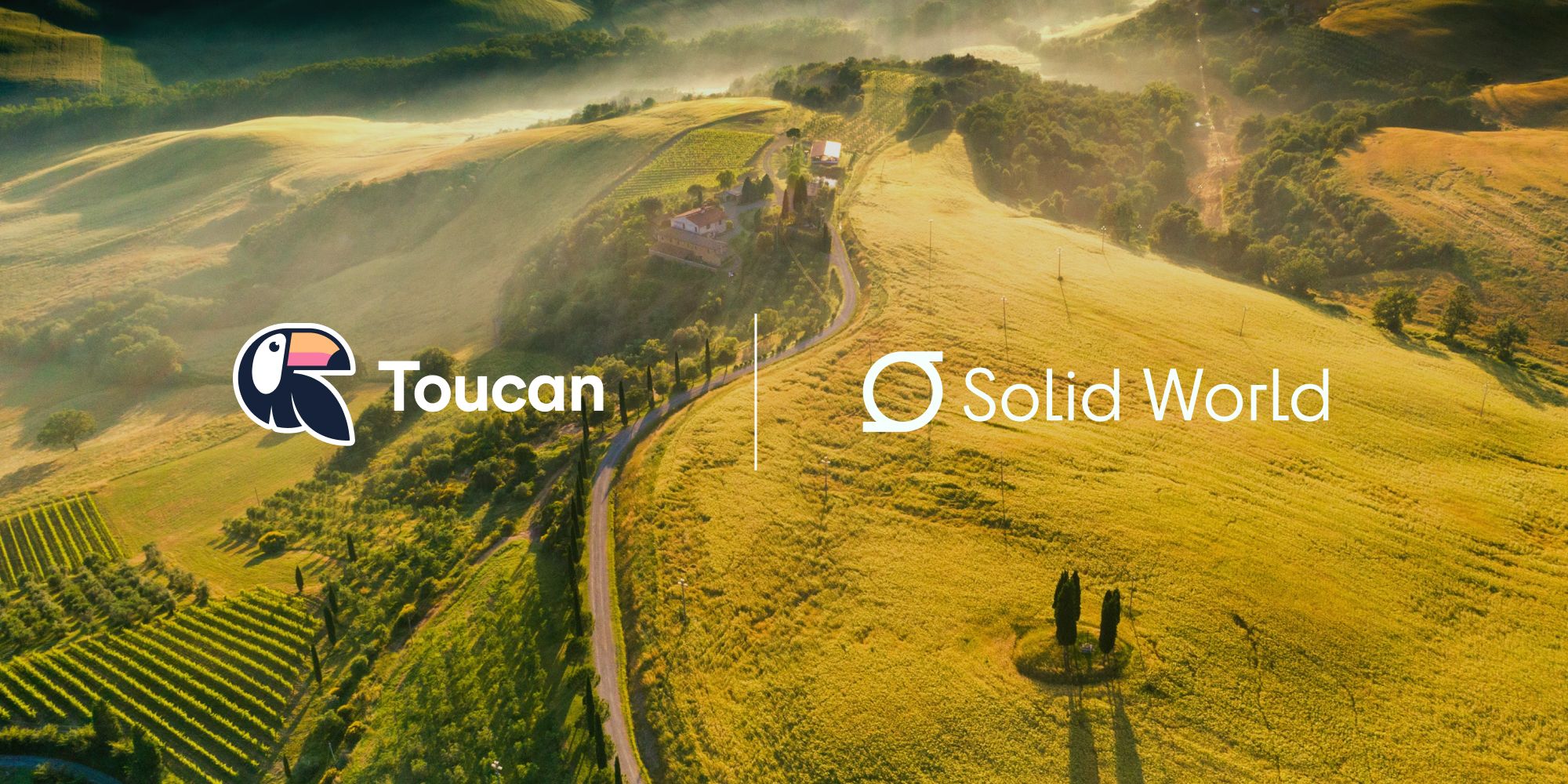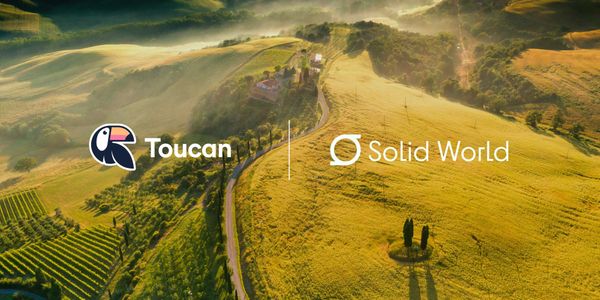 We are excited to announce that we're partnering with Solid World DAO. Solid World provides blockchain infrastructure for pre-purchased carbon credits. They help sequestration-based carbon projects get off the ground, commodify forward agreements, and provide much-need liquidity to the carbon economy.
Collaborating for change
Rez, Head of Protocol for Solid World DAO, said about us, "Toucan is a foundational element of the ReFi landscape. Without them, we would likely not be seeing this explosion of interest in creating regenerative protocols for the betterment of our planet. We are honored to work together with Toucan to solve one of humanity's most pressing challenges."
Charlie Pool, Head of Partnerships here at Toucan, describes what Solid World is doing: "Solid World DAO is rethinking the way planet-positive projects receive funding. They make it affordable and accessible to start initiatives that help address the greatest threat of our time - the climate crisis."
Solving key challenges of carbon markets
We at Toucan are excited to partner with Solid World DAO. Together, we will strive to solve key challenges that carbon projects are struggling with today. We will collaborate on creating standard data formats for on-chain carbon markets. And Solid World DAOs infrastructure and products will derisk forward markets for carbon credits, while also making credits under production liquid. Even DeFi loans are possible. Ultimately, this will support developing quality carbon credits and create financial primitives that will extend Toucan's infrastructure.
Toucan at a glance
Toucan is building the technology to bring the world's supply of carbon credits onto energy-efficient blockchains and turn them into tokens that anyone can use. This paves the way for a more efficient and scalable global carbon market. It puts carbon at the heart of decentralized finance and unleashes a transparent flow of money directly into climate projects that make a difference.
Resources
We recently hosted a great Twitter Space together with Solid World DAO. Listen in here: https://twitter.com/i/spaces/1jMJgeOzgDwKL
Learn more about Solid World & join the community: Solid World Links
Or hop into our Discord and say hi: Toucan Discord