Toucan's carbon retirement module launches on Celo
Celo users around the world can now conveniently retire carbon credits directly from their mobile phone via Celo's user-friendy mobile application. Protocols can include climate action into every transaction.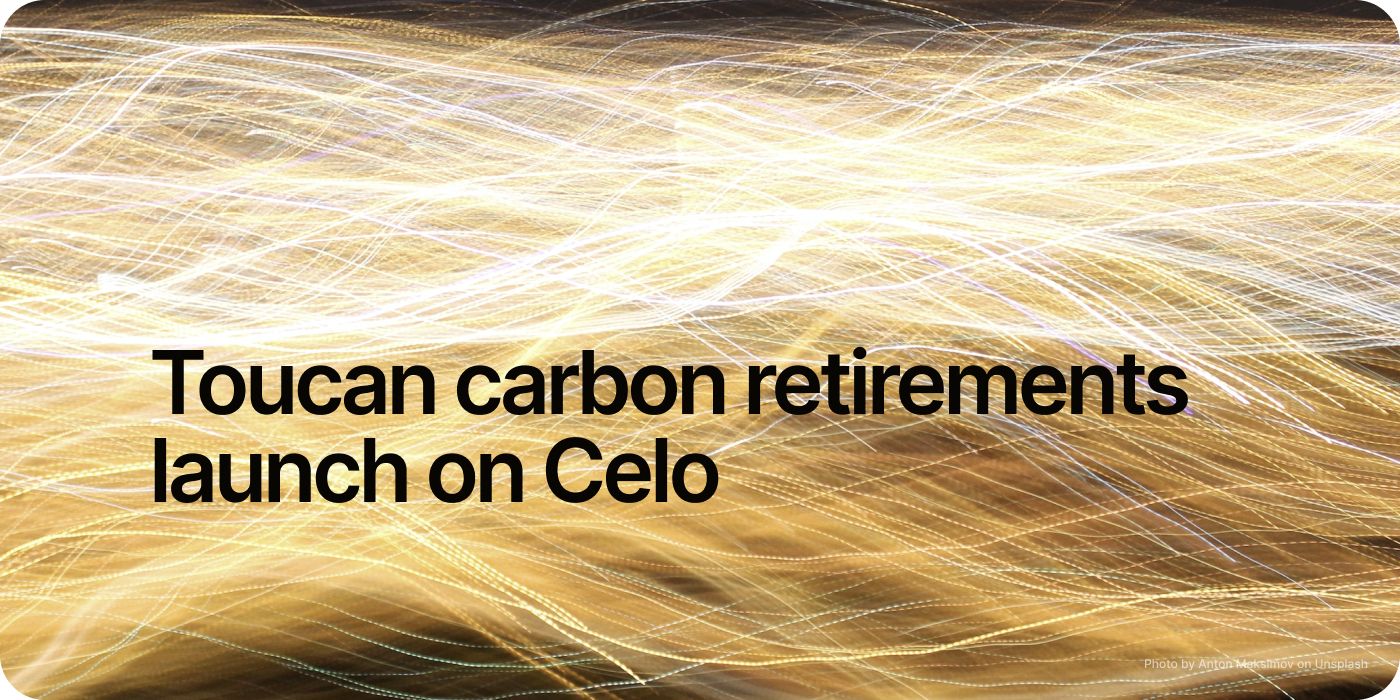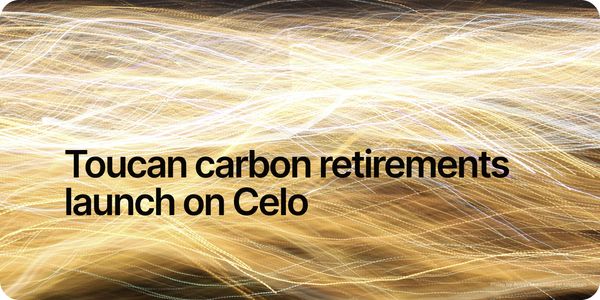 In August 2022, Toucan launched a Carbon Bridge 🌉 to the Celo blockchain. Via this bridge, users could move the carbon reference tokens NCT (Nature Carbon Tonne) and BCT (Base Carbon Tonne) freely from Polygon to Celo and back. Now, we've also deployed our retirement module on Celo. What does this mean 🔍? Celo users around the world can now conveniently retire carbon credits directly from their mobile phone via Celo's user-friendy mobile📱application, and protocols can include the retirement functionality into their transactions.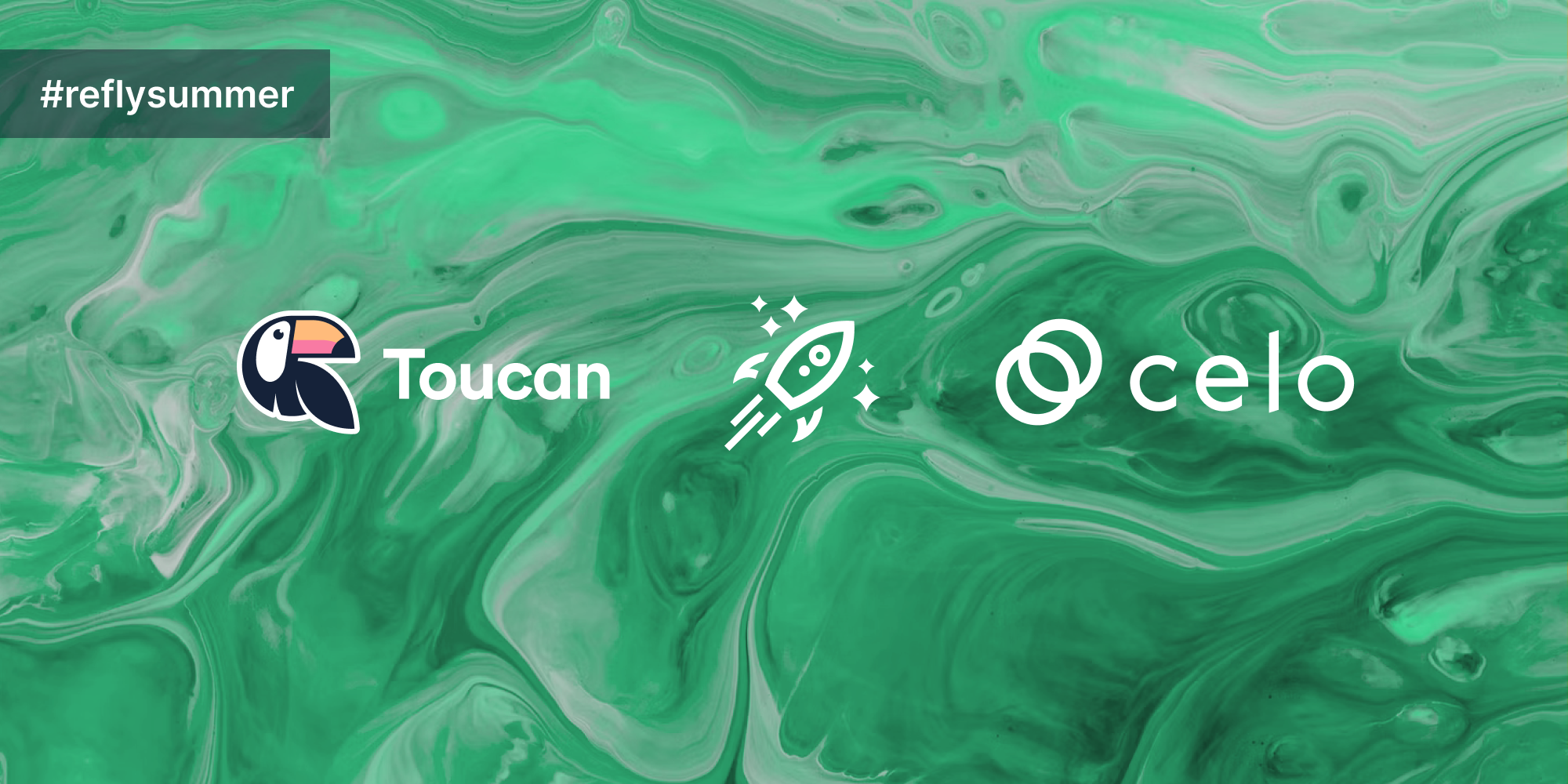 What is Celo?
Celo is a carbon-negative and permissionless layer-1 protocol. A rich ecosystem of builders is working on innovative applications that address DeFi, ReFi, NFTs, and more. Celo's mission is to create a more inclusive global financial 💹 system by providing the technological primitives and building blocks to create a more regenerative 🌲 economy.
We especially love Celo's mobile-first approach, which makes it easy for anyone to use digital assets like cash, directly from their mobile phone.
What do carbon retirements mean for Celo?
Toucans retirement module brings several benefits to the Celo ecosystem and the planet:
Web3 Builders 🛠️ and founders on Celo now have even more opportunities to create products that accelerate climate action. For example, they could integrate carbon offsetting into their applications, or automate climate action with every transaction.
This host of opportunities, in turn, attracts more climate tech startups to join the Celo ecosystem, which builds upon Celo's hub of ReFi products — further benefitting people and the planet 🌍.
And because Celo's applications are so mobile-friendly, they can be used by any of the 6.4B+ mobile phone users around the world.
🌿
Like this content?
Sign up here
to receive ReGenerate (and occasionally other content we think you'll find interesting) straight into your inbox!
What are carbon credit retirements?
A carbon credit retirement refers to permanently removing carbon credits from circulation. This is where real climate action happens. After being retired, a credit cannot be resold, meaning that the tonne of carbon is taken out of the atmosphere for good (or has never been emitted).
In conventional carbon markets, it's often hard to verify if a carbon credit has been retired or resold (companies don't have to make their trading or retirement information public). That's why carbon retirements on-chain ⛓️ are so powerful: If they are executed, everyone can verify at all times that this particular climate action actually happened.
Retirements can be done by any individual who wants to take climate action, or by businesses and organizations to fulfill their sustainability strategies.
Action steps for you
Want to level up? Here are some action steps 🪜 you can take:
Try Celo retirements: You can buy and retire carbon credits on Toucan.
Join our Twitter space: Toucans Head of Ecosystem John chats to Celo Co-Founder Rene on March 23, 3pm UTC. We will speak about Toucan's deployment on Celo, why this matters for climate action, and what opportunities arise for users and builders.
Apply for a grant to build on Celo: If you have an idea of how to leverage carbon credit retirements on Celo, you can apply for a grant. We'll share information on this soon. Sign up here to get grants program updates straight into your inbox (and choose the option: "I want to build with Toucan").
💡
What is Toucan?
Toucan is building technology to unlock climate action at scale. Our digital infrastructure is helping to grow the voluntary carbon market (VCM) in a transparent and high-integrity way. It increases the flow of revenue to the most effective climate impact projects, by bringing established and nascent environmental assets on the blockchain.