deCarbonized #12: Biodiversity co-benefits, IPCC and carbon removal, Indigenous rights
IPCC report highlights key role of carbon removal in reaching global climate targets; Climeworks captures $650m investment boost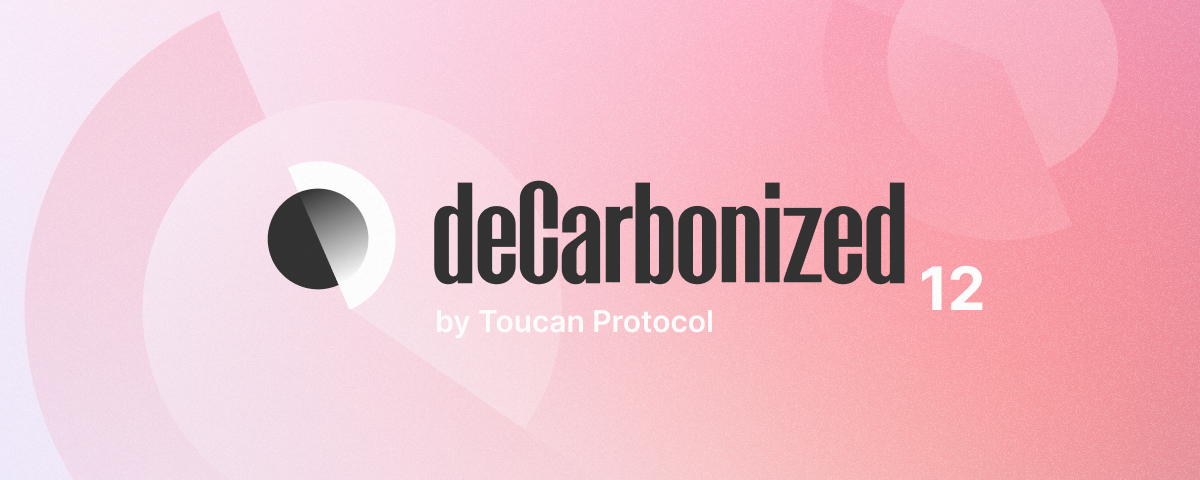 ⛓ On-chain weekly carbon stats
Toucan Protocol is building carbon market infrastructure to finance the world's best climate solutions. These are our on-chain stats from 31.03- 06.03:

Stats explained...
Bridged: Toucan's Carbon Bridge allows anyone to bring carbon credits from legacy registries onto the Toucan Registry
Traded: This figure represents the combined $ value of all trades in the Base Carbon Tonne (BCT) pool
Redeemed: Anyone can redeem carbon credits from the BCT or Nature Carbon Tonne (NCT) pool and pay a fee to specify the specific carbon tonne that they would like
Retired: Redeemed BCT and NCT tokens can be retired and claimed as a carbon offset
🦜 Want to learn more about Toucan? Join us at our open office hours, taking place every Tuesday 12pm EST/ 6pm CET on Discord
---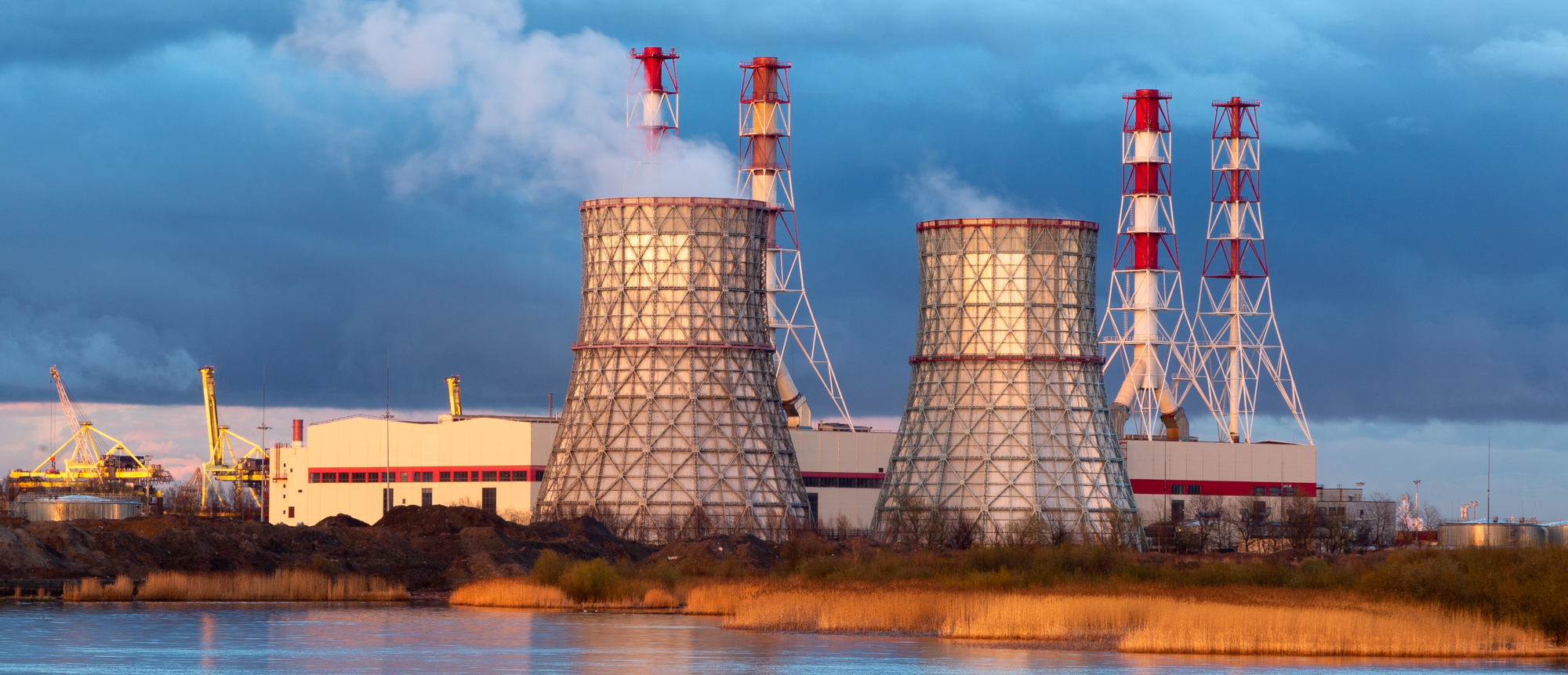 📢 Top news
---

🌟Co-benefits of carbon credit projects
Biodiversity
Biodiversity is a key sustainability co-benefit that arises from carbon credit projects.
There is increasing recognition that protecting biodiversity goes hand in hand with tackling climate change, each driving and amplifying the other. Incorporating biodiversity and climate change agendas is therefore crucial for meeting the aims of the Paris Agreement and effectively tackling biodiversity loss.
Improved biodiversity directly contributes to achieving Sustainable Development Goal (SDG) 15 focused on protecting life on land, which includes the following aims:
Halting biodiversity loss and preventing the extinction of threatened species
Integrating ecosystem and biodiversity values into national policy making
These are directly correlated with aims relating to:
Ensuring the conservation, restoration and sustainable use of forests, wetlands, mountains and drylands
Implementing the sustainable management of all forests, stopping deforestation and increasing reforestation globally
Improved biodiversity and associated ecosystem services in turn support a range of other economic and social SDGs, including access to a sustainable diet, clean water and sanitation and stable livelihood opportunities.

Role of carbon credit projects
Forest and land-use focused credits are one of the most popular of all carbon credit types, consistently commanding higher prices per tonne. In 2020, 47 mega tonnes of CO2 was offset via forestry projects at a high-price mark of $5.59 a tonne, compared to $2.20 for renewables.
To date, forest and land-use credits have primarily been generated via the protection of existing forests to avoid carbon emissions. Interest in afforestation, wetland restoration and approaches that actively remove carbon however is now increasing.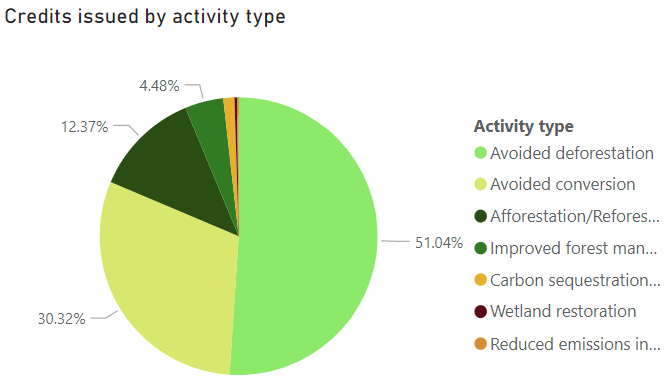 These projects generate biodiversity co-benefits by:
Maintaining ecological balance in pollination, seed dispersal and germination
Protecting plant regeneration and water quality
Preserving the habitats of animals and insects, including those facing extinction
The most common forest project type is REDD+ (Reducing Emissions from Deforestation and forest Degradation). REDD+ was developed by the UN to provide financial compensation to communities in developing countries for conserving and restoring the carbon stored in forests.
Agricultural expansion has been linked to the loss of 150 million hectares of tropical forest since the 1990s. While converting forests to palm oil plantations may prove economically lucrative, around 19% of suitable land coincides with regions of high biodiversity across forested Asia, Africa and South America, placing great pressure on these areas.
If REDD+ were to achieve its economic potential, payments generated could make forest conservation financially competitive with oil palm cultivation, while offering the co-benefits described above.

Measuring and monitoring benefits
REDD+ projects, while common, have come under scrutiny for their carbon avoidance and biodiversity co-benefit credentials. Issues include:
Concerns over the true benefits of REDD+ projects have led some to distrust their ability to effectively avoid carbon emissions. Indeed, Gold Standard do not allow the inclusion of REDD+ credits in their registry due to integrity concerns. Verra do include REDD+ projects and continue to push back against negative claims made in the media. New requirements for REDD+ baselines however, could affect their inclusion by Verra in the future.

Beyond REDD+, Verra are developing methodologies that place biodiversity at the heart of forest conservation. They have developed the Climate, Community & Biodiversity (CCB) Standards, which identify projects that address climate change, support local communities and conserve biodiversity. Almost 200 projects have been validated to the CCB Standards, encompassing more than 10 million hectares.
The Gold Standard's 'land use activities and nature based solutions' credits more directly link co-benefits like biodiversity, agroforestry development and forest regeneration with forest protection. This ensures that all carbon credit projects offer high biodiversity credibility.
---
Successful implementation 🦋
Rimba Raya Sanctuary, Indonesia

The Rimba Raya Biodiversity Reserve Project aims to preserve 64,000 hectares of tropical peat-swamp forest on the south coast of Borneo, Indonesia. The area is rich in biodiversity, including being home to the endangered Bornean orangutan. Despite this, there were plans for it to be converted into four palm oil estates.
Developed and maintained by InfiniteEARTH, the Reserve avoids the destruction of forests that hold over 130 million tonnes of carbon. It also boarders the world-renowned Tanjung Puting National Park, creating a 90km buffer zone that helps protect the Park's integrity.
Rimba Raya has become the first project to register for Verra's Sustainable Development Verified Impact Standard (SD VISta). Its livelihood programmes in surrounding villages advance all 17 Sustainable Development Goals by providing education, employment, increasing the standard of living and promoting gender equality- quite a triumph!
Read more about the Riba Raya project here.
---

💼 Jobs board
---
Hot on social ✨
The latest IPCC report's implications for carbon removal

Earlier this week the Intergovernmental Panel on Climate Change (IPCC) -the leading scientific body on climate change assessment- released their latest report on climate change mitigation.
While the report concludes that options exist across ALL sectors and regions to cut emissions in half by 203o, substantial changes in policy, lifestyles and technology investment are required to make this a reality.
The role of carbon removal technologies in this transformation was highlighted, with 31 billion tonnes of CO2 a year requiring removal from the atmosphere by 2030.
To understand the implications of this, Dr Eli Mitchell-Larson delves into the details from a carbon removal industry perspective 👇
Check out other excellent threads from the IPCC report author Sarah Burch and Eve Tamme to learn more!
---
🔎 Research in focus
Protecting indigenous rights for sustainable carbon market development

Recent research by at the University of McGill highlights that as voluntary carbon markets grow, the potential risks of carbon trading for Indigenous Peoples and local communities increases.
While potential benefits of carbon market engagement include increased financial flows for forest conservation, better recognition of community rights and improved livelihood opportunities; many of the carbon sinks targeted by offsetting schemes are located in countries that have not yet defined community rights over the carbon held in their customary lands and territories.
This situation threatens the well-being of communities that face increased threats of land grabs, criminalization, conflict and other human rights violations. One of the most notorious projects of this kind is a Kenyan program for reducing deforestation, which led to the forced eviction of thousands of Indigenous people from their traditional lands and forests.
The study analyzes 31 countries that hold almost 70% of the world's tropical forests, concluding that:
Only six countries explicitly recognize community rights to carbon (Ethiopia, Peru, the Republic of Congo, Brazil, Colombia and Costa Rica).
Only five countries (Costa Rica, Indonesia, Mexico, the Philippines and Vietnam) define how carbon and non-carbon benefits will be shared amongst host communities.
Only two of the 17 countries that have developed feedback and grievance mechanisms have put them into operation.
Closing the rights gap
To address this lack of indigenous engagement, dedicated institutions must work with tropical forest governments to:
Secure the legal recognition and protection of the land, forest and territorial rights of Indigenous Peoples, including stored carbon and ecosystem services.
Adopt robust safeguards to protect the human rights of Indigenous Peoples, including their right to free, prior and informed project consent.
Ensure the full and effective participation of communities, from initial project design to implementation, monitoring and reporting.
Provide access to independent legal counsel and grievance redress mechanisms.
Dramatically increase direct financing to support community-led initiatives, needs and priorities.
Check out the full research summary here.


Thank you for reading deCarbonized! 👏
Reach out to us on social and join the community ✨
Suggestions on what to cover next? Let me know @DrHolWat