deCarbonized #6: Ocean carbon removal, blockchain for climate resilient agriculture
The EU wants to reward farmers and foresters for nature-based carbon removals; Entrepreneurs are entering New Zealand's multi-billion-dollar carbon farming industry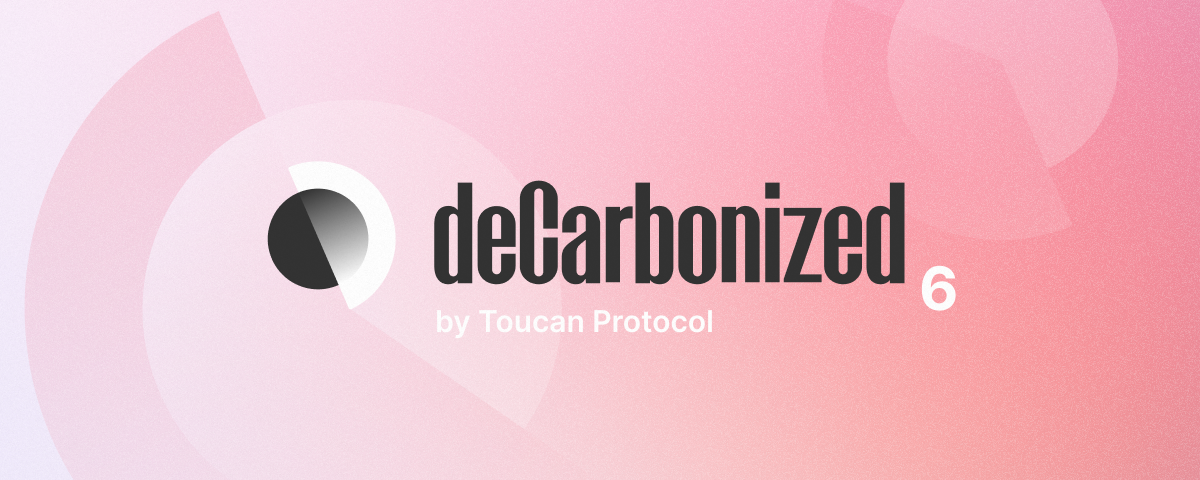 ---

⛓ On-chain weekly carbon stats
Toucan Protocol is building carbon market infrastructure to finance the world's best climate solutions. These are our on-chain stats from 17.02- 23.02:
Volume of carbon bridged - 138,943 tonnes
(Toucan's Carbon Bridge allows anyone to bring carbon credits from legacy registries onto the Toucan Registry)

Value of carbon traded - $11,005,037
(Toucan has two carbon reference pools: Base Carbon Tonne (BCT) and Nature Carbon Tonne (NCT). This figure represents the combined $ value of all trades in the BCT pool)

Volume of carbon redeemed - 1199 tonnes
(Anyone can redeem underlying carbon credits from the BCT or NCT pool and pay a fee to specify the specific carbon tonne that they would like)

Volume of carbon retired -  1181 tonnes
(Redeemed BCT and NCT tokens can be retired and claimed as a carbon offset)
---

📢 Top news
---

🌟 Featured Solution
Ocean Based Carbon Removal

What is it?
Ocean based carbon removal solutions enhance the ocean's physical, geochemical and biological processes to influence CO2 absorption and storage.
Oceans already act as a large natural carbon reservoir, absorbing 25% of current annual CO2 emissions. This happens as higher concentrations of CO2 in the air diffuse and dissolve into surface waters, leading to CO2 exchange and potential deep water storage.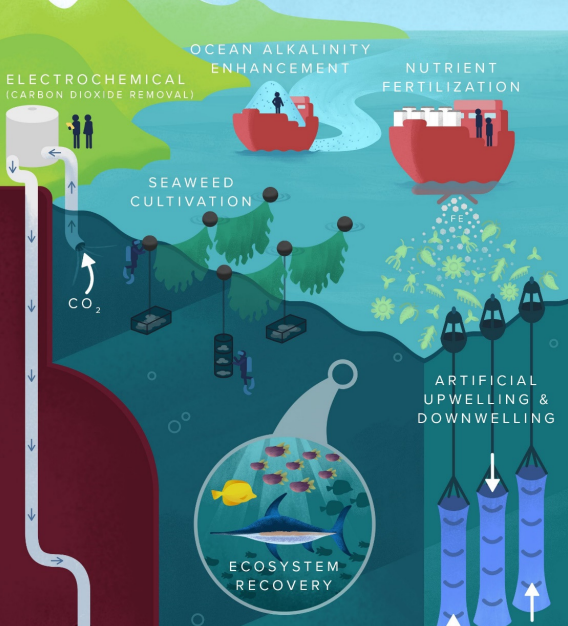 Several ocean based solutions are emerging that will accelerate CO2 removal and storage:
Nutrient fertilization involves the addition of nutrients (iron, phosphorus or nitrogen) to the ocean surface to increase photosynthesis by marine phytoplankton, enhancing CO2 uptake. Once the phytoplankton die, this carbon sinks and is stored in the deep ocean.

Artificial upwelling and downwelling encourages the exchange of surface water with deep ocean water. This reduces eutrophication and enhances natural carbon uptake and storage.

Seaweed cultivation crosses over slightly with last week's focus on blue coastal carbon. The restoration and cultivation of seaweed absorbs carbon from surface waters, transferring this to the deep ocean when it sinks and dies.

Ocean alkalinity enhancement involves chemical alteration of seawater chemistry to increase alkalinity, similar to mineralization approaches applied on land. This increases CO2 removal as it reacts to form solid carbonates.

Electrochemical approaches pass an electric current through water, encouraging the water to split in the process of electrolysis. This changes the pH of the water to become more alkaline, increasing it's CO2 absorption potential.
Potential removal capacity
Latest research suggests that the solutions discussed above could collectively account for up to five giga tonnes of CO2 removal a year. These technologies however remain in the early stages of development, making these predictions very uncertain.
Price also varies between technology, with the lowest cost solution predicted to be nutrient fertilization at ~$50 a tonne and the highest electrochemical approaches at ~$150. As each continues to be developed and deployed, costs are likely to reduce over time.
Barriers to development
Ocean based solutions face several obstacles to commercial deployment:
There is an inadequate knowledge base around their use, which is still grounded in conceptual theory
Issues of social and regulatory acceptability effect the extent to which altering ocean chemistry at a large scale is seen as appropriate
There remain unknown environmental and social impacts of accelerating ocean CO2 levels
Monitoring and verification remains a challenge, particularly for observing impacts on marine ecosystems and documenting regional and global scale changes in ocean carbon storage.
More detail on ocean based carbon removal can be found in these excellent resources from NASEM and Climateworks.
---

✨ Innovative ocean carbon removal projects
Captura are seeking to use solar powered, floating plants to extract CO2 from oceanwater, scalable to billions of tonnes a year
Project Vesta are adding carbon removing sand to the ocean, which dissolves to permanently remove CO2 from the atmosphere
Running Tide is growing seaweed and then sinking it to the bottom of the ocean, creating a long term store of organic carbon. They recently received offset funding from Stripe and the whale below👇!
---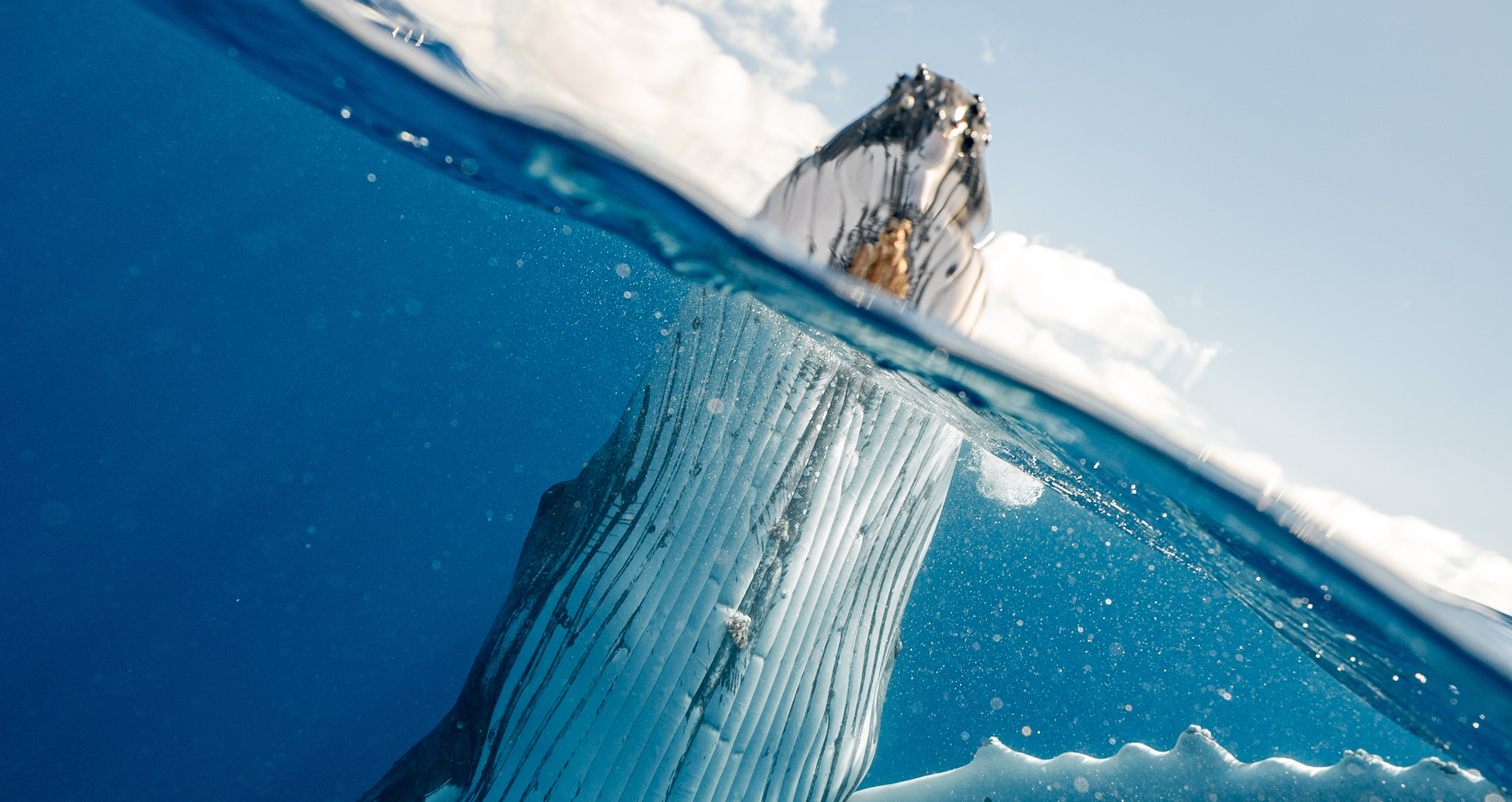 🐳 Carbon whale
Chan Zuckerberg Initiative

The Chan Zuckerberg Initiative has committed to investing $2.5 million towards offsetting its carbon footprint via 6 innovative carbon removal projects:
Find more details on the Chan Zuckerberg Initiative climate initiative here.
---

💼 Jobs board
---
🔎 Research in focus
Blockchain for climate resilient agriculture

A recent study by the UN Food and Agriculture Organization provides insights on how to apply blockchain technology to agriculture in the context of climate change.
This includes the need to reduce greenhouse gas emissions, increase carbon sequestration, support adaptation to a changing climate and guide policy for innovative responses in developing countries.

Opportunities for implementation
The report identifies the following potential applications of blockchain technology:
Open new value chains and platforms for smallholder farmers by enabling rural tokens, crowdfunding, crowd lending and microinsurance
Assist in tracking investments and outcomes of improved management practices for climate change adaptation
Facilitate a global carbon data community, enabling better monitoring and evaluation of mitigation activities and supporting the development of carbon markets
Support decision-making of public and social actors, especially around tracking gender-relevant Sustainable Development Goal indicators
Improve coordination and accountability of climate activities between different agricultural verticals

Potential challenges
Many challenges need to be overcome to enable projects to benefit from blockchain approaches. These primarily relate to low levels of digitalization and standardization across agricultural practices, especially in developing countries.
Obtaining ongoing funding for developing and operating complex blockchain projects also remains a barrier.
Future outlook
As new blockchain frameworks and applications continue to emerge, the outlook for their application to climate resilient agriculture depends on the following trends:
Development of supporting regulatory frameworks regarding the governance of activities and the use blockchain
Ongoing development of digital economies in developing countries
Transitions in the food system towards responsible consumption and social-ecological resilience
Improvements in scalability and interoperability of different blockchains
While it is difficult to predict what will happen in the future, it is possible to anticipate and shape developments through a number of policy options:
Regulatory frameworks can be developed that align with the aims of the Sustainable Development Goals
More standardized measurement indicators for climate conscious agriculture can be developed
Awareness of and training in digital solutions can be offered to farmers
Check out the full report here
---
Thank you for reading deCarbonized! 👏
Reach out to us on social and join the community:
---
Many thanks to Anna, Charlie, Tamsin and Emilio for bringing this newsletter to life! 🙏🏼