Revolutionizing the VCM: What we learned from the Gold Standard Grow to Zero Conference
Our insights and impression from Gold Standard's Grow to Zero Conference – how technological innovation can help the VCM scale.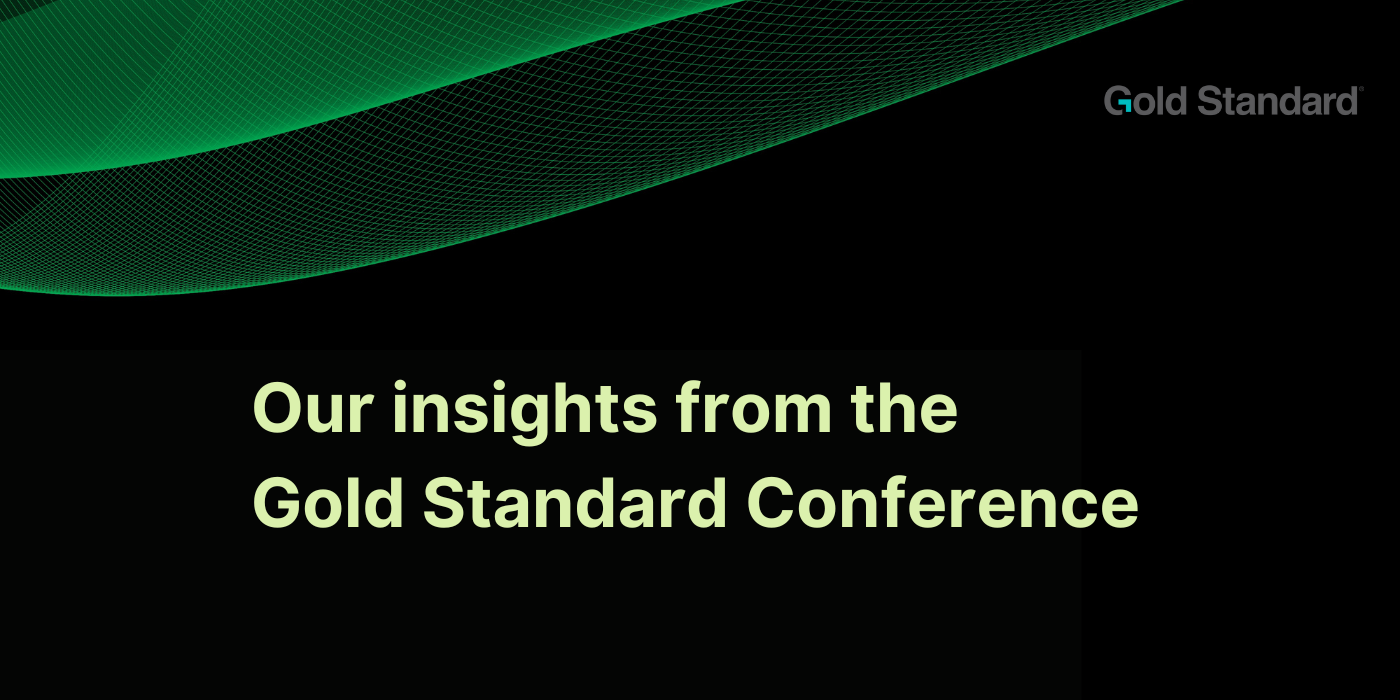 Last week, voluntary carbon market (VCM) leaders came together for  Gold Standard's Grow to Zero Conference in London. They explored solutions for scaling the market fast and with high integrity, in order to meet the Sustainable Development Goals. We're delighted to report that our CEO and co-founder Raphael Haupt took a spot at one of the panels, and are sharing some of our insights and impressions of the event.
Innovation was a strong focus of the conference, and the role of digitalized carbon credits was discussed on panels addressing tokenization and digital assets, digital MRV, and connected marketplaces. Our co-founder Raphael took to the stage to emphazise the importance of open infrastructure for digital carbon markets, spoke about why blockchain technology is a great tool to build this, and discussed how tokenized carbon credits can benefit project developers on the ground.
Throughout the event, the Gold Standard team demonstrated their interest in understanding and utilizing emerging digital technologies, which was great to see!
Let's now look at some of our key takeaways on innovation in the VCM.
1. Blockchain technology presents many opportunities to improve and grow the VCM
Digitalized carbon made a sudden move into the VCM in 2021, which took the market by surprise. It left many unsure of the value offered by this emerging technology. Two years on, it has become much clearer how blockchains can benefit the VCM, and stakeholders are beginning to accept its adoption as inevitable. Key advantages:
Everyone can access credits to buy or sell at a transparent, clear price
We can unlock greater liquidity for specific project methodologies
We can send royalties to people developing projects on the ground, if a credit is traded multiple times before retirement
Credits can be fractionalized into quantities of less than a tonne, making them more affordable. This opens up new markets for project developers
Projects can be audited from ground to payment with tangible data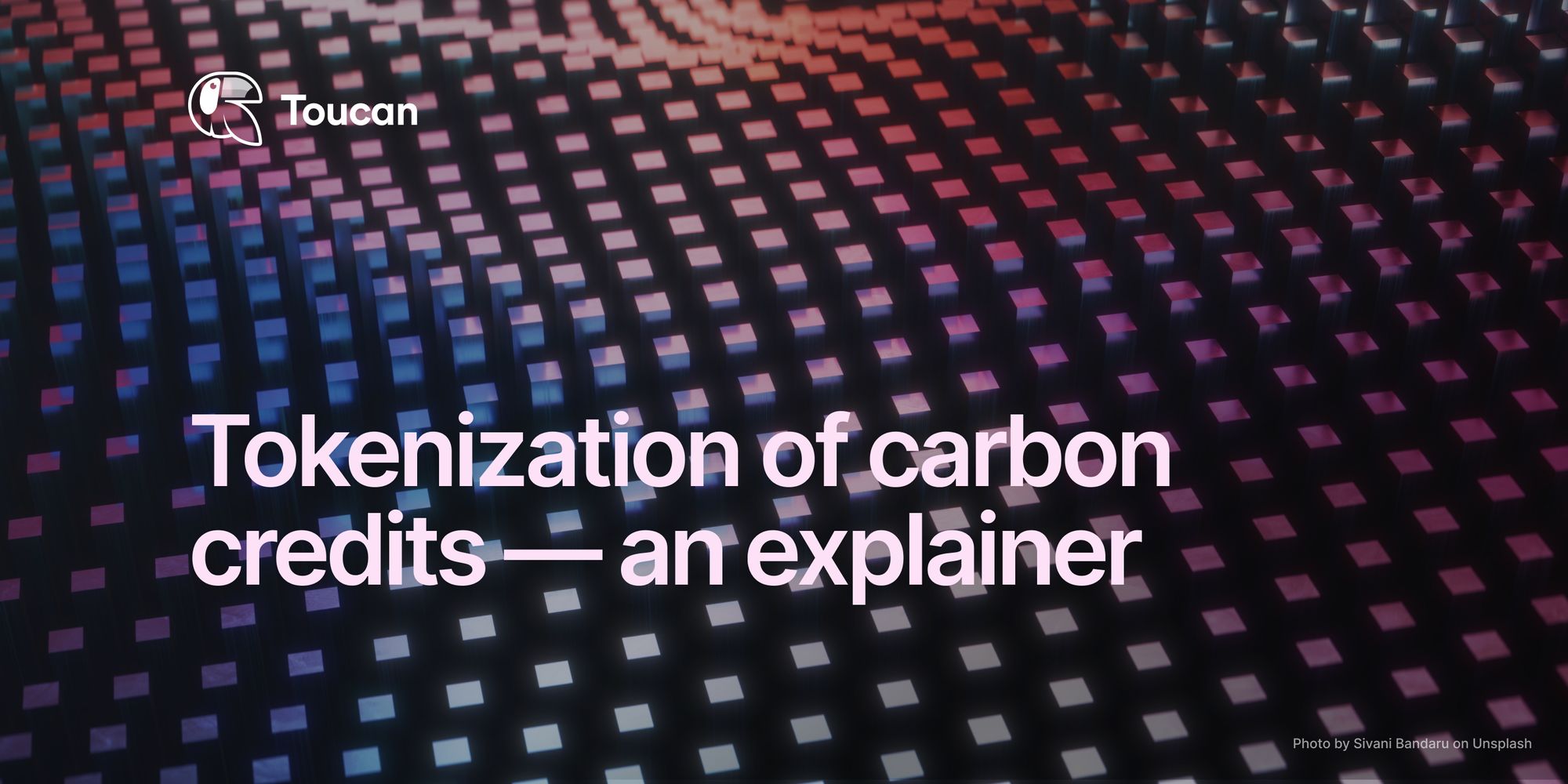 2. VCM and blockchain communities must work together.
We must adopt digital technologies wisely to avoid adding reputational risk to the VCM, and listen to and include the insights of market experts and participants. Together, we could, for example, develop criteria for different tokenized carbon credit pools. A consortium of industry experts involved in various climate projects, i.e. biochar, could collaboratively define standards for carbon project bundles. With technological tools like smart contracts, these standards can be automatically implemented, not just defined. The great thing: most young climate tech companies welcome collaboration and are open to working in decentralized ways that involve all stakeholders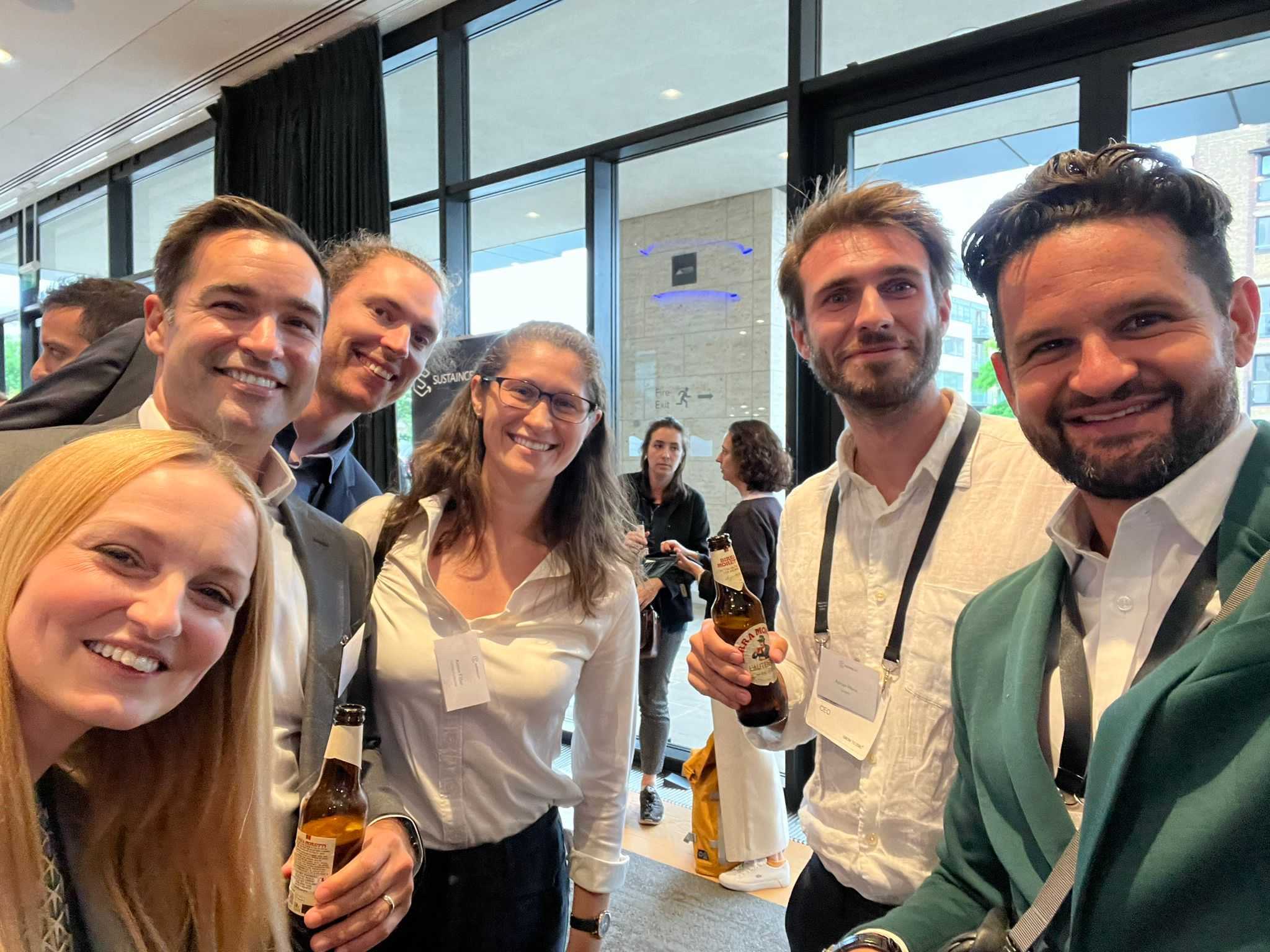 3. Digital carbon markets serve stakeholders on the ground
Ultimately, the VCM should benefit the communities in which carbon projects are developed. This brings economic benefits and drives progress towards the Sustainable Development Goals.
A digital VCM especially aims to serve these stakeholders – it's not a vehicle to foster speculation or trading with no real climate impact. An example: a total of around 300,000 credits have already been retired on our (Toucan's) infrastructure.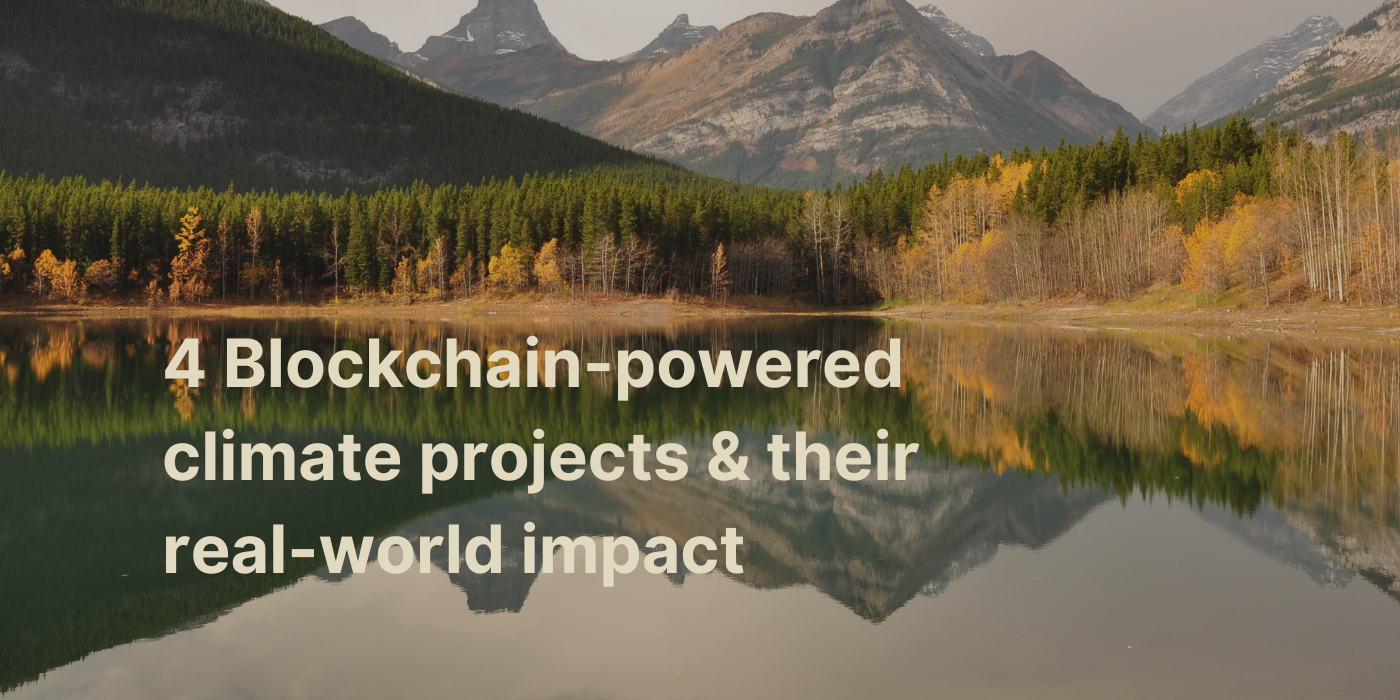 4. We need innovative financial solutions for scale
Digital solutions are important, but they aren't enough to drive climate action at scale. We also need financial innovation, so project developers can access capital for large-scale deployment. This means getting international communities to mobilize financial resources in new ways to back emerging carbon markets. We need to involve private and public capital, funds from multinational development banks, and philanthropic efforts. There is a low competitive push to scale new mechanisms. Blended finance stands out as a key chance. But: We need public institutions to help reduce the risk associated with early-stage investments in carbon projects.
We thank the Gold Standard team for welcoming us to speak, and look forward to continuing to collaborate with the VCM community.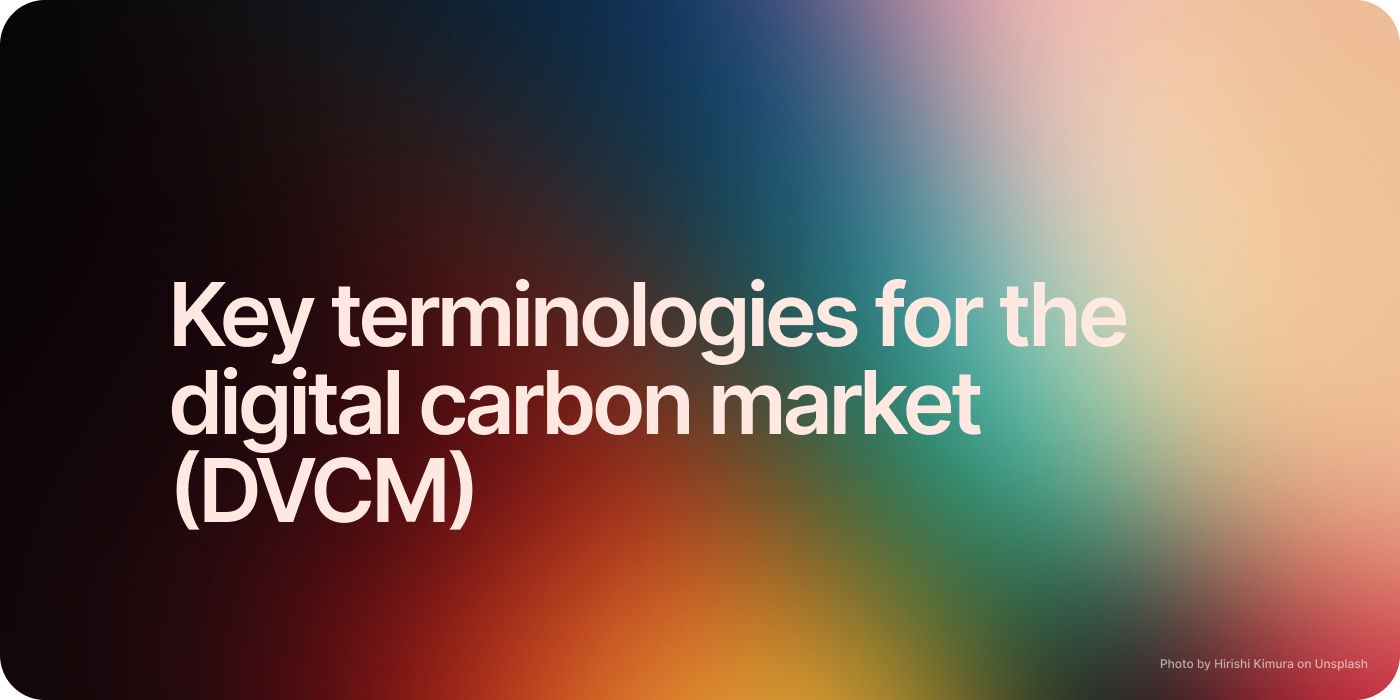 💡
What is Toucan?
Toucan is building technology to unlock climate action at scale. Our digital infrastructure is helping to grow the voluntary carbon market (VCM) in a transparent and high-integrity way. It increases the flow of revenue to the most effective climate impact projects, by bringing established and nascent environmental assets on the blockchain.