8 ways ReFi is driving climate action with the help of Gitcoin Grants 🍃
Gitcoin Grants Round 15 (GR15) runs from September 7-22, 2022. We've looked at the projects raising funds on Gitcoin now, and grouped them into our favorite ways ReFi is driving climate action.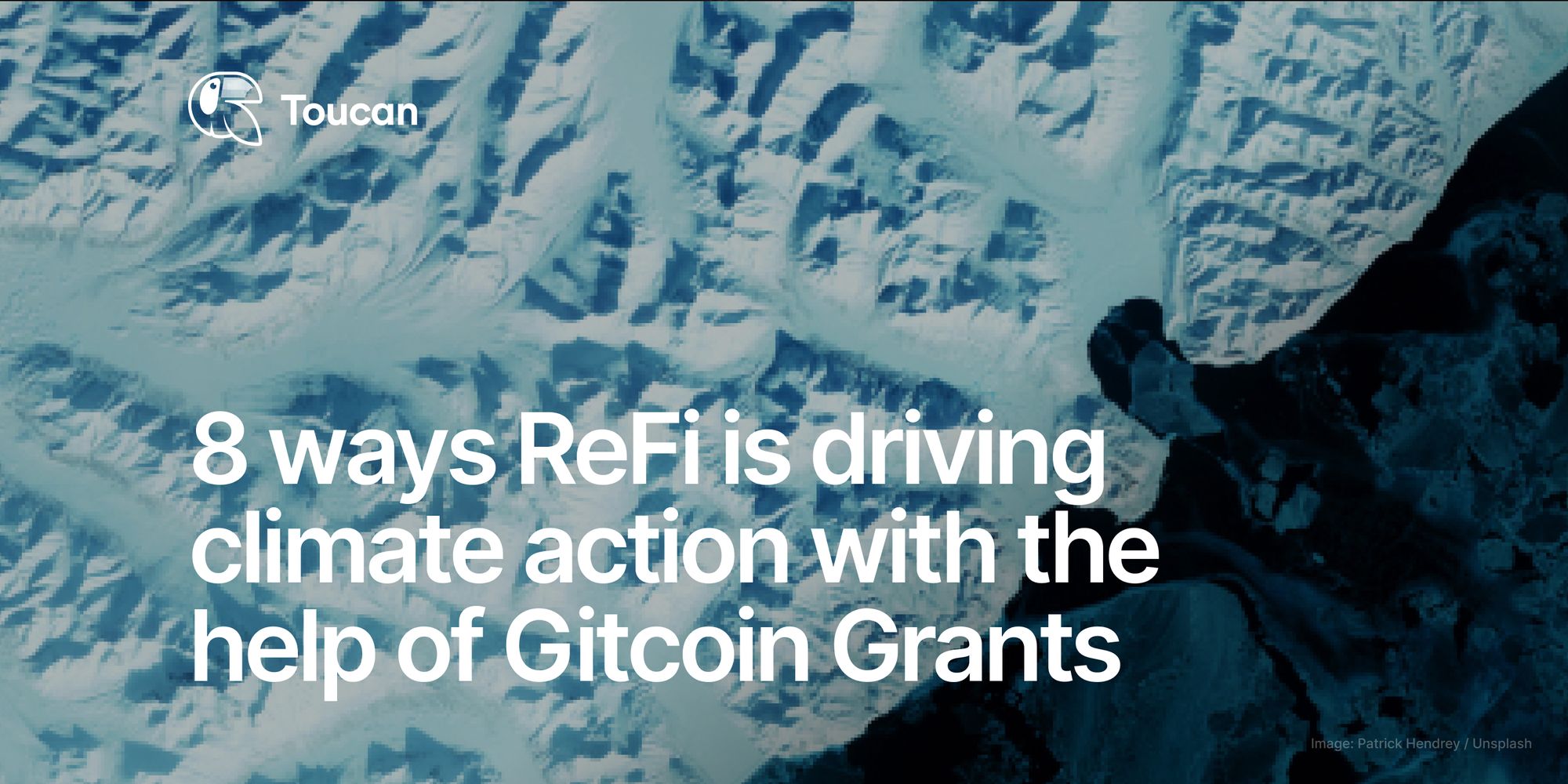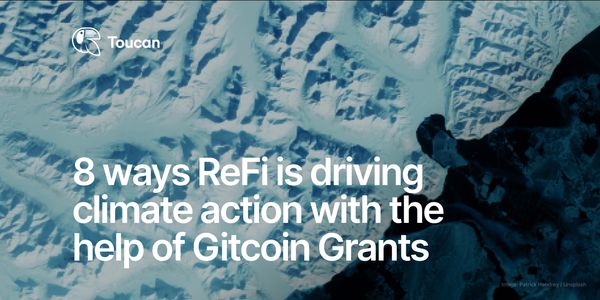 Gitcoin Grants Round 15 is live! Here are some of our favorite ReFi project grants and how you can support climate action.
This article is a guest post by author @ThoughtFloats
Possibly the most exciting aspect of ReFi is how projects are actively building solutions to address the climate crisis. We're not hoping for corporations to change their ways, or for governments to approve funding for potential technology. We are instead building towards the future we want to live in — and we're starting today.
That said, good projects can always benefit from financial support. Luckily, we have innovative and web3 native ways to support promising ReFi causes, like quadratic funding through Gitcoin Grants. With quadratic funding, the money you donate is amplified by a pool of matching funds. The more individual donors a project receives, the greater the amplification of funding.
Gitcoin Grants Round 15 (GR15) runs from September 7-22, 2022. We've looked at the projects raising funds on Gitcoin now, and grouped them into our favorite ways ReFi is driving climate action. Read on, browse through, and then support your favorites by checking out and contributing to their GR15 grants. We cover:
8 climate action categories 📊
Why they matter 🤔
How you can support ReFi projects in each category 🤝
1. Ocean conservation 🌊
While ReFi is primarily associated with carbon credits, there is an entire ecosystem of projects dedicated to ocean conservation and regeneration. And for good reason: Our oceans account for 97% of the Earth's water, 71% of the Earth's surface, and half of all the oxygen produced by plants. Below are a few ocean-related ReFi projects to explore and contribute to.
New Atlantis is developing biodiversity metrics and methodologies for the issuance of blue carbon credits, allowing marine protected areas (MPAs) to track ecosystem health and generate revenue to fund and scale their conservation efforts.
New Atlantis Gitcoin grant page. Find them on Twitter @NewAtlantisDAO.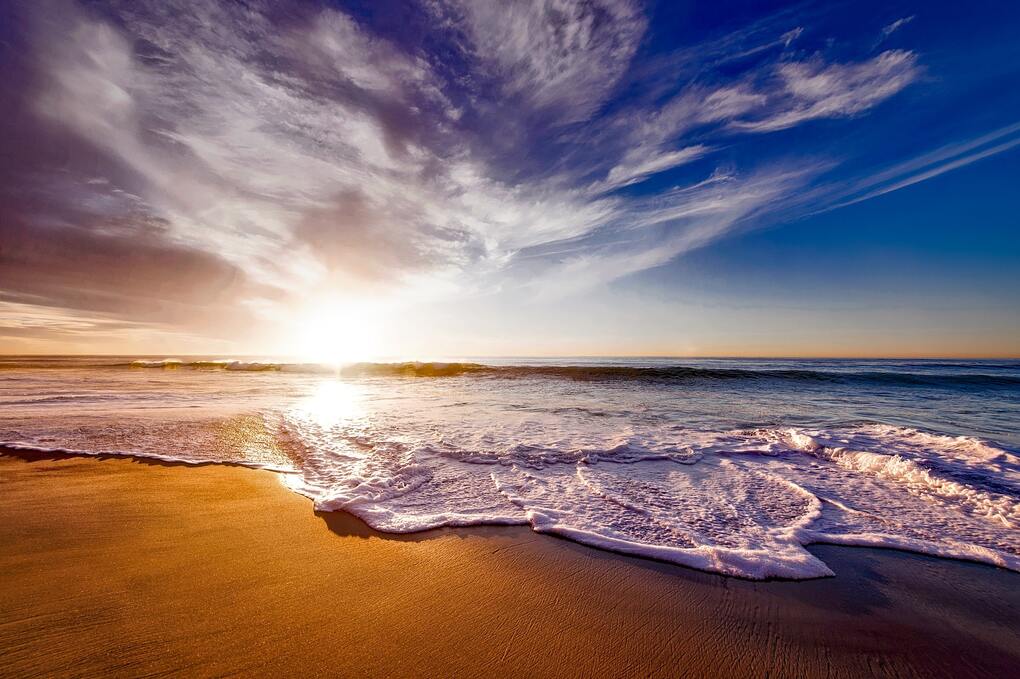 Moonjelly is a community harnessing the power of web3 to accelerate science and incentivize ocean conservation. Their first project uses data from satellite tags and acoustic receivers to establish protection for whale migration between Antarctica and South America.
Moonjelly Gitcoin grant page. Find them on Twitter @wearemoonjelly.
Web3beach, an environmental impact group, will be using Gitcoin funding to further their plastic cleanup efforts, turtle habitat protection, and coral reef restoration in Honduras. In the future, they plan to use impact certificates to reward community members and expand their climate education initiatives.
Web3beach Gitcoin grant page. Find them on Twitter @web3beach.
2. Soil and water quality 🌦️
As Earth's climate changes and human populations continue to grow, maintaining the health of our soil and water systems becomes increasingly important with regard to agriculture and food security.
Currently, many of the world's fresh water sources are drying up or becoming too polluted to use, and over 50% of agricultural land has experienced soil nutrient depletion. Here are two ReFi projects committed to climate action around soil and water quality.
Ogallala Life is a team using web3 tools to fund the research, development, and implementation of sustainable and restorative water practices. Through these efforts, Ogallala Life hopes to circumvent the threat of food and water scarcity in America caused by desertification, water depletion, and contamination.
Ogallala Life Gitcoin grant page. Find them on Twitter @OgallalaLife.
Neptune Chain is building the first on-chain marketplace for nutrient offsets. Water pollution often comes in the form of agricultural nutrient runoff, including nitrogen, phosphorus, and potassium. Using Neptune Chain, emitters can offset their emissions and fund the development of nutrient banks that steward soil and water health.
Neptune Chain Gitcoin grant page. Find them on Twitter @neptunechainio.
3. NFTs 🖼️
In the broader culture, NFTs have been associated with materialism, ponzinomics, and negative environmental impact. In stark contrast to this characterization, ReFi NFTs have been implementing innovative new mechanisms to represent and catalyze positive climate action.
CO2CULT is a one NFT auction-per-day project. CO2CULT plans to use 50% of treasury yield to buy and retire Toucan NCT tokens, with the goal of eventually offsetting Ethereum's historical carbon emissions. The other 50% will fund ReFi-specific projects voted on by the community.
CO2CULT Gitcoin grant page. Find them on Twitter @CO2CULTNFT.
Angry Teenagers is an NFT project where proceeds from each NFT fund the restoration of a unique piece of physical land. Angry Teenagers holders vote on future restoration projects, and carbon credits generated from those projects may be sold and reinvested to compound climate impact.
Angry Teenagers Gitcoin grant page. Find them on Twitter @AngryTeensNFT.
Better is a web3 project that launched the BETTER token, which can be used to purchase Better NFTs, with token allocations to the Better climate fund. Better has partnered with Toucan to retire NCT for carbon offsetting on behalf of the fund and DAO.
Better Gitcoin grant page. Find them on Twitter @hodl_better.
Endangered Tokens is a ReFi NFT project where each NFT represents a particular endangered tree in a specified location. Proceeds from each NFT sale funds forest protection, reforestation, verification of carbon credits, and the development of a 3D virtual tourism experience to generate revenue for landowners and NFT holders.
Endangered Tokens Gitcoin grant page. Find them on Twitter @ents_foundation.
4. Impact apps 📱
Around 80% of people worldwide own a smartphone, so it's no surprise that ReFi apps are being developed to leverage user engagement for positive planetary impact. Below are a few projects helping to drive climate action in an attention economy.
The Impact App (TIA), a project developed by EcoLabs, along with key partners, aims to allow users to easily find and engage with impactful ReFi projects. They can help collect data used to issue ecological assets, and be rewarded for their efforts.
The Impact App Gitcoin grant page. Find them on Twitter @EcoLabsDAO.
Pozzle Planet is the first impact-2-earn social app enabling users to verify their own climate-positive actions to earn POZ token rewards. Users can then stake their POZ to redeem Pozzle NFTs that contain impact tokens.
Pozzle Planet Gitcoin grant page. Find them on Twitter @PozzlePlanet.
Atlantis Climate Network has developed two interconnected apps—one for businesses looking to offset their energy footprint, and one for individuals interested in earning rewards by taking positive climate action. By connecting these two sides of the equation, both sets of users are incentivized to move together toward a more sustainable future.
Atlantis Climate Network Gitcoin grant page. Find them on Twitter @AtlantisDAO1.
5. Measurement, reporting, and verification (MRV) 🧮
The term MRV refers specifically to the measurement, reporting, and verification of data required for carbon credit issuance. However, as MRV technology expands to include satellite and drone imaging, IoT, and web3 data storage, it is proving to be valuable in the monitoring of ecosystem health and development of many other forms of nature-backed assets.
dMeter is a community of projects committed to developing decentralized MRV technology, infrastructure, and data analysis. The collective is working to foster collaboration across all dMRV projects, helping to scale the ecosystem and drive innovation for regenerative actions.
dMeter Gitcoin grant page. Find them on Twitter @dMeter4dmrv.
Shamba is an open geospatial oracle that can be integrated into a variety of ReFi applications looking to leverage satellite data for MRV. Shamba is currently delivering data from over 60 satellite datasets and has partnered with Regen Network to develop a methodology for creating ecocredits in smallholder farming communities.
Shamba Gitcoin grant page. Find them on Twitter @shambanetwork.
Astral is building an open spatial data infrastructure to support location-based web3 apps. Astral has been developing spatial data registries, a verifiable location claim mechanism, and a decentralized geospatial data storage system.  
Astral Gitcoin grant page. Find them on Twitter @AstralProtocol.
MRV 101 is a project educating small scale farmers on MRV best practices to help them secure carbon credits, ecocredits, and other ecosystem services for their commitments to regenerative farming practices.
MRV 101 Gitcoin grant page. Find them on Twitter @MRV101.
6. Regenerative community development 🏡
It is important to note that the overall health of ecosystems are inextricably tied to the communities that inhabit them. Here are several projects focusing on educating and utilizing local communities to enact positive climate outcomes that promote inclusion, equality, and climate resilience.
The Commons Credit Working Group, organized by the Regenerative Community Land Trust, is developing a methodology for a commons credit. This will be a standardized token representing the impact of taking private land and returning it to the local community for ownership and stewardship.
Commons Credit Working Group Gitcoin grant page. Find them on Twitter @RegenCLT.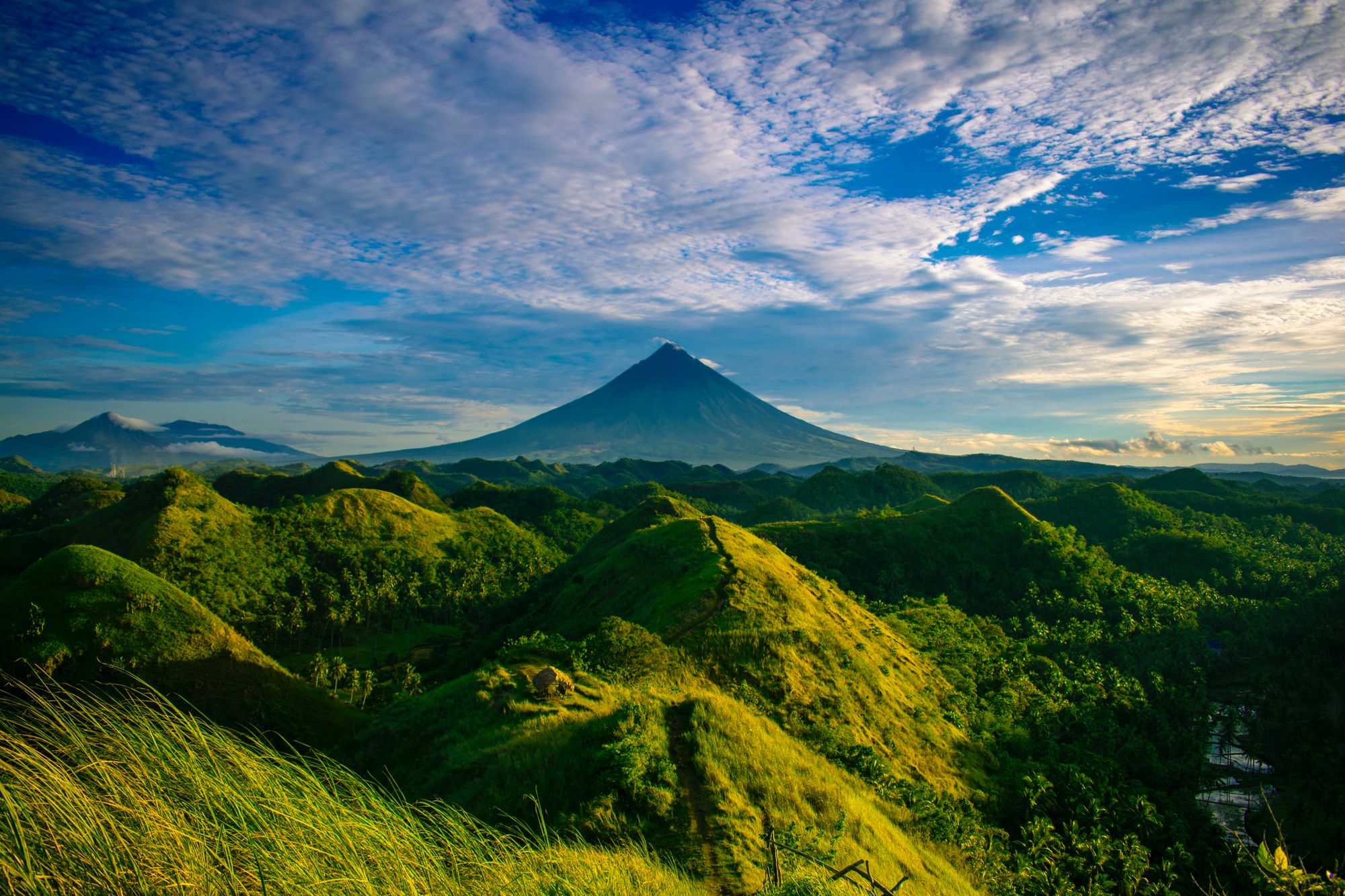 Bloom Network is a collective of local Bloom DAOs that plant community gardens, teach people to form agroforestry co-ops, and build regional token economies focused on land and water stewardship. Grant funding will help Bloom Network to invite, onboard, and support more Bloom DAOs with tooling, project funding, and education.
Bloom Network Gitcoin grant page. Find them on Twitter @OurBloomNetwork.
Koko DAO is helping rural communities in Columbia transition from economies that deforest the Columbian landscape towards viable economic models that preserve and regenerate. Their pilot project involves protecting a 15 hectare native forest in Huila, Columbia, and utilizing the local community to conduct research, collect biodiversity data, and develop an endemic plant nursery.
Koko DAO Gitcoin grant page. Find them on Twitter @kokodaoxyz.
ReFi for Community Prosperity in East Africa & Asia is part of the enDAOment program run by Regen Foundation, the nonprofit arm of Regen Network. Funds will be used to support and develop ReFi initiatives helping women and indigenous communities in Kenya and Asia to prosper.
ReFi for Community Prosperity in East Africa & Asia Gitcoin grant page. Find them on Twitter @RegenFdn.
7. ReFi education 👩‍🎓
With so many amazing projects developing and expanding the ReFi space, it is often hard to keep up. In order for ReFi to continue scaling, educational campaigns are important not just to inform the general public, but also to connect various projects, concepts, technologies, and innovators in a synergistic manner.
ReFi DAO is an impact and networking community of ReFi project founders with the goal of building a regenerative world economy. Grant proceeds will be used to promote ReFi culture through ReFi events, educational content, resources, and networking meetups as well as the development of a database of ReFi knowledge.
ReFi DAO Gitcoin grant page. Find them on Twitter @ReFiDAOist.
BICOWG Gitcoin grant page. Find them on Twitter @BICOWG.
8. Reforestation and conservation 🌲
While the carbon credit market indirectly incentivizes funding of carbon reduction projects, ReFi has been experimenting with novel web3-powered methods to fund reforestation, regeneration, and conservation in a more direct manner.
BasinDAO is a ReFi platform that identifies degraded and undervalued real estate with the potential for land restoration, regeneration, and conservation. Properties are held within the basinTrust and land stewardship is governed by holders of the BASIN token.
BasinDAO Gitcoin grant page. Find them on Twitter @basinDAO.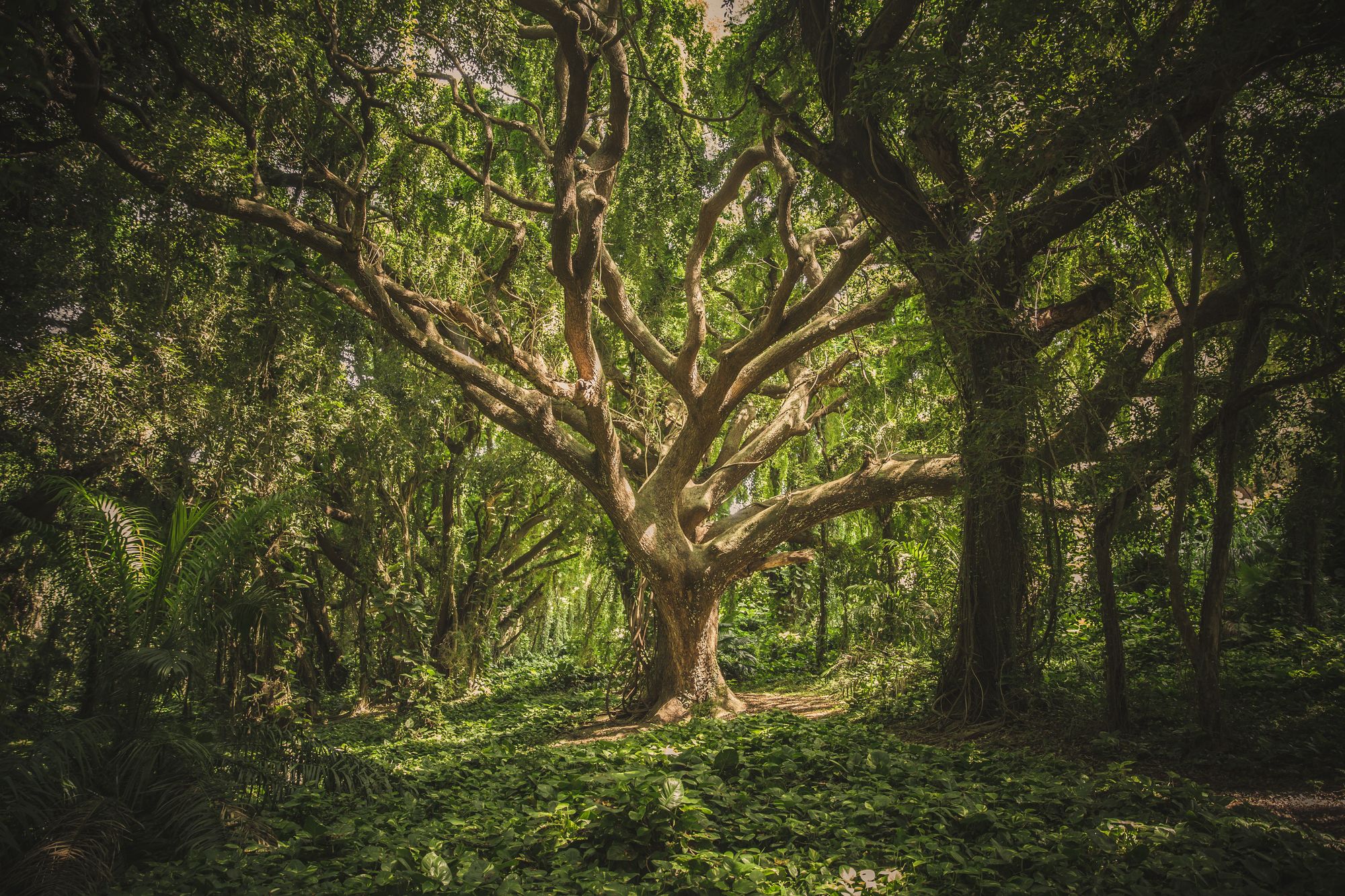 Ecorise DAO is the organization that governs the ECO token fund, which purchases land for regeneration, conservation, and sustainable development. Ecorise is using NFT technology to store land property titles on the blockchain and lock them in the Ecorise property title vault.
Ecorise DAO Gitcoin grant page. Find them on Twitter @ECORISEDAO.
Barichara Regeneration Fund is a land restoration project that includes a 500,000 hectare territory in the Northern Andes of Colombia. Grant funding will go towards on-the-ground regenerative work with the goal of creating a prototype for a regenerative economy that can be utilized worldwide.
Barichara Regeneration Fund Gitcoin grant page. Find them on Twitter @cognitivepolicy.
Treejer is a web3 protocol that connects forest funders with rural planters, enabling community empowerment even in unbanked communities. Planters can submit trees they have planted using the Treejer Ranger app and receive rewards. Each tree is stored on the blockchain as an NFT which anyone can purchase and start their own virtual forest.
Treejer Gitcoin grant page. Find them on Twitter @TreejerTalks.
Conclusion
Here at Toucan, we hold a very special place in our hearts for Gitcoin and its mission to build and fund public goods. Through the collective support from donors and web3 community members like you, ReFi doesn't have to wait for corporations or governmental approval to build solutions to drive climate action. It's an exciting time in ReFi history, and we're glad that you are here to be a part of it.
We're also showing our support for Gitcoin GR15 by donating $5000 to the climate solutions matching pool. And we've offset all emissions associated with GR15 up until the Merge.
To browse and discover even more ReFi projects with active funding pages, check out Gitcoin's climate solutions category.
🌿
Remember: the GR15 matching round ends on September 22, 2022, which is less than a week away, so fill your cart with projects and amplify your contribution towards a regenerative future! ☀️
🌿
What is Toucan?
Toucan is building the technology to bring the world's supply of carbon credits onto energy-efficient blockchains and turn them into tokens that anyone can use. This paves the way for a more efficient and scalable global carbon market.