Toucan 💚 Gitcoin & public goods
Toucan is donating $5,000 to the Gitcoin GR15 climate matching pool. We will also offset all emissions from Gitcoin GR15 up until the Ethereum Merge 🌿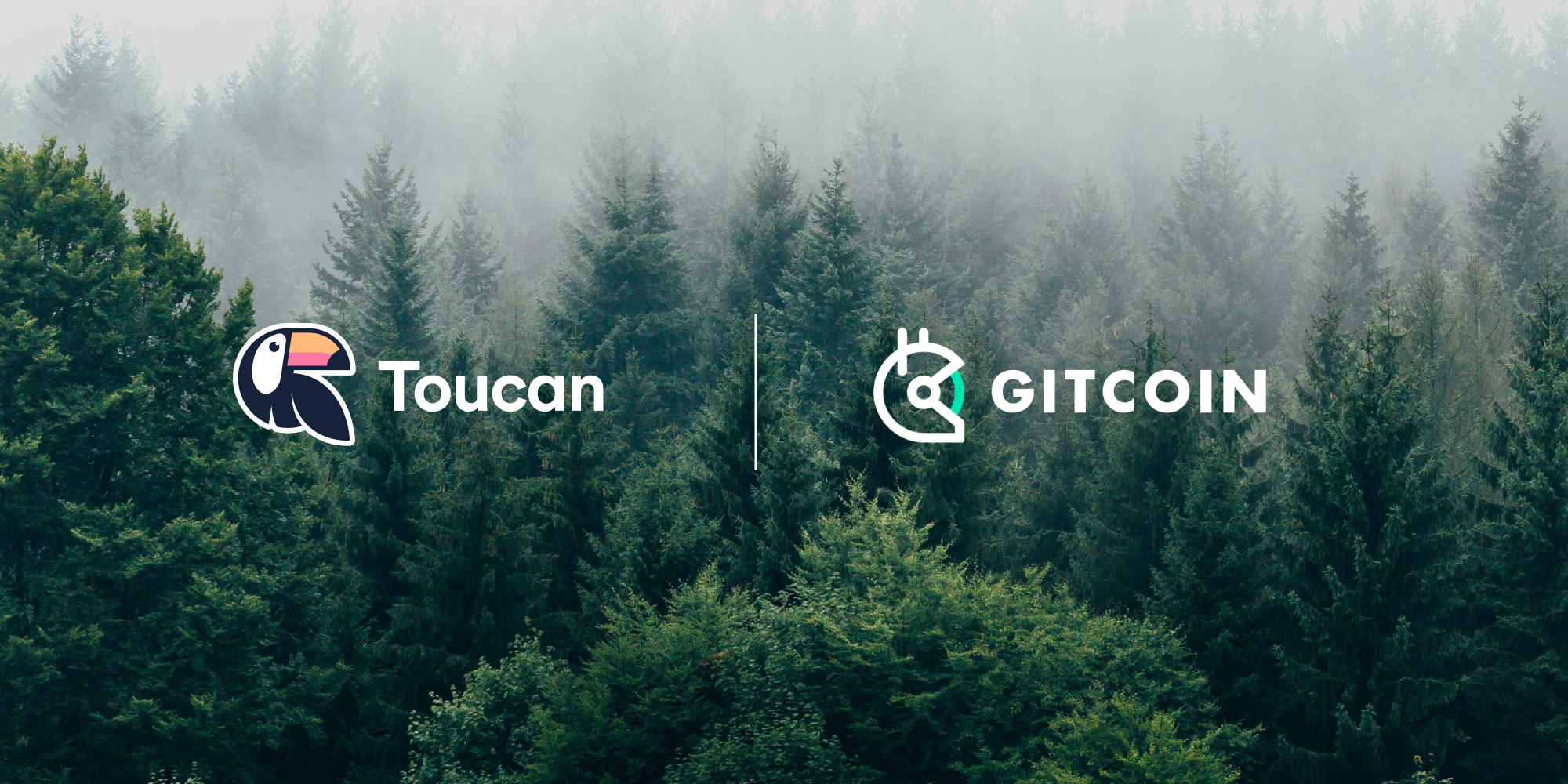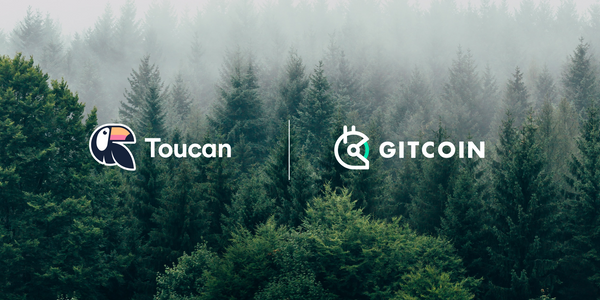 It all started with an idea that was hacked together at ETHLondon 2020 ...
We owe much of the success of the (almost) fully fledged bird we are today to our early supporters — people that have advised, challenged and guided us. Organizations that mentored and helped us build key relationships (big shoutout to Kernel and Deep Science Ventures!). And we owe a ton to the institution that set up a funding mechanism where more donors = more funding, independent of the donation size.
We are — of course — talking about Gitcoin here. Toucan's Gitcoin Grant played a big role in sustaining the protocol as we bootstrapped our way to launch. And after launch, we had the honor to be part of GR12. The match funding we received in December 2021 put us in a place to take our time as we raised our seed round. For this, we're incredibly grateful 🙏
As a proud Gitcoin grants alumni (and big fans of public goods), we are thrilled to now be in a position where we can give back, and support new and innovative projects that are currently raising funds.  
We love Gitcoin & public goods! As Gitcoin grants recipients, we are excited to now "pay it forward" by contributing to the Climate Cause matching pool. We'll also compensate for GR15 emissions with carbon credits from Indonesian Biodiversity Reserve Project Rimba Raya.

John X, Head of Ecosystem at Toucan
In the past, we said our thanks by making GR12 carbon-neutral. This was the first on-chain retirement for a DAO that we're aware of.
Now, we're in a position to take our support one step further and further express our gratitude.
We'll be doing two things:
Donate $5,000 to the Gitcoin GR15 climate matching pool 🤑
Offset all emissions from Gitcoin GR15 up until The Merge 🌿
How will we implement this? 👀
The first part is easy! We'll be donating $5000 to support projects building climate solutions and contributing to a vibrant on-chain carbon ecosystem.
More use cases for carbon on-chain = more demand = better incentivization of climate projects on the ground!
For the second part, we'll estimate all emissions associated with GR15 up until the Merge. After the Ethereum Merge (scheduled to happen on ~ Sep 15, 2022), the estimated emissions of the Ethereum blockchain will drop by 99.5%, making Ethereum a very energy-efficient and planet-friendly network.
We will use this methodology to calculate the carbon footprint of  GR15, up until the Merge.
As a next step, we'll acquire the right amount of carbon from our NCT pool — each NCT token is backed 1:1 by a certified carbon credit developed with a nature-based methodology. For Gitcoin GR15, we've chosen to retire nature-based carbon credits from the Indonesian Rimba Raya Biodiversity Reserve Project.
Now, all that's left is to retire these tokenized carbon credits, which we call TCO2 tokens. Retirements are where the climate-positive action happens — the carbon credit has now completed its lifecycle.
After the retirement, we'll of course share immutable proof of the retirement (in the form of the transaction hash). Keep your eyes on our Twitter for this 👀
📌
Join us and Gitcoin at a Twitter Space, where we'll chat about offsetting GR15 and discuss mitigation strategies for previous rounds!
Space will be hosted on the
Gitcoin Twitter account
on Sep 15, 11 a.m. PT/2 p.m. EST.
🌿
What is Toucan?
Toucan is building the technology to bring the world's supply of carbon credits onto energy-efficient blockchains and turn them into tokens that anyone can use. This paves the way for a more efficient and scalable global carbon market.