Toucan and carbon market integrity
Here we clarify Toucan's role in blockchain-based carbon markets, unpack some recent criticisms, and invite a deeper dialogue.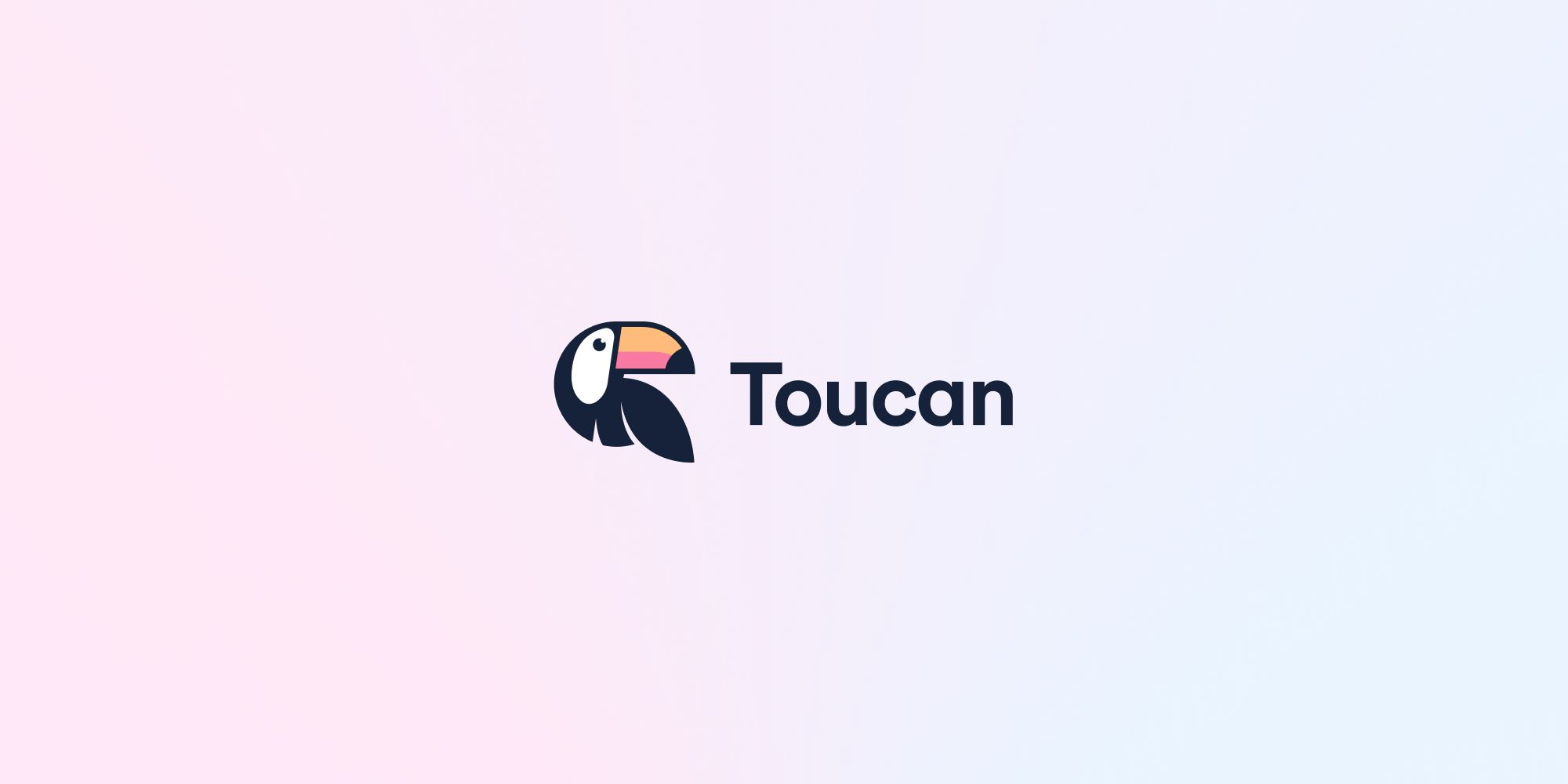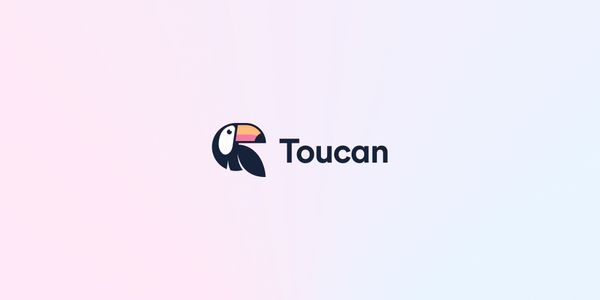 In response to recent articles published by Carbon Plan and Bloomberg:
We appreciate the scrutiny and criticism. Building in the open means issues are quicker to be discovered and debated.
The problems with additionality are inherent to the established carbon market and thus apparent in the initial design of the BCT pool.
We have been taking steps over the past weeks and months to improve integrity and build incentives for credits from highly additional projects, improving outcomes for the carbon market as a whole.
An opportunity for clarity
The purpose of this article is to clarify Toucan's role in blockchain-based carbon markets, unpack some recent criticisms, and invite a deeper dialogue into the challenges of scaling climate finance with deep integrity.
Our team has several decades' combined experience in and around carbon markets — we believe that blockchains and smart contracts are powerful coordination tools that will play an essential role in our collective efforts to rise to the climate emergency. Web3 technology provides a globally accessible, inexpensive environment for financial innovation.
We see a future where net zero commitments can be made and enforced on the blockchain, neutrality claims can be verified by anyone and climate action is embedded in our economic fabric. We're excited to make those futures a reality, but must start pragmatically, meeting the market where it is.
Toucan connects the incumbent voluntary carbon market with a new decentralized financial system. The protocol enables users to tokenize carbon credits issued by respected standards bodies, starting with Verra. By transferring the functionality of these credits onto the blockchain, carbon credits become carbon tokens. Carbon tokens offer many advantages over legacy carbon credits, including traceability, simple retirements, open and democratized access, and enhanced utility as programmable assets. In essence, Toucan connects new forms of demand to existing supply in the voluntary markets.
Merging these two systems has created some unfortunate dynamics, including the issues raised by Bloomberg and Carbon Plan. We value openness and transparency, and both appreciate and respect the scrutiny placed on crypto carbon markets by recent articles. At the same time, we want to address misconceptions that will prevent people from recognizing the opportunity presented by scaling climate finance with a unified carbon market on-chain.
Towards transparency
One of the primary benefits of bringing the carbon market onto a public blockchain is transparency—a key feature lacking from the off-chain market. As the recent research by Carbon Plan demonstrates, the ability for anyone to analyze the composition of the carbon market on-chain allows for new levels of scrutiny and dialogue—both of which are essential drivers of integrity.
We especially appreciate that the authors shared open source code and data used in their analysis. It is important to note that most brokers in today's legacy market are not comfortable with this level of transparency regarding their portfolios. We believe carbon markets should operate in the open in part because openness enables the current analysis and criticism. Our team is reviewing the analysis.
Concerns of integrity
The concerns raised recently by the work of Grayson Badgely and Danny Cullenward at Carbon Plan—referenced in a piece published by Bloomberg on the same day by Akshat Rathi — center around our first carbon reference token, BCT (Base Carbon Tonne).
The BCT gating criteria was designed in conjunction with Klima DAO to support the theory of change to "sweep the floor" of low-quality credits. Klima DAO creates incentives for users to deposit BCT into Klima's treasury, encouraging crypto traders to "sweep the floor" of low value credits and force polluters to pay more to meet net zero claims. While the Carbon Plan article raises legitimate questions about the initial implications of this design, we believe that providing a product that represents the floor price is still needed. Toucan does not own or provide liquidity for BCT trading.
The Toucan Protocol supports the creation of multiple grades of carbon pools. These other pools focus on higher value credits. In January we launched NCT, backed by nature-based credits, and we are developing processes for designing and launching pools to serve other market segments.
Toucan governance
Since launch, the permissive gating criteria of the Base Carbon Pool has been enabling dormant credits to be issued, tokenized and deposited in exchange for BCT. While there are issues with Carbon Plan's criteria for classifying these dormant credits, there is some merit to the criticisms that have been leveled regarding the relatively poor additionality of these credits. At present, many low quality credits are bought on the legacy market to achieve volume and budget targets for neutrality claims. For example, hydro credits represent a large volume of credits and constitute very large shares of carbon broker portfolios.
The integrity issues raised by Carbon Plan have been a point of active discussion over the past weeks and months on our community server, on our governance forum and internally. We have been researching the best way to address, and have engaged in a dialogue about how to improve the quality of BCT and remove the lowest quality credits from the pool. We also raised our concerns about the effectiveness of the "sweep the floor" narrative and suggested some solutions last month on our governance forum.
The system we are building must be stable and predictable. We also believe that building in the open will yield the best outcome. For these reasons, we have opened discussion threads and invited community engagement on raising the quality of BCT and solving the problem of new credits with old vintages. As infrastructure providers, we've attempted to remain neutral — we're realizing that this is difficult ​​in a market with so much disagreement around the integrity of credits and tacit knowledge around which credits are considered untouchable.
We invite everyone, including Carbon Plan, to constructively participate in the conversation and make a proposal or post on our governance forum or, privately, here. This door will always be open at Toucan.
The benefits of digital governance
The claim that blockchain-based digital governance mechanisms are inadequate for helping carbon markets scale with high integrity is flawed. The BCT criteria were not designed via a multi-stakeholder process on a public governance platform. Furthermore, the research from Carbon Plan argues that the challenges in BCT stem from an oversimplification of the carbon credit market and that by creating simple rules enforced automatically, the nuance and complexity of the market is missed.
While creating automated and generalizable solutions is an important stage in increasing the maturity of the carbon market, it is one which from a product engineering perspective contains many challenges to get right. BCT was our first product and we are constantly improving our products and governance processes. We're excited by the opportunity to make improvements.
We believe our carbon reference tokens such as NCT solve real needs for the market. We are working with state-of-the-art tools to build a governance model that addresses all of the concerns raised in the research. Rapid improvement happens in all new technologies, especially in on-chain carbon markets.
Integrity & transparency
We believe that blockchains can play an integral role in addressing the challenges of scaling climate finance with deep integrity. We also are the first to say that blockchain is not a silver bullet solution. As with any technology, how it is used matters.
We believe that despite its current flaws, the voluntary carbon market will be instrumental in ensuring that capital flows to climate solutions that are making a real difference on the ground either by avoiding emissions or removing greenhouse gases from the atmosphere entirely.
Toucan uses blockchains to unlock new utility and demand sources for carbon credits through tokenization. We have not optimized this early version of the protocol to address integrity challenges.
The research by Carbon Plan argues that the challenges within BCT are somehow linked to blockchain based governance. We firmly believe this narrative is misguided, as there is an immensely wide spectrum of governance options available within blockchain, including all the systems and procedures present in traditional companies/NGOs, as well as many new ones.
We are deeply concerned about the future of our planet and are determined to create infrastructure that plays an integral role in financing climate solutions at scale.
We welcome this scrutiny from the public, and invite deeper engagement from carbon market experts to help us build infrastructure to serve the planet.