Toucan 🤝 Return Protocol | Automating climate action
Toucan partners with Return Protocol. Together, we'll make climate action across blockchains as simple as possible! Learn more here!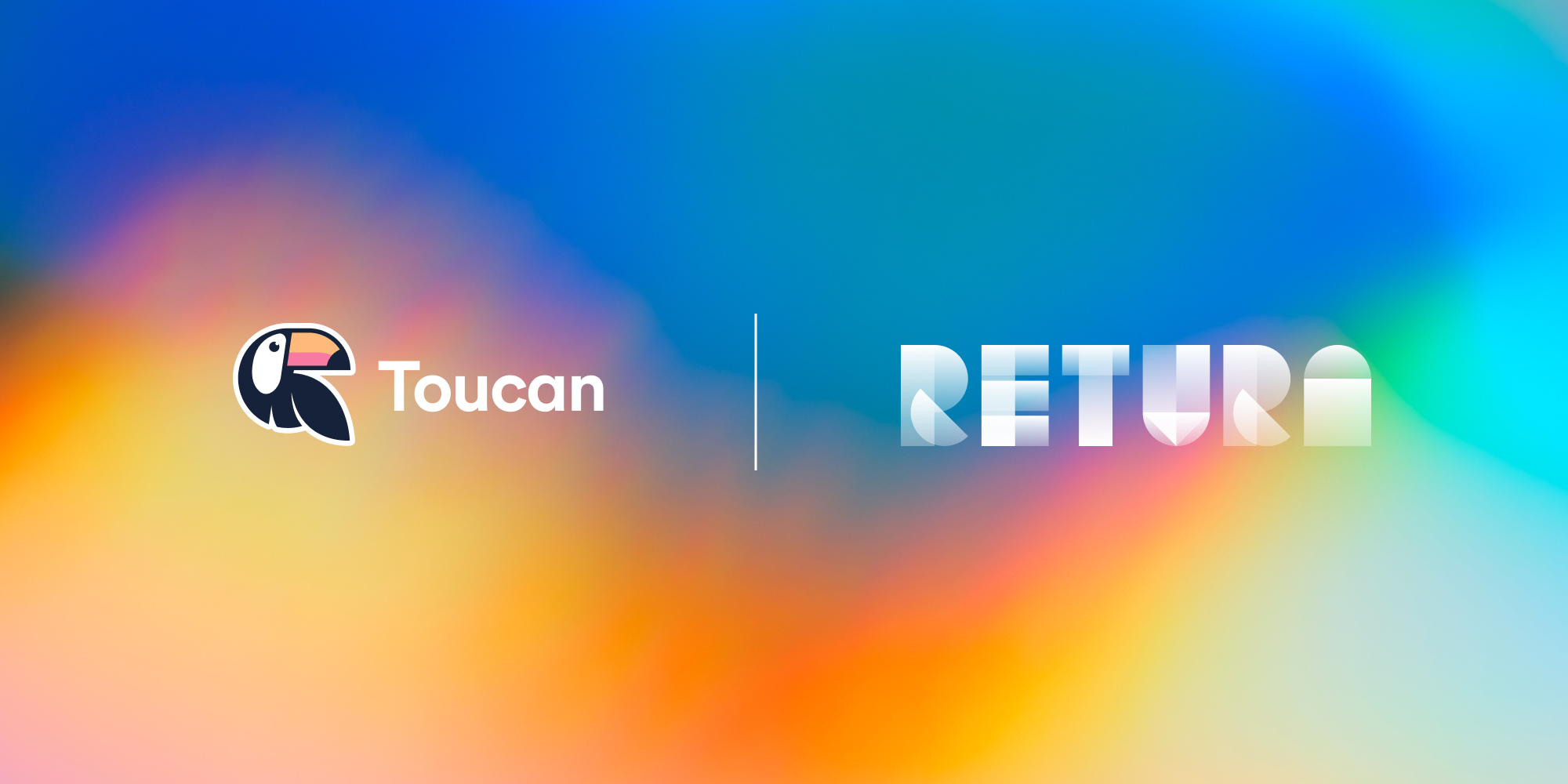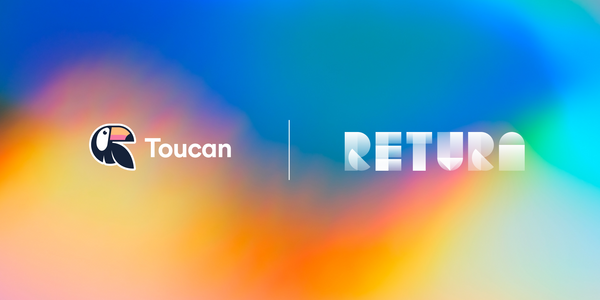 🖊️
This post was co-authored by our friends from Return Protocol!
We're excited to announce a partnership between Toucan and Return, to further our shared mission to simplify climate action for every web3 user!
The partnership between Return and Toucan includes:
Sourcing high-quality carbon projects and natural assets🌲 through Toucan.
Toucan will be one of Return's official launch partners.
Collaboration towards accelerating the adoption of on-chain environmental asset markets.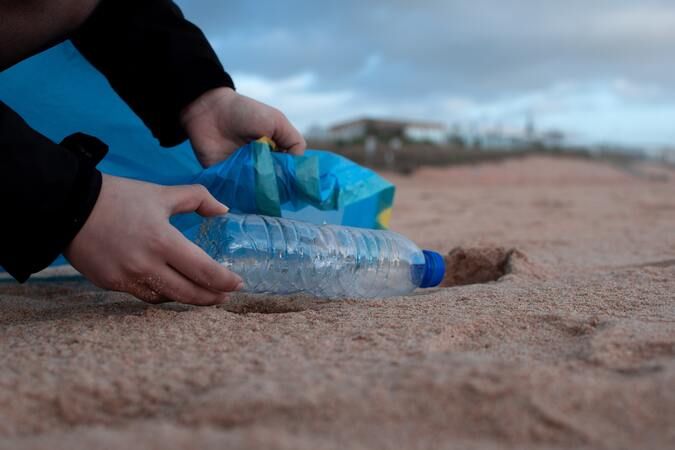 What is Return?
Return Protocol is a climate action platform that calculates and offsets a user's blockchain emissions automatically, once they connect their crypto wallet👛 to the dApp. Return enables users to stake and redirect their yield towards on-chain climate projects, or to a community pool, where contributors can vote on the allocation.
With Return, once a user has staked their crypto, they are issued a dynamic climate identity in the form of a Soulbound token—these are non-transferable NFTs that can be linked to the identity of a wallet user. This evolves over time as it reaches impact tiers, which allows users to compete with their friends👩 to advance on a climate leaderboard.
Return is launching in Q4 2022 to let everyone take passive and perpetual climate action. They are excited to work towards onboarding the next 1 billion people to regeneration in partnership with Toucan!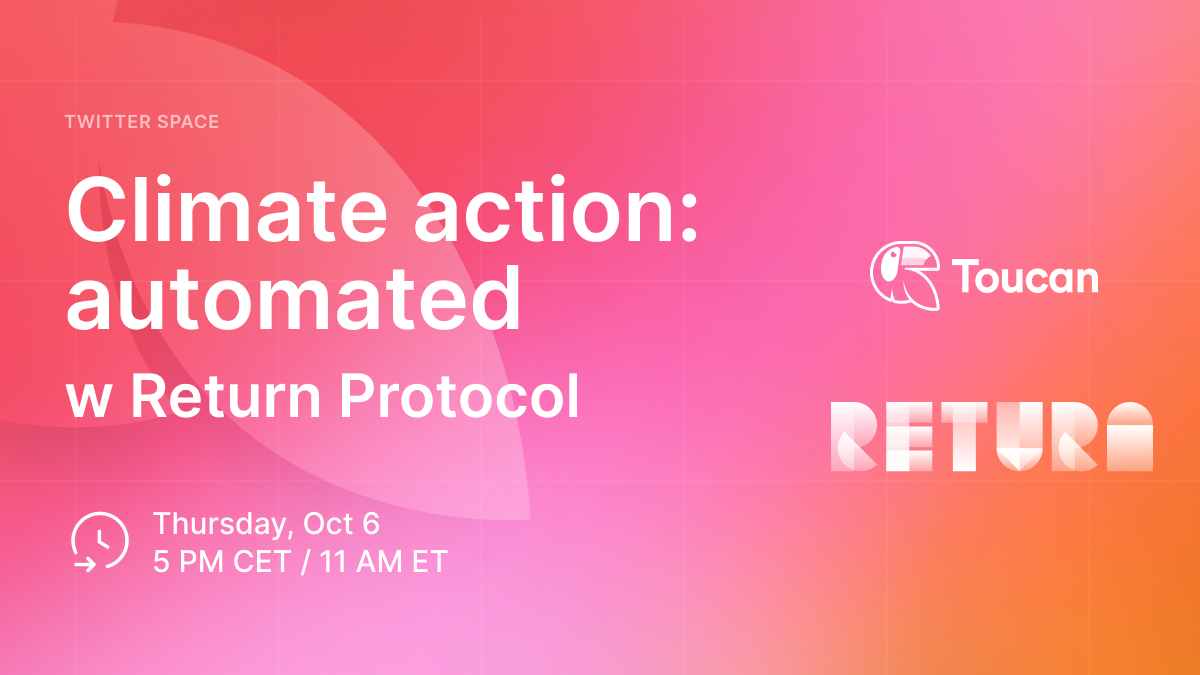 Toucan at a glance
Toucan is building the technology to bring the world's supply of carbon credits onto energy-efficient blockchains and turn them into tokens🪙 that anyone can use. This paves the way for a more efficient and scalable global carbon market.
It puts carbon at the heart of decentralized finance and unleashes a transparent flow of money directly into climate projects that make a difference.
How Toucan & Return will collaborate in the future
Toucan has been the leader in building infrastructure to move carbon-markets on chain⛓️, with ~22 million carbon credits tokenized, and Return is thrilled to build with them towards enabling the mass adoption of regenerative finance.
There is much more that Return is working towards, leveraging Toucans infrastructure and the entire ReFi ecosystem. Stay tuned for after Return's upcoming launch on the energy-efficient Polygon blockchain and following deployment on Celo.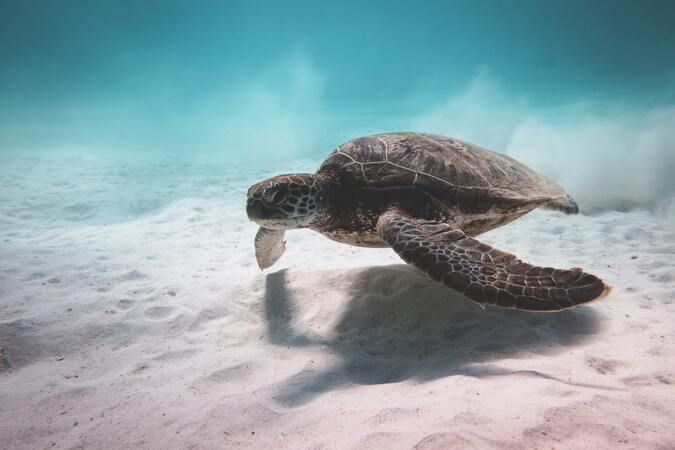 💡
One example of what you can look forward to: A function that lets you automatically divert yield towards climate projects —and you'll get rewarded for doing so.
We're excited to work closely with Return, to make compensating for emissions as easy & smooth as possible, to rapidly scale up climate action.
---
Action steps
Join Return's waitlist and be one of the first to take automated climate action.
Retire emissions manually using Toucans retirement dApp. Here's how
If you're interested to explore integrating on-chain environmental assets or offset using them, please reach out to Return via marketing@return.green.
---
Want to join the Toucan flock? Here's where you find us✨
Follow us on Twitter or LinkedIn, join our Discord or browse our Blog