Toucan's carbon ecosystem is coming to Celo! 🎉
We are excited to announce a partnership between the Celo Foundation, the Climate Collective, and Toucan. Transparent climate action for anyone with a mobile phone and an internet connection.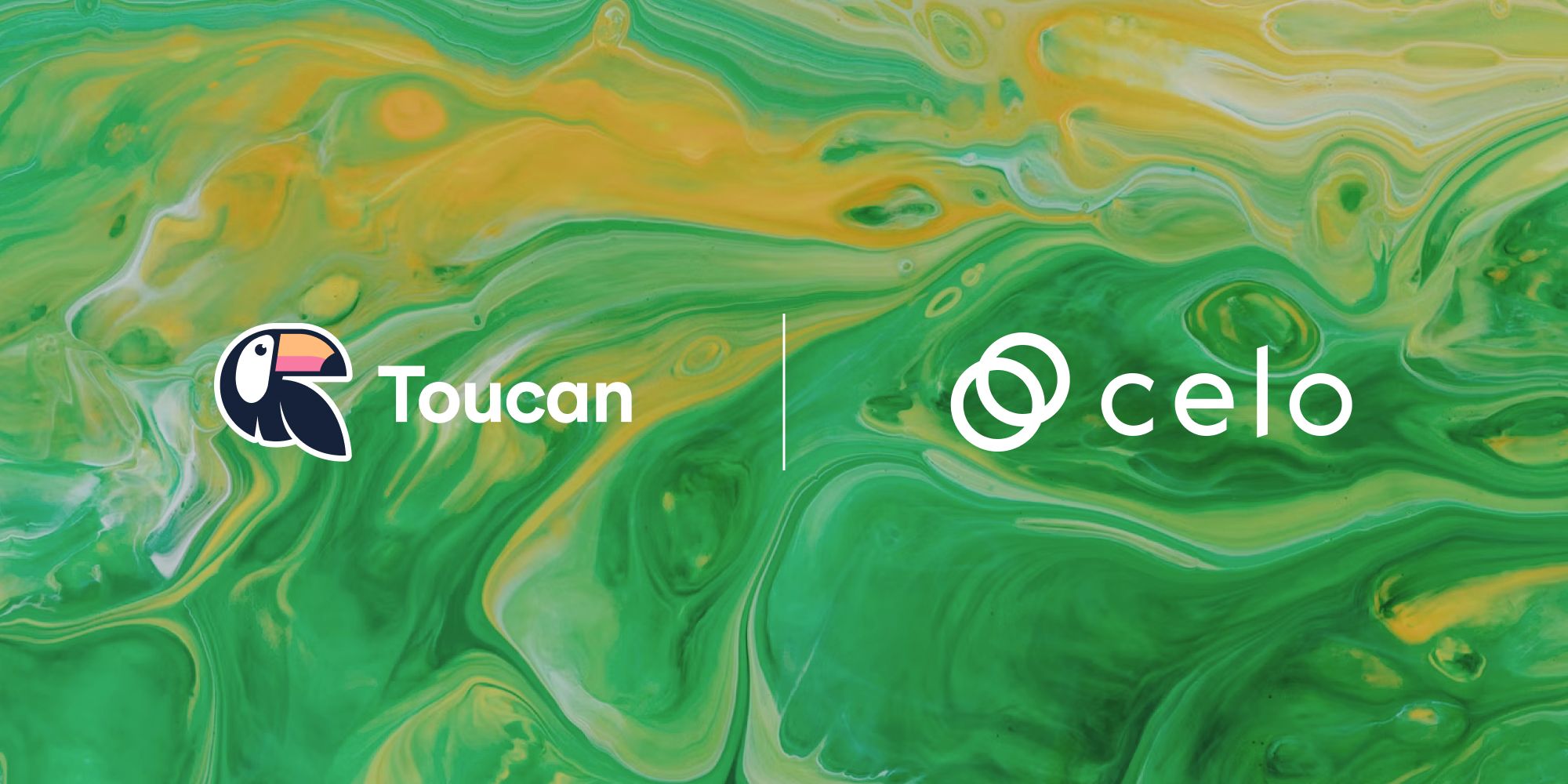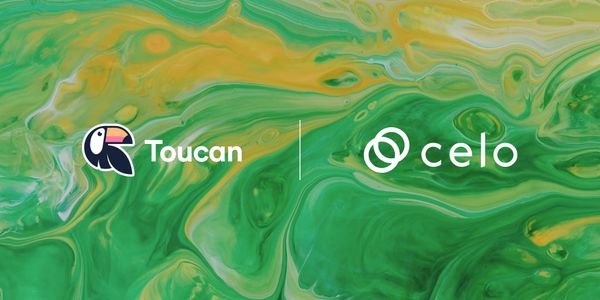 We are excited to announce a partnership between the Celo Foundation, the Climate Collective, and Toucan to make transparent climate action accessible to anyone with a mobile phone and an internet connection.
In this article, we share a high-level roadmap for this relationship, unpack what this means and why it brings hope for humanity's ability to stabilize our climate.
Thanks to the support of Celo and Climate Collective, Toucan and its partners are going to:
Launch the Celo-Polygon bridge
Deploy Toucan Protocol on Celo
Propose adding BCT and NCT to Celo's Reserve
Launch a Celo x Toucan grants program
What is Celo?
Celo is a mobile-first, planet-positive blockchain.
The Celo Foundation's mission is to build a financial system that creates the conditions of prosperity — for everyone.
As a layer-1 protocol, Celo utilizes the energy-efficient proof-of-stake mechanism and is fully EVM compatible. The Celo protocol features a fast, ultralight client and built-in stablecoins that are collateralized by crypto and natural assets.
Millions of people around the world already benefit from the assets and applications built on Celo. Have a look at Celo's documentation for a deep dive into the technology. The Celo Foundation has backed its vision and values with capital to drive planet-positive technology that will make a real difference in humanity's response to climate change.
We are very grateful for Celo's partnership and the Foundation's commitment to scale efforts to coordinate a climate response using Toucan's infrastructure and ecosystem.
Why Celo x Toucan?
Toucan has enabled a myriad of actors to bridge carbon credits onto the Polygon blockchain. As a result, a substantial proportion of the world's supply of voluntary carbon credits has been bridged into a decentralized financial system. Thanks to the demand and liquidity provided by KlimaDAO and other regenerative finance (ReFi) projects in the Polygon ecosystem, we've now seen a glimpse of the potential for Web3 to make a real difference in our efforts to rise to the climate challenge.
Toucan's bridge, carbon pools and Builder Hub will help diversify climate action across the DeFi space, in blockchain games, NFTs, DAO treasuries, the metaverse and other Web3 applications. Bringing Toucan to Celo is a key milestone in realizing our common mission and vision by providing:
A supply of high-quality environmental assets
Infrastructure for planet-positive innovation
Capital and support to scale climate action in Web3
We firmly believe that the future of carbon will be multi-chain. Celo will be integral in helping Web3 reach mass adoption with its mobile-first approach and strong, values-aligned community.
Now, let's dive a little further into the specifics of our partnership:
I. Celo-Polygon Bridge
Thanks to the work of Curve Labs and support from Climate Collective, Toucan will launch a two-way Celo-Polygon bridge that will enable anyone to freely move Base Carbon Tonne (BCT) or Nature Carbon Tonne (NCT) tokens between Celo and Polygon.
II. Launching Toucan Protocol on Celo
Following the launch of this cross-chain bridge, we will deploy Toucan's entire protocol directly onto Celo. This marks the second milestone in the Celo x Toucan partnership.
Launching Toucan on Celo means people will have access to all of Toucan's functionality, including:
Bridging carbon credits directly onto Celo
Holding TCO2 tokens
Depositing TCO2 tokens into Toucan's carbon pools to create BCT or NCT
Redeeming BCT and NCT for carbon tokens held in the pool, including selective redemptions
Retiring TCO2 tokens for verifiable on-chain climate action
And builders can leverage Toucan technology to integrate climate action across DeFi protocols, NFT collections, metaverse applications and DAO treasuries running on Celo.
III. Proposal for BCT & NCT in Celo's Reserve
In the coming weeks, we will submit a proposal to the Celo governance community for the Celo Reserve to accept BCT and NCT. This will drive more demand for Toucan's carbon reference tokens, and help support deep liquidity for a healthy environmental asset market on Celo. Additionally, it will enable Celo to further realize its vision for natural capital-backed stablecoins.
IV. Celo x Toucan grant program
The purpose of the Celo x Toucan grants program: leverage Toucan's infrastructure and Celo's technology to accelerate the growth of a regenerative financial system, by supporting and growing the number of ReFi protocols building on Celo.
Any ReFi protocols looking to leverage Toucan and Celo will be invited to subscribe to updates on our Builder Hub, where we will share announcements regarding these grants.
Accelerating a planet-positive movement
As a result of this partnership, a number of leading ReFi protocols have committed to build on Toucan's infrastructure that leverages Celo's carbon-negative, mobile-first blockchain. These protocols include:
Each of these projects contributes to a thriving on-chain carbon ecosystem. Together, we are exploring new ways to direct capital towards scaling climate action with transparency, accountability and integrity.
A multi-chain carbon future
Toucan's partnership with Celo is the first milestone in realizing our multi-chain vision. We are excited to invest with Celo to catalyze the global ReFi ecosystem, knowing that the Celo Foundation, the Climate Collective and the global Celo community share our values and are committed to scaling meaningful climate action with new, planet-positive technologies.
We are very grateful to everyone who leveraged Toucan's infrastructure on Polygon since October 2021. We will continue to invest in improving our protocol wherever it's deployed and to drive demand for carbon through an ecosystem that spans multiple blockchains.
We welcome any other planet-positive blockchains to express interest in joining the rapidly growing on-chain carbon market enabled by Toucan's infrastructure.
Helping builders build
We are so excited to see Senken, Return Protocol, Solid World and Eden DAO leverage the power of Celo and Toucan to drive transparent climate action in Web3.
As an infrastructure provider, we're committed to making it easier for builders to build with carbon and create planet positive protocols.
You can find inspiration and more information about grants and bounties on our Builder Hub at developer.toucan.earth
Stay tuned for more updates on our journey by subscribing below!
🌿
What is Toucan?
Toucan is building the technology to bring the world's supply of carbon credits onto energy-efficient blockchains and turn them into tokens that anyone can use. This paves the way for a more efficient and scalable global carbon market.