Introducing: The Core Carbon Principles 💡
The Integrity Council for the Voluntary Carbon Market (ICVCM) launched the hotly anticipated Core Carbon Principles (CCPs). They define a common understanding of what makes a high-integrity carbon credit.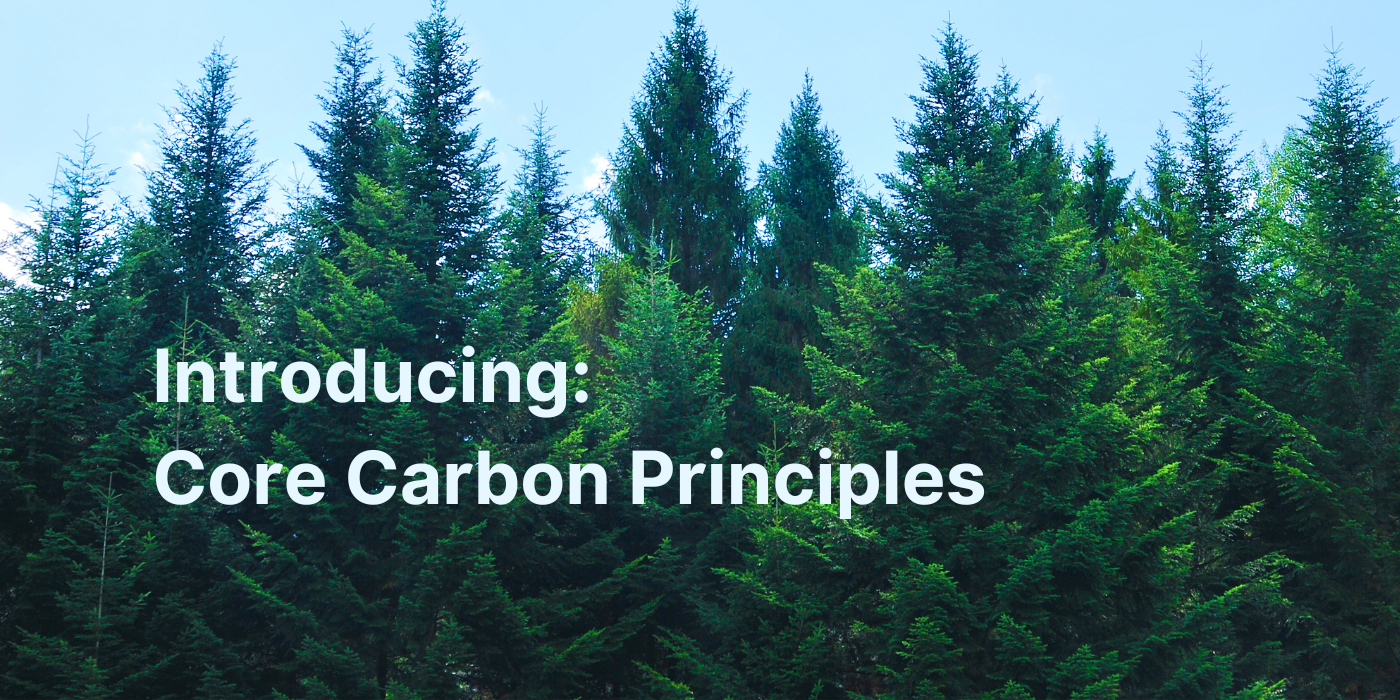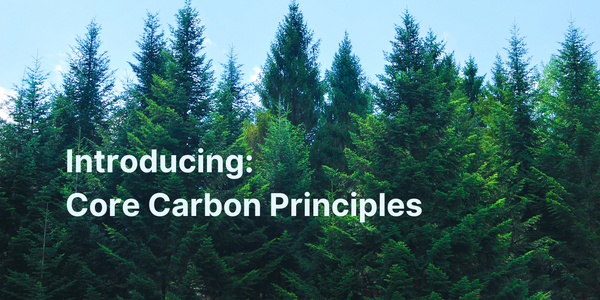 Last week, the Integrity Council for the Voluntary Carbon Market (ICVCM) launched the hotly anticipated Core Carbon Principles (CCPs).
In this article, we explore:
What are the Core Carbon Principles?
💡
The CCPs are a set of ten quality criteria for carbon credits in the Voluntary Carbon Market.
By defining standardized criteria, the CCPs will be key in allowing carbon markets to scale with integrity. They will also give private organizations and individuals confidence that the carbon credits they use to compensate for unavoidable emissions are aligned with meaningful climate action.
The Integrity Council will review and revise the CCPs every 2 years to ensure continuous improvement.
Why are the CCPs important?
The voluntary carbon market is one of the most important instruments for reaching the Paris Agreement. However, for it to be effective, users need to be able to identify and invest in high-quality projects with verifiable climate impact. The CCPs provide a universal benchmark indicating that approved credits are backed by verifiable data and aligned with the latest science and best practices. This gives buyers much-needed certainty. Nurturing this trust is key to onboarding the world's largest firms onto the VCM, who are looking for opportunities to dedicate their resources to achieving net zero commitments.
Driving climate finance to the Global South
Increased VCM market engagement will also unlock urgently needed climate finance for projects in the Global South. In this region, carbon finance can have a significant impact on sustainable development, and it can channel capital into low-carbon technologies. This, in turn, empowers communities to protect natural carbon sinks, such as forests and creates a cycle of development and positive climate action.
What do the CCPs cover?
The 10 CCPs correspond with three key areas:
Project governance
Impact of carbon credits on emissions reduction
How credits support sustainable development in the region where they are implemented
Project governance
The CCPs stipulate that carbon project developers operate in a transparent and accountable manner. This ensures that carbon credits resulting from these projects are of the highest quality.
Measures include:
Recording and tracking the impact of issued credits on a tamper-proof registry
Making this data transparent and available to non-specialist audiences for scrutiny and review
Having robust program-level goals and pathways that can be validated and verified by independent bodies
Impact of carbon credits on emissions reduction
As explored in our earlier post on ensuring the quality of carbon credit supply, there are four key characteristics essential to carbon credits having an effective climate impact:
Additionality- A tonne of CO2 is considered additional if the resulting avoidance or removal of carbon would not have occurred without carbon credit revenue. This is hugely important as if a credit is non-additional, it has no impact on reducing or removing carbon from the atmosphere, making any resulting claim false.
Permanence- While the carbon reduced or removed by a credit should ideally stay out of the atmosphere for 100,000s of years, permanence is commonly considered as 100 years into the future.
Robust quantification of emission reductions and removals- Project developers claim that a certain amount of carbon will be reduced or removed by their project. This amount needs to be calculated correctly.
No double counting- This is particularly important in relation to Article 6 of the Paris Agreement, where a country's carbon credits could count towards their national contribution to the Paris Agreement or be sold on the voluntary carbon market. To ensure credits aren't claimed twice, countries will need to make corresponding adjustments, explored here. Carbon tokens recorded on open blockchains can help with double-counting issues and bring transparency to an opaque market.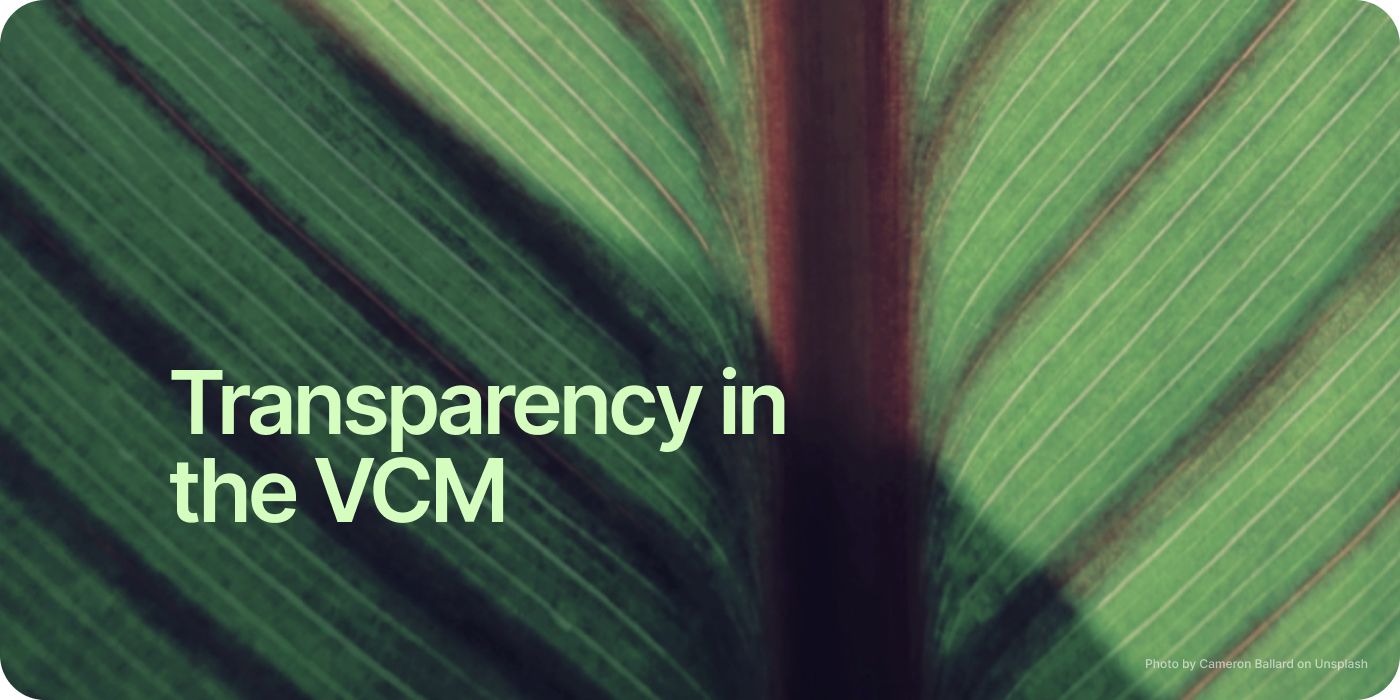 Sustainable Development
Finally, the CCPs define that carbon projects should directly deliver sustainability co-benefits. Projects, therefore, need to focus on tackling the Sustainable Development Goals, which include climate action as well as gender equality, economic growth, access to clean energy, and biodiversity. Examples of how current projects address these aspects and measure impact are explored here.
How will the CCPs be enforced?
The CCP Assessment Framework provides rigorous criteria against which each of the ten principles can be assessed. Carbon credits will achieve CCP approval if the Integrity Council deems that a particular program and credit category meet these criteria.
Specific category-level assessment frameworks that set criteria for carbon projects will be released in Q3 this year.
Technology and data to support these efforts will need to be developed and scaled. This includes digital monitoring, reporting, and verification (dMRV) tools, which have the potential to make carbon markets more streamlined and cost-effective. These technologies include satellite monitoring, remote sensing, and AI-enabled data collection. Additionally, open blockchain technology can make the job of regulators and market watch bodies much easier. This is because they enable anyone to transparently access, track and verify all data relating to each credit.
🌿
Like this content?
Sign up here
to receive our newsletter ReGenerate with more stuff like this straight into your inbox!
Are the CCPs enough to scale the VCM?
The CCPs provide an essential framework that will help carbon markets scale with integrity. But will that be enough?
A Bloomberg article identifies that the ten CCPs merely solidify existing, widely acknowledged aspects of the voluntary carbon market, such as the need for projects to be additional. This comes at the expense of more explicitly identifying and excluding the lowest quality credits.
Carbon Market Watch additionally highlights that the CCPs do not address transparency in relation to revenues captured by carbon market middlemen. While credit markups have been revealed as an issue, the market still will not be required to release information on commissions or the final price paid. Failing to tackle this aspect of transparency may continue to hamper market growth.
Indigenous leaders have also raised concerns over a lack of consultation in CCP development. This is concerning, as the principles may threaten the eligibility of certain jurisdictional credits that are particularly beneficial to local communities, but may not meet all ten CCPs.
The requirement of sustainable development impacts for CCP approval may also impact the viability of some carbon dioxide removal (CDR) projects. Some carbon removal methodologies (i.e. forestation and soil sequestration) likely have additional positive sustainability impacts on local communities. But more technology-led removal solutions, like direct air capture or mineralization, may solely remove carbon without having a wider impact. This could lead to some high-quality removal solutions being overlooked for carbon market finance, and scaled less quickly, despite being essential to reaching net zero.
Our Conclusion
The CCPs represent a positive market development by providing a source of truth for what defines a high-integrity carbon credit. Until now this piece of the jigsaw has been missing, making it difficult for a high-integrity voluntary carbon market to scale at the pace needed.
But a few things need to be considered to ensure the CCPs fully serve their purpose. These include:
streamlining market operations to remove middlemen
ensuring that indigenous communities are properly consulted
putting empowered watch bodies in place
Digital infrastructure can assist in creating a more transparent market. With tokenized carbon credits, MRV data can be linked to each credit, making all information publicly accessible on open blockchains. This helps improve quality of demand and creates financial incentives to develop high-integrity carbon credits. Buyers and sellers can directly interact on open, blockchain-powered carbon marketplaces, and fragmentation can be addressed through new products that aggregate credits with similar attributes. The interoperability of VCM infrastructure will also be key to scale impact.
💡
What is Toucan?
Toucan is building technology to unlock climate action at scale. Our digital infrastructure is helping to grow the voluntary carbon market (VCM) in a transparent and high-integrity way. It increases the flow of revenue to the most effective climate impact projects, by bringing established and nascent environmental assets on the blockchain.