deCarbonized #23: Carbon removals for the VCM; Senken launches on-chain carbon marketplace
EcoWatt, frontrunner in blockchain-powered renewable energy, secures $110 million token investment; Polygon blockchain retires $400,000 of carbon credits to achieve carbon neutrality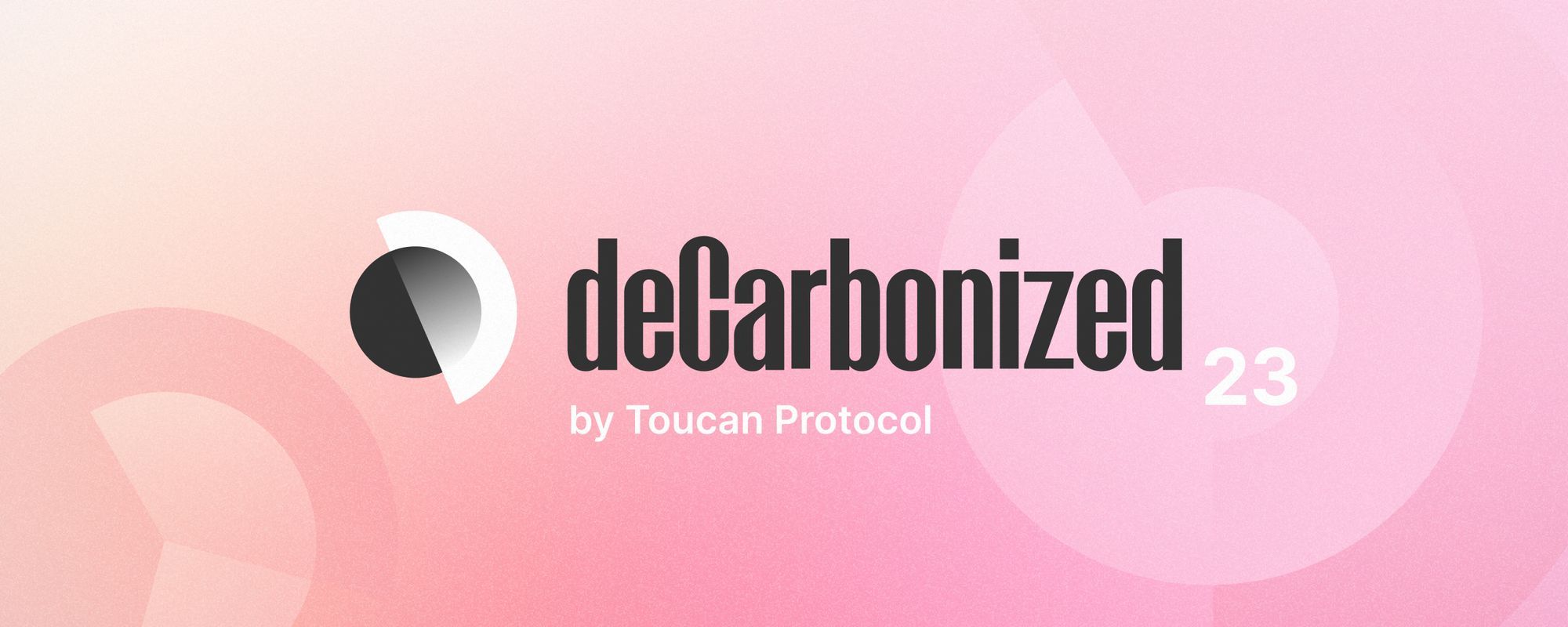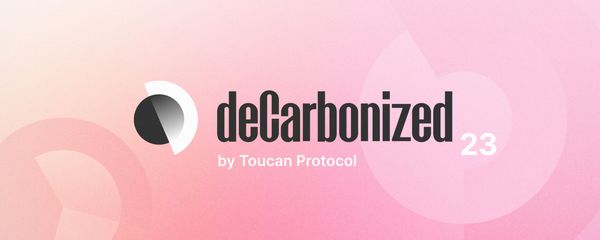 💡 Spotlight story
Sharing profits with carbon project developers

The voluntary carbon market (VCM) is predicted to experience unprecedented growth, with 60% of Fortune 500 companies having set climate targets and multiple other large firms making net zero commitments.
Recent high-profile articles however, have criticised how increasing credit prices driven by this demand are not shared with project developers, sometimes to the tune of 80-90%. This is fuelled by a complex and opaque VCM structure, which lacks upfront project financing and contains multiple brokers and middlemen.

Respira International seeks to tackle these issues by engaging in long-term offtake contracts with project developers, offering an innovative profit-share model if credit prices rise over time. This could attribute between 65-75% of gross revenues  back to the project developer, assisting in securing guaranteed revenue for high quality nature-based projects.
Check out the full whitepaper here.
---

📢 Top news picks
💵 If you're a VC or interested in more investment news, check out the web3 for climate newsletter
---
⛓ Market action
Weekly carbon stats
Toucan Protocol is building carbon market infrastructure to finance the world's best climate solutions. These are our on-chain stats from 20- 27.06.22: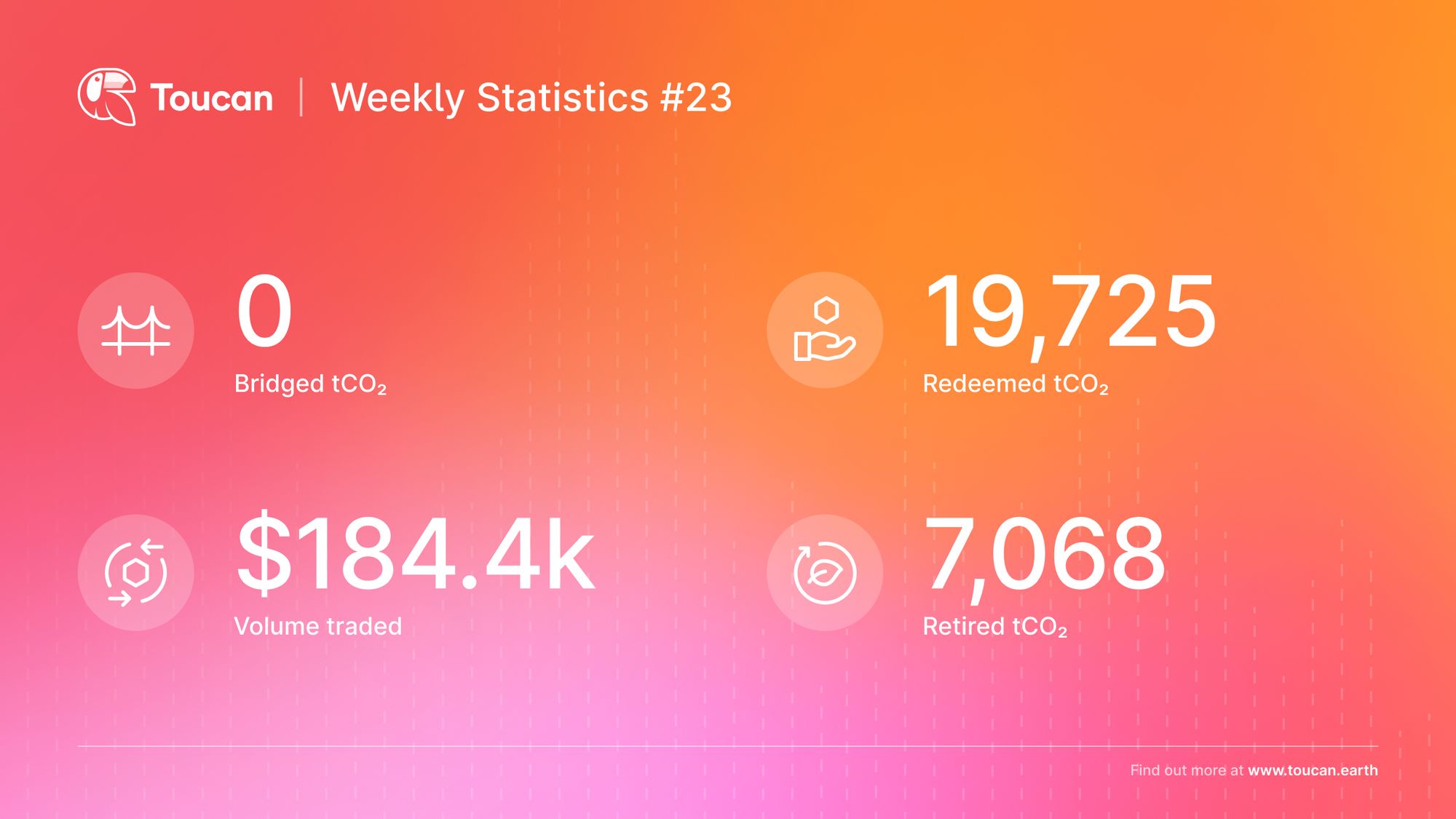 🚨 Last week we erroneously reported that 0 retirements had occurred, whereas this number was actually 3,291 between 13- 20.06. This has now been updated.

Carbon prices as of 27.06.22, with 7 day change:
BCT -  $2.00  (0%)  |   NCT - $3.36  (14.7+%)
NGEO - $8.87  (-3.9%)    |   GEO - $3.98  (-11.75%)   |   EU-ETS - $83.81 (+2%)
🦜 Want to learn more about Toucan? Check out Season 2 of our Twitter spaces!
---

🔍 Research in Focus
Integrating carbon removal into the VCM

A recent report by BeZero Carbon explores what is needed to scale carbon removal credits and their integration into the VCM.
At present, the VCM is comprised 93% of reduction credits and just 7% removal. These removal credits are dominated by nature-based solutions (NBS): 66.3% afforestation and reforestation; 24.5% improved forest management; 7.3%  agricultural sequestration and around 1.5% is ecosystem restoration.
To meet net zero targets however, removals will need to account for 56% of the market by 2030, with a large contribution made by engineered solutions. These are considered to provide longer-term, more durable storage than NBS, which include technologies such as biochar, direct air capture (DAC), mineralisation and soil carbon sequestration.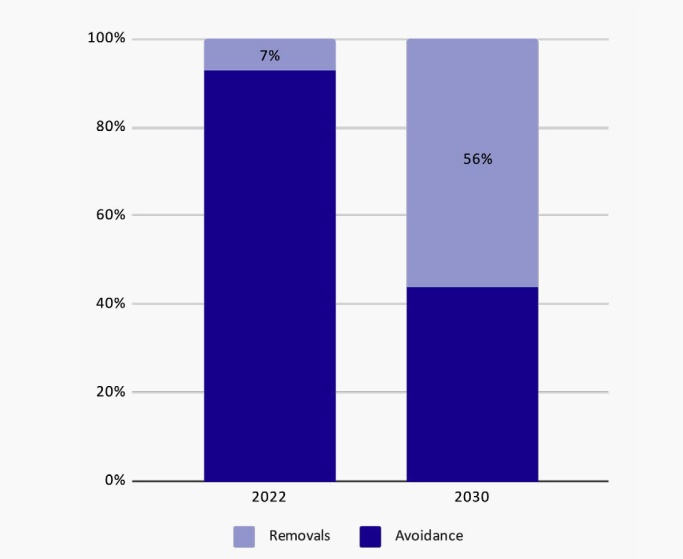 Currently, the supply of long-term removal credits is very low, accounting for just 11% of total credit purchases 2020- 2022. Of the 525,000 credits purchased, 83% were from DAC credits, 3% were enhanced weathering and 8% were from biochar. In this same time period, 9.7 million NBS removal credits and 315 million reduction credits were retired.
Additionally, most long-term removal purchases were completed bilaterally between individual companies and project developers at a very high price per tonne.
Integrating removal credits into the VCM will play a key role in driving much higher levels of private sector capital into scaling the solutions required. VCM engagement can create greater market competition and stability as well as centralize demand and price visibility. To achieve this three key factors are needed:
Accreditation across major registries needs to improve via the development of new methodologies, with existing ones not relevant to engineered solutions. This will additionally require improved data transparency, monitoring, reporting and verification (MRV) and additionality testing.

Development of quality ratings to allow end users to make informed decisions around which removals credits to purchase.
Ongoing coordination with policy makers and regulators to ensure that different removal solutions receive ongoing financial and policy support to accelerate their roll out.
You can read the full report here.
---

💼 Jobs board
---

🌳 Hot in web3
Senken launches on-chain carbon marketplace

Last week, Senken launched an easy-to-use, on-chain carbon credit marketplace using Toucan Protocol's infrastructure. Corporates and individuals will be able to conveniently invest in carbon projects of their choice, for auditable climate action.
While currently only available to certain partners, it is hoped that this user-friendly gateway into the web3 carbon ecosystem will enable all users to invest in climate projects in the most transparent way possible.
Key features include:
Convenience: Ability to compare, buy and retire high-integrity carbon credits on one platform.
Transparency: Each credit can be traced back to the project it originates from, holding information on methodology, vintage and Sustainable Development Goals co-benefits.
Selection: Aggregation of the on-chain supply of tokenized carbon credits into one marketplace.
Easy pricing and payment: An order book allows users to set their own target prices, with payments possible via credit card (Stripe) or in crypto.
Check out the recording of the Twitter space launch or read the full blog here.


Thank you for reading deCarbonized! 👏
Reach out to us on social and join the community ✨
Enjoy deCarbonized? Suggestions on what to cover next? Let me know! @DrHolWat
🌿
What is Toucan?
Toucan is building the technology to bring the world's supply of carbon credits onto energy-efficient blockchains and turn them into tokens that anyone can use. This paves the way for a more efficient and scalable global carbon market.